When you shop through retailer links on our site, we may earn affiliate commissions. 100% of the fees we collect are used to support our nonprofit mission.
Learn more.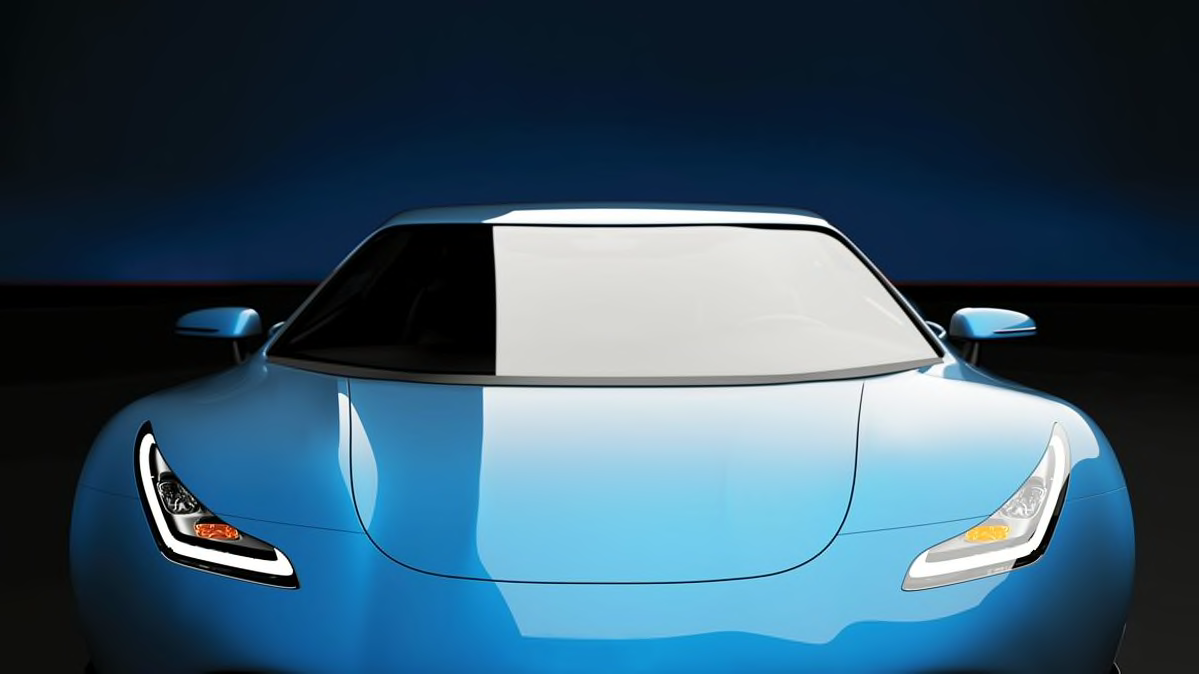 The interior of the Tesla Model 3 is a remarkably spartan affair. The dashboard is unadorned by the gauges, instruments, dials, and buttons found on most vehicles. All the information about the car's functions is displayed on a single large touch screen just below eye level on the center console. The result is an expansive, uninterrupted view of the road.
Just above eye level is one of the Model 3's accommodations to old-fashioned safety technology, the rear-view mirror. And just above that mirror is something relatively new in the automotive world—a tiny camera aimed at the car's occupants.
The Model 3 owner's manual says that the camera is not currently operational but that it "might be used in potential future features which could be added to Model 3 with software releases."
When asked by Consumer Reports about the camera, Tesla declined to detail its future plans but said owners would be notified before the camera is turned on. In the meantime, the manual directs owners to keep the camera's lens "clean and free of obstructions."
Tesla isn't the only carmaker with an internal-facing camera in its vehicles. GM's 2018 Cadillac CT6 with Super Cruise driver assistance has a steering-column-mounted camera that monitors the driver for signs of distraction; Subaru plans to offer a similar system in its 2019 Forester. (GM and Subaru told CR that these cameras don't capture or store video.)
By reminding people to keep their eyes on the road, these driver-monitoring systems could have big potential safety benefits. Tesla, because of the over-the-air data connections to its vehicles, could add this type of functionality remotely to the Model 3 whenever the company deems it ready to deploy. Or never at all.
This is the state of technology in vehicles today. Many new cars and trucks are equipped with multiple cameras (usually external-facing) and dozens of sensors that measure everything from roadway markings to GPS coordinates to whether the driver's hands are on the wheel. (See the interactive below detailing what your car's sensors are collecting.)
This equipment often operates in the background, without a lot of direct interaction with the driver. It enables important safety systems such as forward-collision warning and automatic emergency braking, as well as convenience features such as adaptive cruise control. Sensors are also helping car companies create detailed highway maps to help guide future self-driving cars.
Some of the data from these sensors never leaves the car, but increasingly, a lot of it does. Manufacturers such as BMW, General Motors, Nissan, Tesla, and Toyota are selling vehicles with data connections that allow them to gather a detailed portrait of both car and driver.
"Cars are generating so much data, and all of it is incredibly valuable," says Joseph Jerome, policy counsel for the Center for Democracy & Technology. "Carmakers are champing at the bit to find ways to monetize it."
And there's potentially plenty of money to be made: A 2016 white paper from industry research and consulting firm McKinsey projects a $450 billion to $750 billion industry for automotive data by 2030.
The questions of who owns the data and what can be done with it have brought the privacy debate into the modern car cockpit.
What Your Car's Sensors Are Collecting
Modern vehicles are constantly paying attention to the environment outside, and inside, the cabin. Here's how your car knows what's going on. (Hover your mouse over each blue dot to reveal information about each sensor.)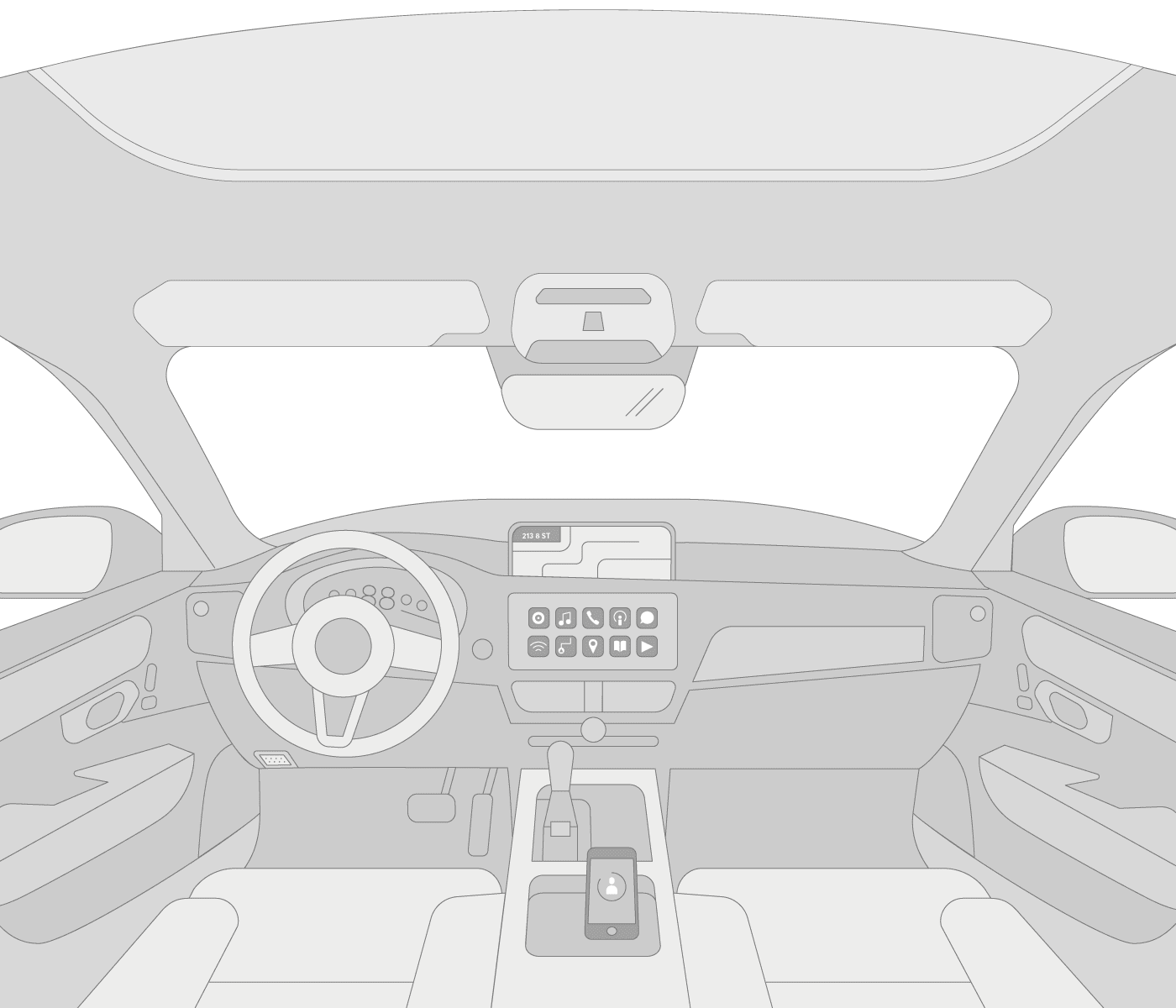 A Brief History of Connectivity
For decades cars have had a variety of onboard sensors and rudimentary computer controls that help coordinate systems such as antilock brakes, fuel injection, airbags, and emissions.
Data from these computers could be accessed during diagnostic sessions at a mechanic's or dealership using the onboard diagnostic (OBD-II) port or after a crash through event data recorders (EDRs). In 2015 Congress responded to privacy concerns about EDR data—especially whether your car's data could be used against you in court—with a law that makes it clear that data belongs to the car's owner, not the auto company.
In the mid-1990s, certain car companies began to offer built-in cellular data links for safety and concierge services. GM's OnStar offered directions and remote door unlocking, and it could automatically alert first responders in the event of a crash.
Other manufacturers adopted similar systems, slowly at first, but recently they have become pervasive. According to a CR analysis, 32 of 44 brands offer some form of wireless data connection in their 2018 model-year cars.
Many automakers have apps that allow you to check on the status of your car from a distance. The 2017 BMW 5 Series has a feature called Remote 3D View that allows owners to see a 360-degree video-camera feed of their vehicle's surroundings from anywhere by using an app on their smartphone.
The Cockpit Computer
One of the major forces pushing automotive technology forward is the industry's race toward autonomy. Today's advanced safety systems use cameras that can see the road and sensors that can detect obstacles. That hardware, combined with GPS antennas for location and a variety of sensors that monitor the behavior and performance of the car, could one day be used to make a car pilot itself.
But to make future self-driving cars safe and reliable, automakers need data—about the road, about driving habits, and about how drivers interact with each other.
Companies such as Mobileye, which provides computer vision systems to BMW, Nissan, and Volkswagen, are helping carmakers to collect that data through the cameras embedded in cars that drivers own today. According to spokesman Dan Galves, the company expects to have 2 million "data harvester" cars on the road by the end of 2018. "The purpose of the data collection is to generate a crowdsourced high-definition map," he says.
That map can be built because cars transmit data from these sensors back to car manufacturers and their partners wirelessly. And the data flows both ways. Certain car companies are pushing out software upgrades to vehicles in the field. Tesla's over-the-air updates routinely add (and sometimes subtract) significant new features to models months or even years after they have been purchased.
"There's a trade-off to owning a connected car," says Justin Brookman, director of consumer privacy and technology policy at Consumers Union, the advocacy division of Consumer Reports. "The manufacturer can fix bugs and add new features over time, but you also lose some control over your vehicle."
The amount of data moving to and from your vehicle is likely to increase. New 5G cellular networks—with broad­band speeds promised to be akin to those of fiber-optic connections—are already rolling out in U.S. test markets.
Cars could eventually "talk" directly to each other, too. In 2016 the Department of Transportation proposed a rule that would require automakers to install short-range vehicle-to-vehicle communications technology so that cars could share information about speed, location, and direction. The rule has stalled but is still under consideration by the Trump administration.
Who Should Own the Data?
Much of the information coming from connected cars can produce safety benefits. But it has value for other purposes as well. There are more than 200 data points in cars today, with at least 140 viable business uses, and only about 15 percent are making money, says Niranjan Manohar, an automotive technology specialist at market research and consulting firm Frost & Sullivan.
It's easy to foresee business uses for location, driver behavior, and vehicle-use data, such as location-based promotions, ride-sharing, and insurance, he says.
Certain automakers are launching in-car marketing programs already. In late 2017 GM introduced its Marketplace program, an in-car app that allows drivers to order and pay for items such as coffee and gas directly from their car.
Companies, such as Mobileye, that collect data from vehicles in the field say they scrub personal information to make it anonymous.
But privacy advocates say data anonymity promises are particularly tricky to verify. "It's a fraught process," says Jeremy Gillula, senior staff technologist at the Electronic Frontier Foundation. "I distrust anyone who says they are successfully anonymizing or deidentifying data until they explicitly say how they are [doing it]."
One of the companies hoping to get in on the car-data business is Otonomo. The startup, based in Israel, is working to create a connected-car marketplace by translating data from various car brands into a common language so that it can be used by third parties.
"A Mini puts out very different data than a Porsche or a BMW," says Lisa Joy Rosner, Otonomo's chief marketing officer. Otonomo claims it will anonymize some of the data, although certain use cases need "named" data, which could identify the driver. Rosner says those require an opt-in.
Your Privacy at Stake
So far, neither Congress nor the DOT has instituted any new legal requirements for most car data. Many car companies say they are being proactive about consumer privacy, but advocates are concerned about the prospect of an industry policing itself.
In 2014 the Alliance of Automobile Manufacturers and the Association of Global Automakers issued voluntary guidelines that almost every company selling cars in the U.S. has agreed to.
Generally, the automakers promised to provide clear notice about what kind of data is collected and who is receiving it. Under the industry principles, consumers can review historical data from subscription services and certain information about car performance, maintenance, and driver behavior.
But privacy advocates say the guidelines aren't specific enough about how and when car companies need to disclose their practices to consumers.
"Consumers shouldn't have to read every detail of a complicated contract when they're being pressured to complete a sale, or to dig through their 500-page owner's manual, or search the web for privacy information they don't even know may be there," says David Friedman, director of cars and product policy and analysis at Consumers Union. "It's unfair to expect consumers to constantly play defense."
And owners may be surprised to find out that the manufacturer of their car can access much of the information that comes from their vehicle and can sometimes make it public.
Tesla, for instance, has publicly released data from owners' cars on numerous occasions—recently it did so after the fatal crash of a Model X in California last March. A week after the crash, Tesla said on its website that Autopilot, the company's controversial driver-assist system, was engaged during the crash but that the driver did not heed multiple warnings to take the wheel.
Tesla did not comment specifically about this crash to us, but it has told CR that it does not proactively disclose logs from a customer's onboard computer to the media or regulators. But in certain cases, when customers or others provide information that the company sees as materially incorrect or omitting key facts, Tesla believes it has a responsibility to correct the record.
Tesla owners may be used to the idea that the company has instant access to their driving data, says Brookman of Consumers Union, but that might be an unsettling revelation to other drivers. "If you're thought of as the spyware car company, I don't think that's going to be good for business," he says.
By 2030 the automotive data industry is predicted to be worth $450 billion to $750 billion.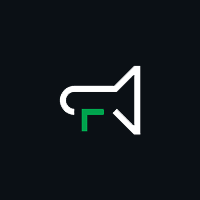 WHERE WE STAND
DATA COLLECTION DONE RIGHT
Consumers Union, the advocacy division of Consumer Reports, believes Congress should pass legislation to give consumers strong legal privacy rights. In the mean­time, CU urges automakers to follow these basic principles to protect drivers:
• Limit data collection and retention to what's reasonably necessary to operate the vehicle or deliver features the consumer is using. Smart sensors and remote connectivity can make a car safer and help get drivers where they need to go, but wholesale collection of driving habits for marketing or undefined "research" is excessive.
• Provide access to detailed information about data-collection practices. Vague statements that grant broad permissions to manufacturers are unfair to consumers and do not help them make informed choices.
• Give drivers control over the data collected by their vehicle. Consumers should have the ability to turn off unwanted data collection. They should also have the right to repair or modify their vehicle without involving the manufacturer.
• Before collecting sensitive information—such as audio or video from in-car microphones and cameras, or precise geolocation—companies must get the driver's informed permission.
• Provide consumers access to a complete file of all the information that has been collected from their vehicle so that drivers can understand how their car is gathering and transmitting data.
• Give outside researchers access to test claims that consumer data is properly anonymized or aggregated to ensure that these statements are legitimate.
Editor's Note: This article also appeared in the June 2018 issue of Consumer Reports magazine.