Amazon Black Friday TV Deals Pick Up After a Slow Start
The online retailer has added more Black Friday deals, including a 32-inch TV for $70
When you shop through retailer links on our site, we may earn affiliate commissions. 100% of the fees we collect are used to support our nonprofit mission. Learn more.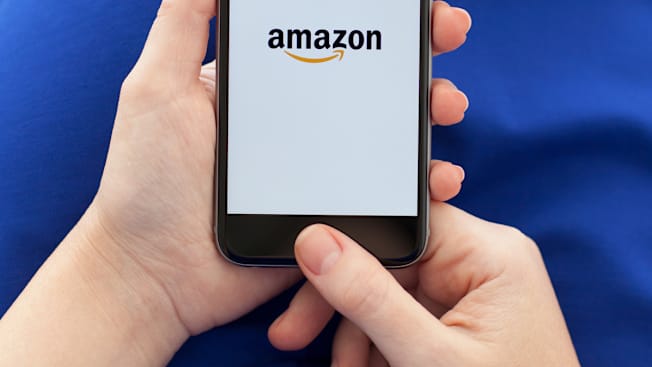 Amazon wants Black Friday to be a monthlong event.
Two weeks ago, the retailer opened its Amazon Black Friday Deals Store with a few special items, including a 65-inch Samsung TV for less than $1,000 as one of eight "Deals of the Day." (Details below on that and a few other TV offers.)
Initially, CR recommended that you hold off until the retailer announced more TV deals, and we've updated this article with some of the new offers. Amazon updates its online deals regularly, so keep checking its website for late-breaking sales.
More TV Deals Have Been Announced
The early Amazon Black Friday deals were light on TVs, though the retailer promised great buys on premium sets from brands like LG, Samsung, and Sony later this month. The Samsung UN65MU7000 mentioned above—a 4K UHD smart TV in the manufacturer's mainstream 4K lineup—is sale priced at $990. The TV is definitely worth considering—we tested this model and it has excellent HD picture quality and excellent UHD performance, plus its HDR was effective, something not true of all 4K TVs.
But the same TV is selling at Best Buy for $1,130, so the savings at Amazon are only about $140. By comparison, last year's early deal, on an LG 1080p OLED TV, saved you about $500.


The other TV "deals" we saw weren't really deals at all. For example, there was a 32-inch TCL 720p Roku TV—the TCL 32S305—priced at $170. That's pretty much what this set sells for everywhere. A 55-inch Sony 4K TV was actually priced about $150 higher on Amazon than at Best Buy.


But here are a few of the latest deals:
32-inch 720p TV, $70. This is the same price Amazon listed for its lowest-priced TV deal a year ago. The retailer did not reveal the model's brand name, but the offer will compete with a $90 32-inch model at Target—we think it's a Polaroid set—and the $100 Insignia NS-32D220NA18 720p set at Best Buy.
49-inch 4K TV, $160
Again, no reference to the model or manufacturer, or even a hint that the set comes from a "premium" brand. Our guess would be that it's manufactured by a secondary brand such as Element, Polaroid, or ProScan. For comparison's sake, the 55-inch Sharp LC-55P6000U 4K smart TV in Walmart's Black Friday sale is just $298.
40-inch "premium brand" smart TV, $280
This description at least limits the options to a better-known brand. The best price we've seen so far is on the 40-inch Element ELST4017, which is just $180 at the Target Black Friday sale, but Element isn't a premium brand. Maybe this one is a Vizio set?
55-inch Samsung 4K UHD smart TV, $898
This is the Samsung UN55MU8000, a step-up model in the company's mainstream 4K lineup. It did well in our tests. We think it may be the set featured in the $880 deal at Costco on Black Friday. That one comes with a $100 Google Play credit.
65-inch Samsung 4K UHD smart TV, $1,298
This is the Samsung UN55MU8000, a larger sibling of the model above. It hails from the company's mainstream 4K lineup. It may well be the $1,280 model listed in Costco's Black Friday sale. And that one comes with a $125 Google Play credit.
65-inch Sony 4K UHD smart TV, $1,500
The announcement does not include the model name, but we think it could be the Sony XBR-65X900E, which normally sells for about $1,800. It will be listed at $1,500 at Best Buy on Black Friday.
70-inch Sony 4K UHD smart TV, $1,200
Since this one is less expensive than the 65-inch set above, we think it's the Sony KD-70X690E, an entry-level 4K set that's selling for about $1,500 right now. You can get this TV for the same price at Best Buy during its Black Friday sale.
75-inch Sony 4K UHD smart TV, $2,000
No model is listed, but it could be the Sony XBR-75X850E, which is selling for about $2,500 at several retailers right now.
As we've mentioned before, keeping track of Amazon's sales can be a chore, because new deals sometimes surface every 5 minutes once the company's "Lightning" deals kick in.
If you'll be shopping for a TV this holiday season, make sure you read our stories on the "Top Black Friday TV Deals for 2017" and the "Top 10 Black Friday Shopping Tips".
And keep checking back for all our Black Friday coverage.