Global Chip Shortage Makes It Tough to Buy Certain Cars
A major chip manufacturer says the shortage could stretch into 2023. CR offers expert advice on how to navigate the current car market.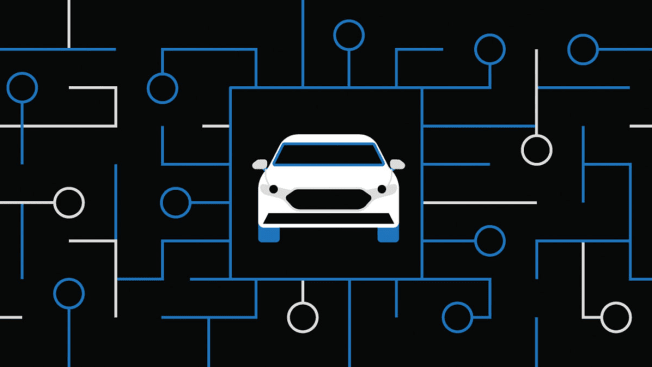 The global semiconductor shortage continues to squeeze the supply of microchips used to manufacture everything from cars to robotic vacuum cleaners, and it's wreaking havoc on the auto industry. Almost every manufacturer has faced production delays and temporary shutdowns as they wait for the chips they need to finish building cars on the assembly line, with some manufacturers temporarily suspending certain optional features in order to keep new cars moving to consumer markets. General Motors, for example, says it has been building some models without seat heat and ventilation, although missing features can be installed retroactively once parts become available.
Despite high demand from consumers who needed cars, auto manufacturers built 1.7 million fewer vehicles in 2021 than in 2019, the last full year before the pandemic. And the war in Ukraine has disrupted the global supply of neon gas, which is used to make semiconductors. The myriad supply-side factors are causing automakers to pause production here and there, while Toyota even announced it would pause production at five Japan-based factories for three months.
"It's looking increasingly likely that vehicle supplies won't return to something we might consider normal until the end of 2022 at the earliest, and possibly well into 2023," says Sam Abuelsamid, an analyst at Guidehouse Insights, which tracks the automotive industry. "The content of semiconductors in vehicles is ever-increasing, and the shift to EVs is only going to exacerbate that."
An ever-tighter supply of new cars means consumers can expect not to find deals—or even cars, in some cases.
"There is very little on dealer lots to actually sell," says Abuelsamid. "If you anticipate needing a new car in the next six to 12 months, it's probably best not to wait. Go ahead and place a factory order now."
Following that advice, he says, your car may arrive just in time.
"Odds are there won't be much to choose from otherwise," he says.
Abuelsamid's dire forecast echoes comments made by Patrick Gelsinger, CEO of Intel, one of the largest semiconductor manufacturers, during a visit to Malaysia in December when he said the chip shortage would stretch into 2023 amid rising demand for semiconductors.
All new cars are built with a plethora of microchips onboard to control everything from window motors to navigation systems, and the auto manufacturing industry has been hard-hit as chip shortages have caused production slowdowns. For consumers hungry for new cars, that means fewer are available. Buying a car right now—whether new or used—is more difficult than usual.
So you have three choices: Look at models you weren't previously considering, hold off on buying, or fix your old car if it's in rough shape.
Jake Fisher, senior director of Consumer Reports' Auto Test Center, recommends holding off until the market has shifted in the buyer's favor. "Now is a tough time to buy a car, so it's probably best to put it off if you can," he says.
Why Semiconductors Are Important
Semiconductors contain microchip processors, which are used in smartphones, televisions, internet routers, and even home climate control thermostats. Cars and trucks are now loaded with electronics, so they have them, too.
Abuelsamid says that every car has at least two or three dozen microchips, which control everything from infotainment screens to fuel management and stability control. Luxury vehicles and cars with high-tech equipment like advanced safety systems and driver assistance features may have 100 or more processors onboard, he says.
Manufacturers sold more than 14 million vehicles in the U.S. in 2020, and more than 17 million the year before, creating a need for hundreds of billions of microchips annually.
Even a couple years after COVID-19 first rocked the world with shutdowns, pandemic-related factory closures and disruptions in consumer demand are still the main cause of the chip shortage. When automakers shut down factories in 2020—both to keep workers safe and to confront a steep drop in demand for new cars—they canceled orders for semiconductors.
At the same time, demand spiked for computers and other electronic devices because people needed to work and be entertained at home. When auto factories got rolling again and sales picked up in a big way toward the end of 2020, microchip manufacturers were unable to keep up with the surging demand.
To make matters worse, a major blizzard in Texas and a fire at a chip factory in Japan early in 2021 cut into an already strained semiconductor supply chain. And more recently, war in Ukraine has disrupted the supply of neon gas, which is used extensively in the semiconductor manufacturing process, says Abuelsamid. Ukraine supplies about 60 percent of the world's neon.
"Chip suppliers say they have significant stockpiles of neon so there may not be much short-term impact beyond the already existing shortages," he says. "However, if the conflict goes on for more than few months, it will likely start to have a major impact."
So where does that leave consumers? Abuelsamid says companies that haven't supplied chips for the auto industry in the past are offering to help. And big chip manufacturers like TSMC, a Taiwanese company that dominates the global semiconductor industry, are building more factories.
But Abuelsamid says it will take more than a few months for chip manufacturers to bring their operations up to speed with the current demand for new cars. Making matters worse is the esoteric nature of the semiconductor industry, which faces its own supply bottlenecks as the handful of companies that supply equipment for their manufacturing facilities—known as fabs—race to meet increased demand on their end. Abuelsamid says it will take time for the improvements semiconductor companies are making currently to have a noticeable impact on the supply of new cars.
"It's likely that car buyers will be paying more for new vehicles, at least through 2022 and perhaps longer," he says. "Most automakers are facing production cuts, which in turn means limited inventory of new products on dealer lots. Low inventory means reduced or nonexistent discounts and deals on new vehicles."
Consequently, traditional discounts on the window sticker price have been harder to come by and typically smaller. In fact, Consumer Reports is seeing some cars sell well above the manufacturer's suggested retail price.
CR members can refer to our monthly best new-car deals for guidance on models that perform well and have notable discounts. Insights on local transaction prices—key information for negotiating—can be found on the car model pages.
The silver lining is that now is a good time to sell a car if you're not using it much because of the pandemic. Rising prices and reduced availability on new cars have pushed many consumers toward used cars, making them more scarce and more expensive as well, analysts say. In other words, it's a seller's market.