Is Now the Right Time to Buy a Car?
Dealers are offering special financing and incentives on new and used cars as they look to move inventory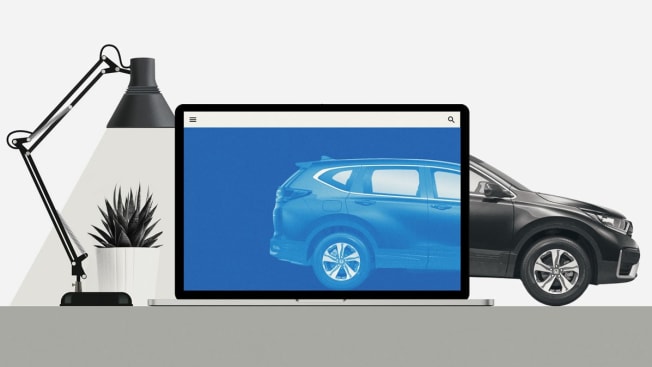 By the time the coronavirus was sweeping the nation, Ali Jian, 42, a consultant in northern Virginia, already knew he wanted to replace his 2014 Subaru Forester with something bigger for his growing family. He decided on a new minivan but held off buying because dealers wouldn't budge much on price.
But the pandemic forced many dealerships to close in March and April, and auto sales plummeted. The glut of inventory from the slowdown in sales led to deals and incentives, including 0 percent financing, deferred payments, and big discounts.
Jian decided this past spring was the time to buy. He focused on a 2020 Honda Odyssey he found through Costco's car buying service, which gave him access to a nationwide network of more than 3,000 dealers. Costco offered a guaranteed price that was more than $6,000 below the manufacturer's suggested retail price (MSRP), and connected him with a local dealership that had the vehicle in stock and a buy-at-home option
The dealer offered to bring the car to Jian for a test drive, as well as other models for comparison. He decided instead to stop by the dealership to test-drive the Odyssey alone and also to look at other colors.
The sales staff, who had sanitized the car and wore masks and gloves, stayed 6 feet away from him.
After Jian confirmed the purchase, dealership representatives—wearing masks and gloves—delivered the minivan to his house with the final papers he needed to sign.
If You Can Buy New, Be Sure to Get a Deal
Despite the pandemic and economic uncertainty, this might be the perfect time to buy a new car.
To entice consumers worried about job security—and to clear out an inventory glut due to slow sales—car manufacturers and dealers have pushed low-interest and 0 percent financing and loan terms of seven years and longer for new cars, with initial payments sometimes deferred by two or three months. Other common incentives include cash back or deep discounts off the manufacturer's suggested retail price (MSRP).
In conversations with dealers, analysts, and other industry insiders, Consumer Reports found that dealers this spring had about a four-month supply of vehicles on hand—the norm is one or two months—so they've generally been willing to accommodate potential customers.
According to data from TrueCar, the average savings below MSRP was about 10 percent in April compared with 8.6 percent at the same time last year. For example, Chevrolet was offering up to $8,500 cash back on certain Silverado pickups, in addition to 0 percent 84-month financing or 120-day payment deferments. Subaru was offering 0 percent for 63 months. Jeep was offering $3,250 cash back and 0 percent for 84 months on certain Grand Cherokees. There are also deals at local individual dealers.
In general, CR's experts advise caution in taking out long-term loans, though in the right situation they can represent big savings over time. By stretching out the loan terms without additional interest, you can buy more car while keeping monthly payments the same or lower. But you should remember that at some point over the course of the loan, the car will be worth less than what you owe. In the event of an accident that totals the car, you could end up still owing money on the loan even after the insurance payment.
Eric Lyman, senior vice president of ALG, TrueCar's analytics and forecasting division, says the idea behind the deals and special offers is to increase consumer confidence during a time of economic uncertainty. For someone who can keep a vehicle for seven or eight years, a longer-term loan at 0 percent can be beneficial. But consumers who switch vehicles every few years might be better off with a lease, he says.
Alain Nana-Sinkam, TrueCar's vice president of strategic initiatives, says that consumers who take out 0 percent loans on new cars can come out ahead if they invest the money they would have spent on interest payments in something that could gain interest or something like a mortgage that would lower financial liability. "A savvy and engaged consumer would take the 0 percent 84-month loan and siphon the monthly savings into an investment," he says.
Consider the Merits of Buying Used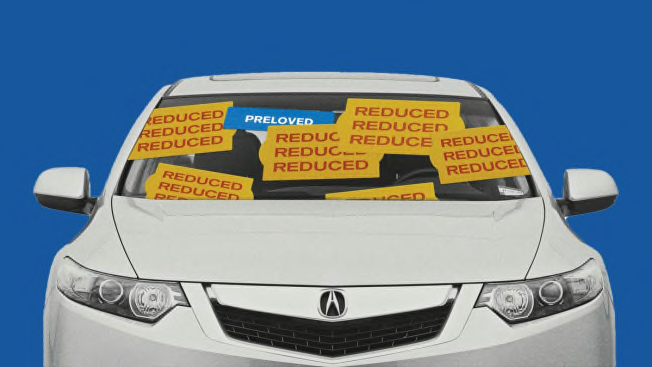 Even in a healthy economy, the smart money is usually on buying used.
And pricing aside, there are advantages to buying used, especially models that have low mileage and are only a few years old. These are the used vehicles most likely to have up-to-date advanced driver assistance systems (ADAS), as well as the best reliability, as judged by our CR member surveys.
The advantage over new cars is well-known: Depending on the model, depreciation can make used cars a lot less expensive. A new car on average loses slightly more than half of its value in the first three years. But if you buy a highly rated, CR-recommended used vehicle, you might be happy for years to come.
Wholesale used-car prices fell 10 to 15 percent in April but rebounded in the first half of May, according to the Manheim Used Vehicle Value Index. As the volume of used cars picks up over the summer and into the fall, retail prices were expected to fall as well.
But despite lease extension offers, many customers had opted to turn in their vehicles on time, adding to the surplus of newer used cars.
Jeremy Anspach, CEO of Purecars, says that although forecasters had predicted falling used car prices this summer as rental car fleet reductions and lease returns flooded the market, an alternate reality took shape. "People want more vehicle for less money, so there's no fire sale in pre-owned vehicles since demand is very high," Anspach said.
The economic slowdown affected used-car vendors in much the same way it hit new-car dealers: Inventory sat on the lot while potential customers stayed home.
According to a survey by the National Independent Automobile Dealers Association (NIADA), an organization that represents used-car dealers, about a quarter of its members were open for business as usual by the end of April.
"Every month a car sits on a lot, the dealer pays for it somehow," Shenhar says. "If cars have collected and gathered dust for two, three, or four months, dealers are going to bend over backward to clear them off. That goes for used-car dealers, too."
If a dealer offers online sales and other buy-from-home options for its new cars, it's likely to offer the same services for its used-car inventory. Carvana, a national used-car sales platform, has more than 21,000 cars that consumers can browse and buy online. Once a deal is reached, depending on where the buyer lives, documents are either signed electronically or sent through the mail. In many places, the buyer can receive delivery of the vehicle at home.
In late March, Carvana announced in a news release that "all vehicles are available for home delivery, as well as the peace of mind of a 7-day return policy."
The takeaway from talking with industry analysts, and studying transaction data, is that the car market has been very volatile. Deals can always be found, but consumers need to do their research and not react based on past trends.
CR's Used Car Marketplace
All-Access or Digital CR members can search our Used Car Marketplace for vehicles for sale in their area, sorting by the factors that matter most. The listings include CR's reliability and owner satisfaction ratings, and most vehicles include a free Carfax report, which gives a detailed history of each used car.
Members can also access ratings and information on used vehicles as far back as 20 years. The best way to choose a vehicle that will go the distance is to look at its reliability history, which CR provides online with our standard vehicle ratings.
Make Your Current Car Last . . . and Last
Even with great deals out there, not everyone is in a financial position to take advantage of the savings. Sometimes you just have to love the car you're with.
Shop CR's Car Buying Service From Home
The Consumer Reports Build & Buy Car Buying Service is evolving to face the challenges of shoppers' needs during the pandemic. The core service engages a nationwide network of more than 16,000 participating dealers to provide upfront pricing information and a certificate to receive guaranteed savings off MSRP. A growing number of dealerships are enrolled in a Buy From Home program, enabling buyers to complete the buying process without going to the dealership.
Participating dealerships will take you through the paperwork remotely and deliver a sanitized vehicle right to your home, all at a fair price. When using the Build & Buy Car Buying Service, accessed through the car model pages, you will find Buy From Home participants denoted by a special banner highlighting "Buy from Home: Have your vehicle delivered to you and complete your paperwork at home."
Editor's Note: This article has been updated since it appeared in the August 2020 issue of Consumer Reports magazine.