When you shop through retailer links on our site, we may earn affiliate commissions. 100% of the fees we collect are used to support our nonprofit mission.
Learn more.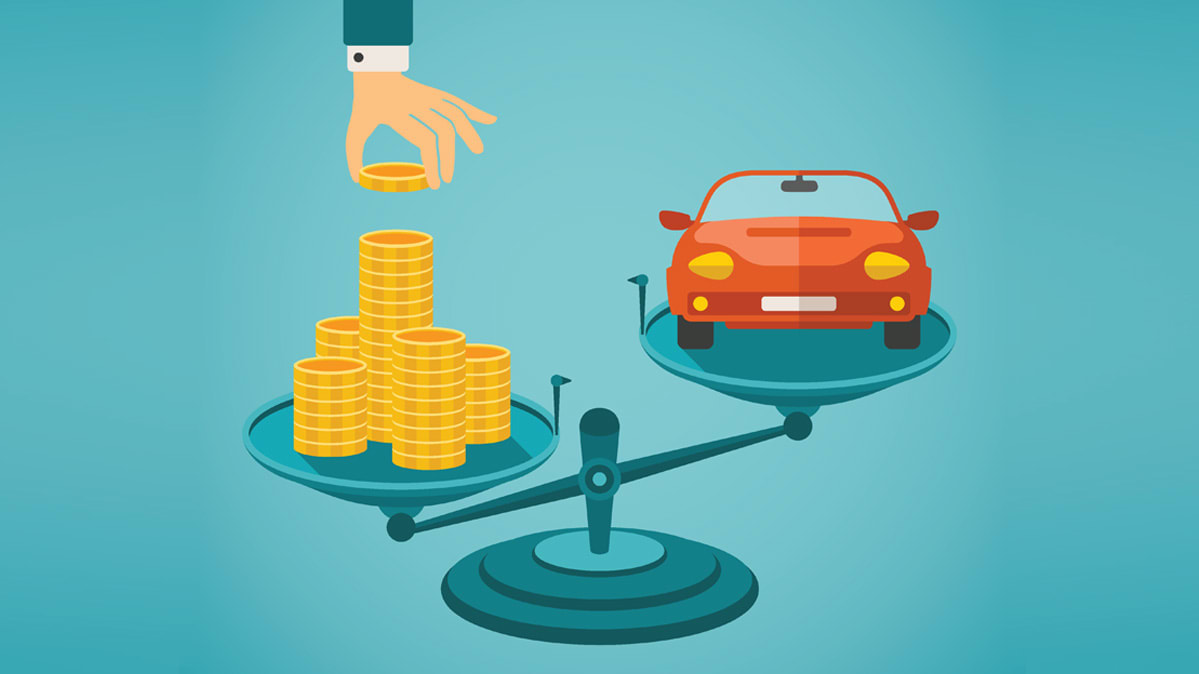 The average cost of a new car is now hovering near $40,000. Sure, that figure may seem exorbitant to many shoppers, but it only tells part of the story.
The reality is that the market has been quite complicated since the pandemic started more than a year ago. COVID-19 disrupted buying habits, manufacturing, and personal finances, all leading to factors that have made the new-car average cost creep up. But at the lower end of the market, the prices for some mainstream vehicles have effectively decreased over time after accounting for inflation, and there are some really good deals.
"Once you adjust for inflation, many popular cars like the Toyota Corolla and Subaru Forester are actually cheaper today than they were 20 years ago. And that's despite the fact that today's models are better in just about every way," says Jake Fisher, senior director of Consumer Reports' auto test program. "Even though the new models are larger, safer, faster, cleaner, more fuel-efficient, and packed with features, they are actually more affordable, too."
For this article, we looked at the approximately 1,900 test cars Consumer Reports has bought over the past 40 years, translating their original prices into today's dollars. We found that the adjusted prices of the older cars were similar or higher than their modern counterparts. There were a few exceptions where the vehicle itself changed quite a bit, notably with pickup trucks. Today's trucks are far more capable and feature-laden than they were decades ago. The Yugo in today's dollars would still be shockingly cheap, and some mainstream models, like the Camry would be thousands more than the current model costs.
Now it's a tale of two markets and two different groups of auto consumers.
It's true that the average retail transaction price for a new car increased by about 6 percent to $38,961 in 2020 from $36,824 in 2019, excluding any finance and insurance products, according to the National Automobile Dealers Association (NADA). And Edmunds.com, an automotive information website, says that the average hit an all-time record of $40,573 in December.
But the significant price movement driving up the average has been at the higher-end of the market. J.D. Power recently revealed that car sales grew significantly for models priced at $70,000 and more during 2020, while sales shrank for cars priced below the $40,000 mark. Even the term "cars" is a misnomer as buyers are shifting away from traditional cars to SUVs and pickup trucks, which are more expensive.
And this trend may continue. In a press release forecasting strong sales in 2021, Edmunds analysts said they expected that record-setting average transaction prices would go up "as affluent consumers benefiting from lower interest rates and healthy stock and housing markets continue buying bigger, more expensive new trucks and SUVs."
But the price of every car hasn't increased. And buyers shouldn't measure their spending against the average; instead, they should focus on their budget and needs. The shift in the models sold in the market has been influenced by the tumultuous economic conditions, which have made it harder for some people to buy a new car, while a lively stock market has rewarded other affluent investors. This has contributed to the overall balance of sales tilting toward the higher end of the market.
Millions of people are struggling due to the economic impact of the pandemic. Consequently, many households have been holding off purchases or turning to used models, pushing prices of used vehicles up. (Of course, many people now work from home, reducing their need for a car altogether.)
Finances Shape Car Prices and Long-Term Costs
In the roller coaster that has been the stock market, those who were able to be heavily, and smartly, invested in 2020 were able to realize significant gains. This has helped more affluent consumers with spending on big-ticket items. At the same time, those workers at the other end of the spectrum were least likely to benefit from the strong stock market and more likely to face other harmful financial impacts. And some of those challenges can hurt credit scores.
Buyers with solid credit scores have been able to secure low-interest loans. The financial data company Experian shows that in 2020 the average car loan rate for those in the top credit range (781-850) was 3.24 percent, whereas those in the 501-600 range faced an 11.33 percent average. In recent years, the average length of loans has increased and is now nearly 72 months, according to Experian. The popularity of 72- and 84-month loans means those customers are paying significantly more in finance charges than customers with 36- and 48-month loans, which were once the norm. So some people are stretching their budget to buy cars and paying relatively more for them.
The trend toward more expensive cars has been good news for car dealerships, which faced a tumultuous year, like many businesses. Retail gross profit per new vehicle rose to $2,444 in 2020 from $2,010 in 2019, according to NADA.
Even as COVID-19 vaccines become widely available and the national economy starts to warm up, there are still complications in the auto industry. The latest is a shortage of key computer chips and other components, which is causing many brands to periodically slow production of certain models until suppliers, mostly located overseas, are able to ramp up manufacturing.
This means that it will continue to be a strange time for car buyers. Those seeking a good deal will need to work a little harder than in the past and be more flexible in their choices.
As Consumer Reports studies incentives and transaction data each month, we have seen wild swings in pricing, with some models offering major potential discounts of 10 percent or more. And some models are selling for more than their sticker price due to their popularity and limited supply.
The good news for new-car buyers is that used-car prices continue to be elevated, meaning that you can earn a bit more now on trade-ins than in years past because of the hunger for affordable, pre-owned models.
But What About the Cars?
Look no further than our 2021 Top Picks to find good cars available for well under the average new-car price. The Toyota Corolla starts at around $20,000, nearly half the current new-car transaction average. This imminently practical sedan meets our stringent criteria to be a Top Pick: an Overall Score that's among the highest in its category, which factors in road-test performance, predicted reliability, owner satisfaction, and safety, including having standard forward collision warning and automatic emergency braking with pedestrian detection. And the base Corolla returned 33 mpg overall in our fuel-economy tests and recorded 45 mpg on the highway circuit. Buying a Corolla is a smart money move.
The Toyota Camry, starting at around $25,000, stands out in the competitive midsized sedan segment with its mix of efficiency, performance, and reliability. Over the past five model years, the sticker price rose by $1,900, about the same rate as inflation. And during that time, the Camry gained an eight-speed automatic transmission, Android Auto and Apple CarPlay, updated infotainment displays, revised styling, a freshened interior, and an expanded suite of active safety systems that are standard on every version. Plus, the hybrid trims were just reduced $1,200, on average, across the line.
These models have been available for about as much as 10 percent off the sticker price, based on Consumer Reports' analysis of potential savings.
Car prices appear to be edging up when you follow the market year after year. Of course, one factor is that many mainstream models are now available with luxury features and high-end trims that didn't exist just a few years ago. But just because a well-equipped Camry can be bought for more than $38,000 doesn't mean it's the price you must pay. There are many good models available for far less than the widely touted average new-car price.
As always when car shopping, ignore the hype and do your research. Don't let the "average" drive your decisions. Instead, choose your next new or used car based on your needs, current budget, and long-term financial goals.
We're here to help. Our interactive car ratings chart can be sorted by several factors, including price, and the model pages (available to members) provide detailed information on test findings, survey results, and pricing to ensure you get the most for your money.