2022 Toyota Tundra Recalled Because Incorrect Image May Appear When Reversing
The front camera image may appear instead of the view to the rear Toyota is recalling more than 31,000 Tundra and Tundra Hybrid pickup trucks from the 2022 model year because of a software programming problem that could result in the image from the front camera appearing on the multimedia display in error.
The recall involves models that are equipped with the Panoramic View Monitor system. According to the documents provided by the National Highway Traffic Safety Administration (NHTSA), the software for the parking assist electronic control unit (ECU) was incorrectly programmed. As a result, when the gear selector is placed in Reverse the image that's displayed on the multimedia screen may be from the front camera and not the backup camera in the rear of the truck. This can lead to a crash.
Because of this problem, the vehicles fail to comply with Federal Motor Vehicle Safety Standard number 111, which pertains to rear visibility. According to the automaker, 100 percent of the vehicles in the recall have the incorrect software.
Toyota became aware of the problem in May 2022 when the supplier for the Panoramic View Monitor alerted it about a situation where the front image was displayed when the gear selector was in Reverse. Subsequently, Toyota identified the same problem on a different Tundra truck. 
This recall of the Tundra and Tundra Hybrid covers nearly the same production dates (see below) as a separate recall for problems with the axle shaft. Owners should get both recalls addressed.
Vehicles recalled: 31,428 Toyota Tundra and Tundra Hybrids from the 2022 model year.
Tundra: 28,986 units built between Nov. 3, 2021, and July 12, 2022.

Tundra Hybrid: 2,442 units built between March 15, 2022, and June 8, 2022.
The problem: A software programming issue could result in the image from the front camera being shown in the multimedia display when the gear selector is placed in Reverse rather than the intended image from the backup camera.  
The fix: Toyota dealers will reprogram the parking assist ECU free of charge. 
How to contact the manufacturer: Owners of affected vehicles can call Toyota at 800-331-4331. The company will notify owners via mail starting July 27, 2022.
NHTSA campaign number: 22V501. Toyota's number for the recall is 22TA07.
Check to see whether your vehicle has an open recall:  NHTSA's website will tell you whether your vehicle has any open recalls that need to be addressed.
If you plug your car's 17-digit vehicle identification number (VIN) into NHTSA's website and a recall doesn't appear, your vehicle doesn't currently have one. Because automakers issue recalls often, and for many older vehicles, we recommend checking back regularly.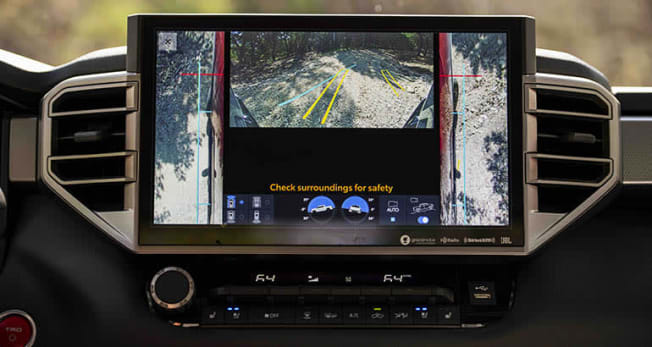 Stay informed about recalls that might affect your vehicle by using our Car Recall Tracker. Create a free account now to become a CR member.