When you shop through retailer links on our site, we may earn affiliate commissions. 100% of the fees we collect are used to support our nonprofit mission.
Learn more.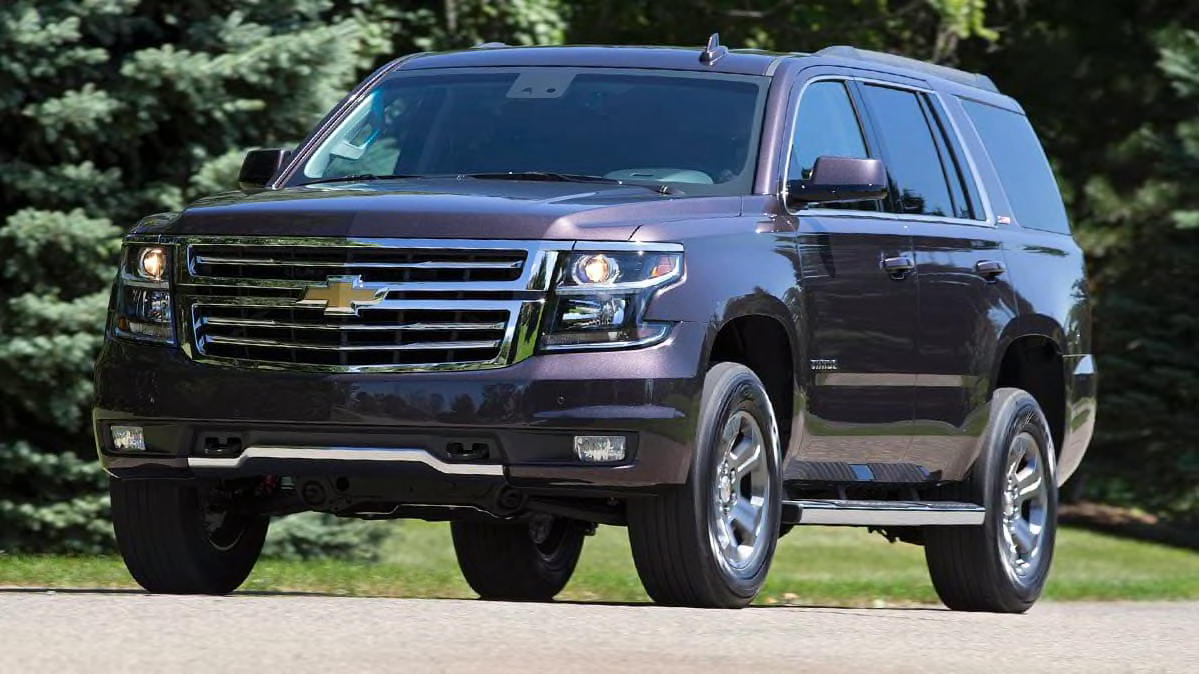 General Motors is recalling 1,015,918 trucks and SUVs because the power steering can stop working temporarily. The automaker says it is aware of 30 crashes and two injuries related to the problem.
Recalled vehicles include the 2015 Chevrolet Silverado 1500 and GMC Sierra 1500 pickup trucks; and Cadillac Escalade, Chevrolet Tahoe and Suburban, and GMC Yukon SUVs.
Power-steering assist could stop working temporarily and then suddenly work again—usually within a 1-second period, the National Highway Traffic Safety Administration says. This electronic system makes turning the steering wheel easier for drivers. Without it, steering wheels can be very heavy and difficult to turn.
GM spokesman Tom Wilkinson says the automaker is not aware of any fatalities related to the issue.
The problem is caused by software and electrical issues, and typically happens at low speeds, NHTSA says. GM says this problem is related to the same electrical issue that led the automaker to recall 690,685 of its 2014 Chevrolet Silverado and GMC Sierra trucks in August 2017.
"If you have a weak connection and one or more high amperage systems put too much load on it, you can get a voltage drop," Wilkinson wrote in an email to CR. "The high load on the steering gear can contribute to the voltage drop, but a number of things also can contribute to a voltage drop and affect steering assist."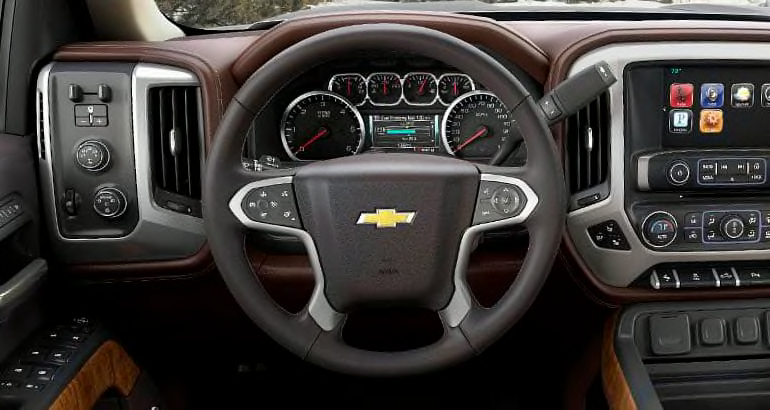 When power steering is lost, drivers may also notice a dashboard light warning them of a power steering fault, or they may notice that all dashboard warning lights are temporarily disabled, the agency says. Other related electrical systems, such as traction control, air conditioning, warning chimes, power door locks, and cruise control, may also stop working when the power steering has been lost.
Preventing this issue on more recent models, GM made changes throughout the electrical systems of the affected models after the 2015 model year, improving the performance of the steering gear and steering system grounds, and battery cables, connectors, and terminals.
Stay informed about recalls that might affect your vehicle using our Car Recall Tracker. Create a free account now to become a CR member.
The Details
Vehicles recalled: 1,015,918 SUVs and pickup trucks, including:

• 2015 Cadillac Escalade SUVs built from Dec. 3, 2013, through July 23, 2015
• 2015 Chevrolet Silverado 1500 trucks built from April 14, 2014, through Oct. 10, 2015
• 2015 Chevrolet Suburban SUVs built from Oct. 16, 2013, through July 17, 2015
• 2015 Chevrolet Tahoe SUVs built from Sept. 19, 2013, through July 23, 2015
• 2015 GMC Sierra 1500 trucks built from April 22, 2014, through Oct. 10, 2015
• 2015 GMC Yukon SUVs built from Sept. 19, 2013, through July 17, 2019

The problem: This is caused by software and electrical issues. The power steering setup creates a "high-energy demand" in low-speed turns, according to NHTSA. This causes the vehicle's overall system voltage to drop. When system voltage drops below 8.8 volts for more than 1 second in the affected vehicles, power steering assist is disabled until voltage returns to 9 volts for at least 40 milliseconds.
The fix: Dealers will perform a software update that GM says will "greatly reduce" energy demand from the power steering system, at no charge to owners.

How to contact the manufacturer: GM has not yet indicated when the recall will take place. Owners may also contact Cadillac at 800-458-8006, Chevrolet at 800-222-1020, and GMC at 800-462-8782.

NHTSA campaign number: 18V586. GM's own number for this recall is 18289.

Check to see whether your vehicle has an open recall: NHTSA's website will tell you whether your vehicle has any open recalls that need to be addressed.
If you plug the 17-digit vehicle identification number into NHTSA's website and this recall doesn't appear, it means your vehicle doesn't currently have any open recalls. Because automakers issue recalls often, and for many older vehicles, we recommend checking back regularly to see whether your vehicle has had a new recall issued.