When you shop through retailer links on our site, we may earn affiliate commissions. 100% of the fees we collect are used to support our nonprofit mission.
Learn more.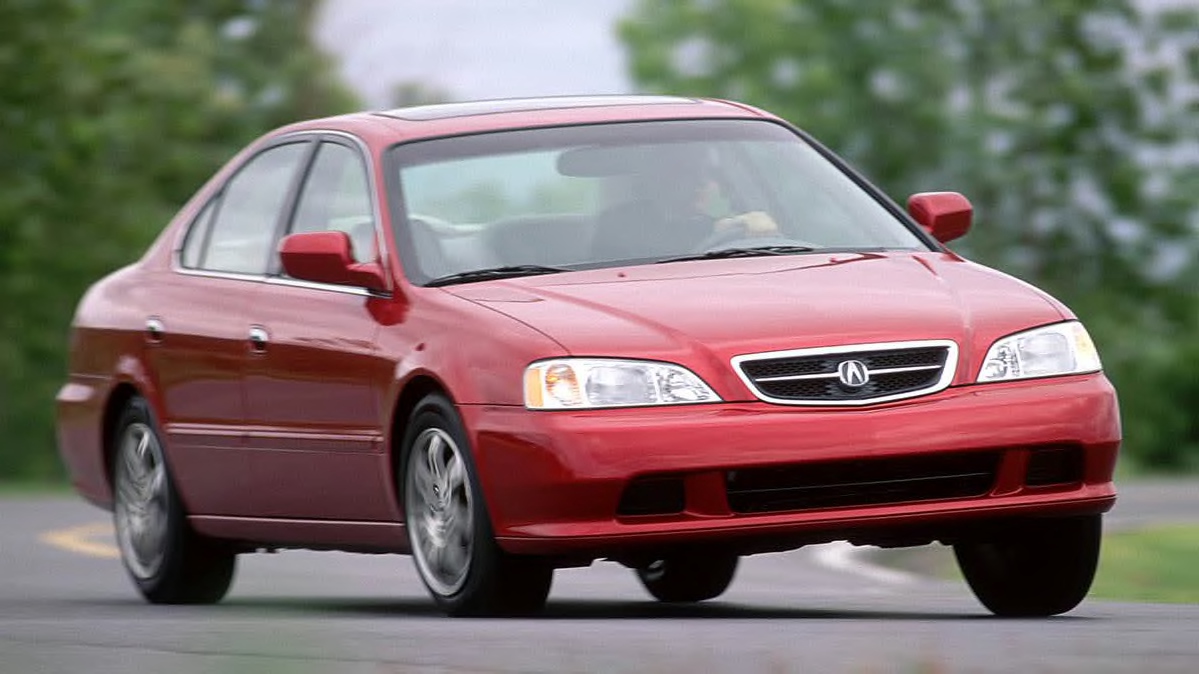 Over 1.5 million older Honda, Acura, and Isuzu vehicles have been recalled because their Takata airbags could cause serious or fatal injuries to vehicle occupants.
The recall is for certain Acura CL, Acura MDX, Acura RL, Honda Accord, Honda Civic, Honda Odyssey, Honda EV Plus, and Isuzu Oasis vehicles, most of which were produced in the late 1990s.
The Takata airbags in this recall are a different design than those in previous Takata recalls. According to the National Highway Traffic Safety Administration (NHTSA), these airbags may have improperly sealed inflators. As a result, they may allow too much moisture in. This could cause the airbags to deploy without enough force to protect occupants in a crash, or the airbags could rupture and spray sharp metal fragments directly at the people sitting in front of them. Both conditions could cause serious injuries or death.
These faulty airbag inflators were produced between May 1, 1995, and Aug. 31, 1999, and were used in vehicles from Audi, BMW, Mitsubishi, and Toyota in addition to Honda, Acura, and Isuzu.
There has been one injury due to these faulty airbags, the result of a 2012 crash involving a 1997 Honda Civic in Houston, according to Honda and NHTSA.
BMW has already issued a recall for certain older vehicles, including some that shouldn't be driven. In addition to the crash in Texas, safety investigators are aware of at least one injury and two fatalities outside the U.S. related to these specific airbags.
NHTSA has called the ongoing recall of airbags made by the major automotive parts supplier Takata "the largest and most complex safety recall in U.S. history." Over 41.6 million vehicles have been recalled because of the faulty airbags, which have been associated with 16 deaths in the U.S. and at least 24 deaths and 300 injuries worldwide.
The Details
Vehicles recalled:
• 1998-2000 Honda Accord sedans and coupes
• 1998-2000 Honda Civic sedans
• 1998-2000 Honda Odyssey minivans
• 1996-2000 Honda Civic coupes
• 1997-2000 Honda CR-V SUVs
• 1997-1998 Honda EV Plus hatchbacks
• 1997-1998 Acura 2.2CL coupes
• 1998-1999 Acura 2.3CL coupes
• 1997-1999 Acura 3.0CL coupes
• 2001 Acura 3.2CL coupes
• 2001 Acura MDX SUVs
• 1998-2000 Acura 3.5RL sedans
• 1999-2000 Acura 3.2TL sedans
• 1998-1999 Isuzu Oasis minivans

The problem: These vehicles have faulty airbag inflators that may not work properly due to excessive moisture. In a crash, the airbags may not deploy correctly, or they could launch metal fragments at occupants. Both conditions could cause serious injury.

The fix: A replacement inflator isn't available yet. When it is, Honda and Acura dealers will replace the faulty airbag inflators free of charge.

How to contact the manufacturer: Honda will send notifications to owners of affected vehicles starting March 9, 2020, and will send a second notification once a repair is available. Acura and Honda owners can call Honda customer service at 888-234-2138. Isuzu owners can call Isuzu customer service at 866-441-9638.

NHTSA campaign number: 20V026

Check to see whether your vehicle has an open recall: NHTSA's website will tell you whether your vehicle has any open recalls that need to be addressed.

If you plug your car's 17-digit vehicle identification number (VIN) into NHTSA's website and a recall doesn't appear, it means your vehicle doesn't currently have one. Because automakers issue recalls often, and for many older vehicles, we recommend checking back regularly.

Stay informed about recalls that might affect your vehicle by using our Car Recall Tracker. Create a free account now to become a CR member.