When you shop through retailer links on our site, we may earn affiliate commissions. 100% of the fees we collect are used to support our nonprofit mission.
Learn more.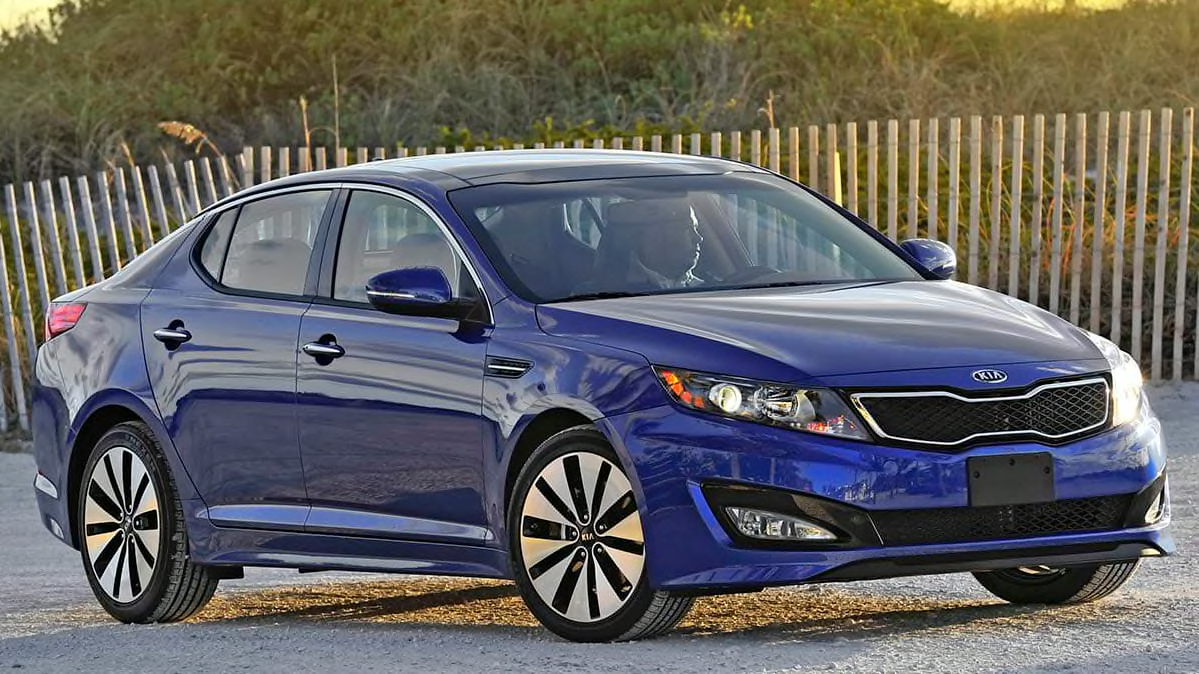 Hyundai and Kia are recalling over 168,000 vehicles including Hyundai Sonata and Kia Optima sedans, Hyundai Santa Fe Sport SUVs, and Kia Sorento and Sportage SUVs because they may have been improperly repaired under a prior recall. That work could result in a fuel leak, raising the risk of a fire, the automakers say.

The recall follows dozens of reports of spontaneous engine fires unrelated to crashes in both Hyundai and Kia vehicles. Hyundai and Kia are run as separate business units, but they share a corporate parent and their cars often share parts, design, and engineering.
The Center for Auto Safety (CAS), a consumer watchdog group, filed a formal petition with the National Highway Traffic Safety Administration (NHTSA) in June 2018 to investigate the complaints of fires.
The vehicles included in today's recall have a 2.4-liter four-cylinder engine that was used by both automakers, and all had their engines replaced as part of a 2017 recall that addressed engine knocking and stalling due to improper machining of parts.
CAS found 120 complaints in the NHTSA database in which consumers reported fires without a collision, and the organization said that at least six people have been injured in these incidents. Kia says that it is not aware of any accidents or injuries related to the recall it issued today.
More recall & safety news
"Cars shouldn't be catching fire, especially in the absence of a crash, so it is shocking how long it has taken Hyundai, Kia, and the government to respond to these vehicle fires," said William Wallace, senior policy analyst for Consumer Reports. "While we're glad Hyundai and Kia finally announced a recall, there's no way to know whether it includes all affected vehicles or whether the fix will work, given the government shutdown and the companies' past failures related to these fires."
Kia declined to answer questions about whether there had been any property damage related to the recall. In a statement, Hyundai said it was unaware of any fires caused by this issue, but is conducting the recall "out of an abundance of caution."
Jason Levine, executive director of CAS, agreed that it was "refreshing" to see a recall, but he warned that it may be too limited in scope. CAS had called for a recall of all 2011-2014 Kia Sorento and Hyundai Santa Fe SUVs, Hyundai Sonata and Kia Optima sedans, and all 2010-2015 Soul SUVs. As it stands, Levine told CR that the current recall may "legitimately make consumers wonder about the sincerity of the automakers' efforts to address these dangerous fires."

Software Update
In addition to the recall, both automakers announced a software update and warranty extension that affects about 2 million 2011-2018 Hyundai Sonata sedans and 2013-2018 Hyundai Santa Fe Sport SUVs, and about 1.6 million 2011-2018 Kia Optima sedans, 2012-2018 Kia Sorento SUVs, and 2011-2018 Kia Sportage SUVs.
According to the automakers, the software update will protect the engine from damage that could lead to vibrations or stalling. In addition, engine warranties will be increased to 10 years and 120,000 miles. Owners of affected vehicles can contact their dealer for a free software update.
Stay informed about recalls that might affect your vehicle using our Car Recall Tracker. Create a free account now to become a CR member.

The Details
Vehicles recalled: Over 168,000 cars and SUVs, including:
• All 2011-2014 Hyundai Sonata sedans that received an engine replacement under Recall No. 15V-568 or 17V-226
• All 2013-2014 Hyundai Santa Fe Sport SUVs that received an engine replacement under Recall No. 15V-568 or 17V-226
• All 2011-2014 Kia Optima sedans manufactured from Aug. 12, 2010 through May 15, 2014 that received an engine replacement under Recall No. 17V224
• All 2012-2014 Kia Sorento SUVs manufactured from April 19, 2011 through Feb. 10, 2014 that received an engine replacement under Recall No. 17V224
• All 2011-2013 Kia Sportage SUVs manufactured from Dec. 30, 2010 through Aug. 30, 2013 that received an engine replacement under Recall No. 17V224.
The problem: According to Hyundai and Kia, a high-pressure fuel line may have been damaged, misaligned, or improperly adjusted during the engine replacement procedure. That could allow fuel to leak and increase the risk of fire.

The fix: Dealers will inspect the connection between the high-pressure fuel pipe and the fuel pump outlet. If the dealer detects leaking fuel, they will replace the fuel pipe and properly install a new one, at no charge to owners.
How to contact the manufacturer: Hyundai and Kia said they would notify owners via first-class mail. Owners of affected vehicles may call Hyundai at 800-633-5151 or Kia at 800-333-4542.
NHTSA campaign number: There is no NHTSA campaign number for this recall yet.