Hyundai and Kia Recall Sedans and SUVs for a Fuel Pump and Fuel Rail Problem
Issues associated with the turbocharged four-cylinder engine could lead to a fire Hyundai and Kia are recalling a total of 37,327 vehicles from the 2021 and 2022 model years to address a problem with the fuel pump and fuel rail. The recalled vehicles include Hyundai Santa Fe and Sonatas and Kia Sorento and K5 SUVs and sedans.
According to Hyundai, during an end-of-line vehicle inspection in late March, a fuel odor was detected in a newly assembled 2021 Hyundai Santa Fe. During the ensuing investigation the automaker determined that, during assembly, there were some vehicles where the pipe connections between the high-pressure fuel pump and the fuel rail were insufficiently tightened to the proper torque setting.
In addition, Kia America received a report of a fuel odor in a vehicle with the same fuel pipe as the Hyundai vehicles affected by this recall. During their investigation, they determined that some fuel pipes did not meet specifications for the brands. They identified a production lot from early January 2021 that contained defective fuel pipes. Either condition could lead to fuel leaks, which increase the risk of a fire, increasing the risk of injury.
Warnings to the driver include fuel odor, smoke, burning/melting odor, and/or illumination of the Malfunction Indicator Light.
Hyundai is not aware of any confirmed crashes, injuries, or fires attributable to the issues.
Both Hyundai and Kia—which share parts and suppliers—have issued multiple recalls in recent years that include more than 2.5 million vehicles that may be at risk of catching fire. Hyundai is the parent company for the two brands.
Vehicles recalled: 12,521 Hyundai Santa Fe SUVs; 3,231 Hyundai Sonata sedans; 20,849 Kia Sorento SUVs; and 726 Kia K5 sedans, all from the 2021-2022 model years.
The problem: The pipe that connects the fuel pump to the fuel rail may not have been installed with sufficient torque during the assembly process. In addition, some fuel rails may not meet the automakers' specifications.
The fix: The dealer will inspect the vehicle to determine if the fuel pipe is part of the affected production lot. If a fuel leak is found, the dealer will replace the fuel pipe and tighten it to the proper torque setting; if no leak is found, the torque setting will be checked and adjusted to the proper torque setting. This work will all be performed at no cost to the vehicle owner.
How to contact the manufacturer: Hyundai North America will notify owners by mail, starting in early September 2021. Owners may contact Hyundai customer service at 855-371-9460. Hyundai's number for this recall is 207.
Kia North America will notify owners by mail, starting in late July 2021. Owners may contact Kia customer service at 800-333-4542. Kia's number for this recall is SC214.
NHTSA campaign numbers: Hyundai recall: 21V-524. Kia recall: 21V-519.
Check to see whether your vehicle has an open recall: NHTSA's website will tell you whether your vehicle has any open recalls that need to be addressed.
If you plug your car's 17-digit vehicle identification number (VIN) into NHTSA's website and a recall doesn't appear, your vehicle doesn't currently have any open recalls. Because automakers issue recalls often, and for many older vehicles, we recommend checking back regularly to see whether your vehicle has had a recall issued.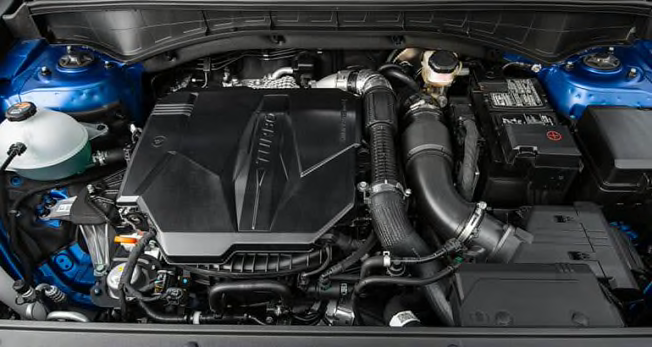 Stay informed about recalls that might affect your vehicle by using our Car Recall Tracker. Create a free account now to become a CR member.