When you shop through retailer links on our site, we may earn affiliate commissions. 100% of the fees we collect are used to support our nonprofit mission.
Learn more.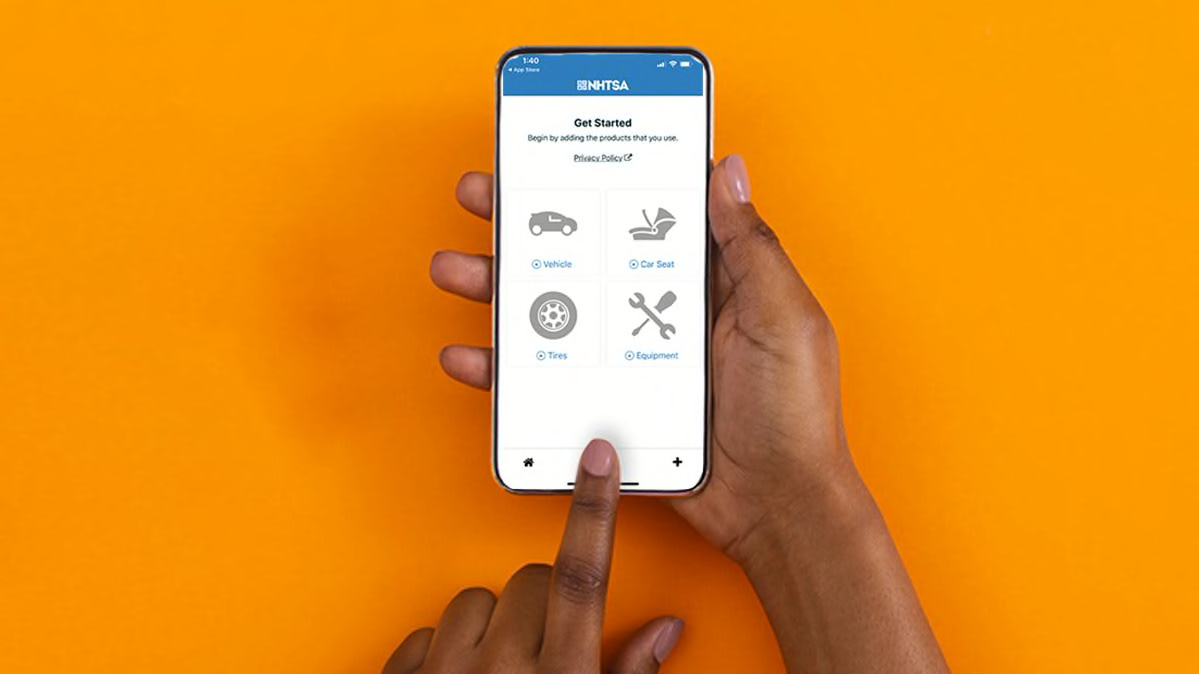 The National Highway Traffic Safety Administration, the federal agency that oversees vehicle recalls, released a new smartphone app that will notify owners of recalls on cars, trucks, RVs, motorcycles, tires, child car seats, and even certain vehicle components. Called SaferCar, the app is available for Android and iOS phones, and it may alert car owners to important safety recalls long before traditional mailed notices can reach them.
Automakers are required by law to send recall notices via first-class mail. But safety advocates fear that letters might not be adequate when it comes to alerting car owners of potentially deadly defects—especially as more Americans move and change addresses during the coronavirus pandemic and the U.S. Postal Service struggles with delays.
"It's good to have some redundancy built into the system so you don't have to depend on first-class mail," says Rosemary Shahan, president and founder of Consumers for Auto Reliability and Safety, an automotive safety advocacy group. "There should be multiple ways that they reach out, because a lot of people never get the notices."
The SaferCar app allows owners to enter or scan their car's vehicle identification number (VIN) and receive phone notifications if their specific vehicle is subject to a recall. (The VIN is a unique identifier that is usually printed on a vehicle's registration paperwork, visible through the bottom front of the windshield on the outside of the car, and often on a sticker on the driver's doorjamb.) Often recalls affect only specific trim levels or cars built during limited time periods, so it's helpful to have the app's level of specificity.
CR downloaded NHTSA's app and found that it has a simple user interface and does a good job telling car owners if their vehicle is in need of repair. It indicates whether there are any outstanding recalls requiring work on your car, and it allows for notifications to be sent for future recall notices. In addition, owners can create a virtual "garage" where they can add and track recalls for other automotive-related products, such as tires, child car seats, and trailers. The app will also tell owners where they can get the fit of their car seat checked—important, because almost half are installed incorrectly.
"The launch of this app is an excellent step in improving the overall recall process," says Jennifer Stockburger, director of operations at CR's Auto Test Center. "Not only does it offer the potential to get recalls on a number of products into the hands of consumers in a more timely manner, but it provides a platform that may be built upon to help them better track when recalls are done and to prioritize those that are most critical."
Reaching drivers in a timely manner is crucial. Consider Sean Bowman, who was killed when his Ford Windstar with a faulty rear axle crashed into a building. His family received a recall notice for the problem a week after his death. Electronic notifications can save precious time.
NHTSA has estimated that 40 percent of vehicles with open recalls don't get repaired, and safety advocates like Shahan worry that it's because owners might have never received a recall notice in the first place. Even those who do get notices may receive them days or weeks after a recall is first announced online, and they may assume that it's junk mail, Shahan says.
The recall process itself often takes so long that time is of the essence when it comes to notification, says William Wallace, CR's manager for safety policy. "While some car companies are more proactive than others, it often takes far too long for safety defects to be identified and repaired."
Plus, the COVID-19 pandemic has put additional stress on the traditional methods of notifying owners about recalls. According to the Pew Research Center, 3 percent of American adults said they changed addresses either permanently or temporarily for reasons related directly to the pandemic, with 18- to 29-year-olds, and Asian and Hispanic adults, most likely to have moved. If vehicle owners don't update the mailing address on their vehicle registration when they move, recall notices might not reach them.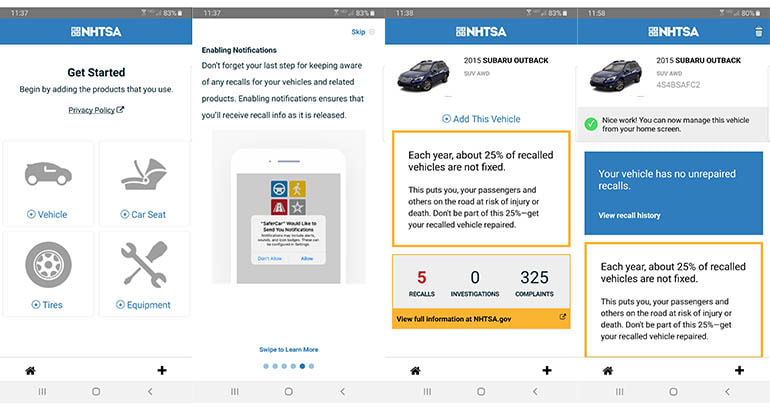 During a time of skyrocketing unemployment, economic stresses are among the other factors that contribute to changing addresses, Shahan says—and some may lose access to a mailing address entirely. "There are a lot of people who are homeless who are living out of their cars," she says. "People in the military—are they getting their mail in a timely way?"
A U.S. Postal Service analysis presented during a congressional hearing earlier this week shows that the on-time delivery rate for first-class mail dropped by about 8 percent between July and August. NHTSA did not respond when CR asked whether the agency is aware of any delays in consumers receiving recall notices due to slowdowns within the USPS, and safety advocates said they are unaware of specific examples of recall notices arriving late.
Shahan is in favor of allowing car owners to sign up for text messages, emails, and phone call notifications; an expansion of NHTSA's program that helps states reach owners of recalled vehicles; and more opportunities for dealers and automakers to reach consumers.
NHTSA's app is among several ways for car owners to learn if their vehicle is being recalled, including Consumer Reports' Car Recall Tracker. NHTSA's website also lets consumers proactively search for recalls and get notifications.
Already, NHTSA and the state of Maryland piloted a program that alerted consumers to open recalls when they renewed a registration, which uncovered almost a million open recalls between April 2018 and January 2020. And as part of a settlement related to the massive Takata airbag recall, some automakers used social media, advertising, and in-person events to track down owners of vehicles that needed their airbags replaced.
CR's Wallace says that in addition to updating registration data, consumers should also update their addresses with automakers to ensure that they get timely recall notices. "Typically, you can change the address on file with a car company by going to the automaker's website, creating a new account or signing in if you already have one, and updating your personal information," he says.
Stay informed about recalls that might affect your vehicle using our Car Recall Tracker. Create a free account now to become a CR member.