Ram Recalls Faulty Side-Curtain Airbags
The airbag inflators may rupture and launch debris at vehicle occupants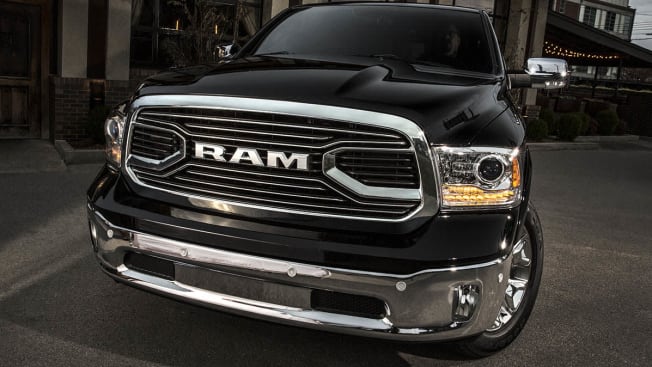 Ram is recalling over 212,000 pickup trucks because of concerns that their side curtain airbag inflators may rupture even if the airbag does not deploy, which could send debris into the vehicle's cabin.
A spokesperson for the automaker says Ram is aware of one incident in which an airbag ruptured, in which there were no injuries.
This recall follows a similar issue with Chevrolet and GMC trucks, in which three unoccupied vehicles experienced ruptured airbags in June 2021. In that case, the airbag manufacturer—Joyson Safety Systems—determined that the problem was caused by corrosion inside the inflator due to moisture introduced during the manufacturing process. The problem was aggravated by temperature changes in hot regions.
Vehicles recalled: Certain 2015-2020 Ram 3500 and 2500 heavy-duty trucks and chassis vehicles, 2015-2019 Ram 1500 pickup trucks, and 2019-2020 Ram Classic pickup trucks. The current-generation Ram 1500, which debuted as a 2019 model, is not affected.
The problem: The airbag inflators may have been contaminated with moisture during the manufacturing process at the airbag supplier.
The fix: Dealers will replace the faulty airbags, free of charge.
How to contact the manufacturer: Owners may contact Ram customer service at 800-853-1403.
NHTSA campaign number: There is not yet a NHTSA campaign number for this recall.
Check to see whether your vehicle has an open recall: NHTSA's website is the best place to learn whether your vehicle has any open recalls that need to be addressed. However, since this recall has yet to be added to NHTSA's website, it will not appear when you plug in your car's 17-digit vehicle identification number (VIN).
Instead, we recommend visiting Ram's owner's website, and checking NHTSA's website regularly to see whether your vehicle has had a recall issued.
Stay informed about recalls that might affect your vehicle by using our Car Recall Tracker. Create a free account now to become a CR member.