When you shop through retailer links on our site, we may earn affiliate commissions. 100% of the fees we collect are used to support our nonprofit mission.
Learn more.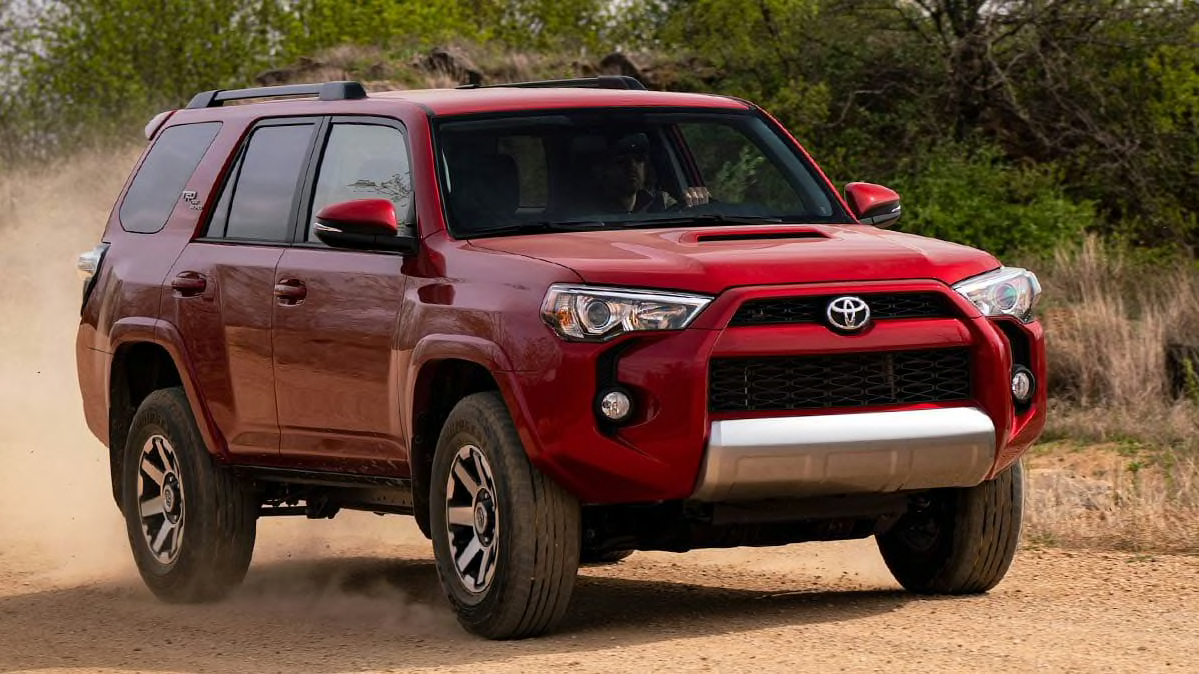 Toyota and Lexus have again expanded a recall of cars, trucks, and SUVs, this time by 1.5 million, because their fuel pumps could stop working and cause a sudden stall or hesitation while driving.
The recall, first announced in January and expanded in March, now includes more than 3.34 million vehicles, including those added today.
If a fuel pump fails, a driver may notice additional noise and vibration from the engine and warning lights may appear on the dashboard. The engine might not restart if it stalls, which could cause a crash if it happens while the vehicle is in motion.
Toyota says that dealers will replace the faulty fuel pumps on affected vehicles free of charge. A spokesperson for the automaker told Consumer Reports it would "like to refrain from commenting" on whether there have been any crashes, injuries, fatalities, or fires related to the recall issue.
In documents provided to the National Highway Traffic Safety Administration (NHTSA) in January, the automaker said that although some hybrid vehicles use this same fuel pump, the Lexus LS500h and LC500h are the only hybrids included in this recall. Other hybrid vehicles will enter what Toyota calls a "fail-safe" mode—in which the vehicle can be still driven for short distances but with reduced power—if the pump fails.
The automaker said that because this situation "does not present an unreasonable risk to safety," hybrid vehicles other than the LS500h and LC500h with faulty fuel pumps will be repaired under a customer satisfaction campaign instead of a recall. You can learn the difference between the two in our guide to technical service bulletins.
The Details
Vehicles Recalled
• 2013-2015 Lexus LS 460 SUVs
• 2013-2015 Lexus GS 350 sedans
• 2014 Toyota FJ Cruiser SUVs and Lexus ISF sedans
• 2014-2015 Toyota 4Runner, Toyota Land Cruiser, Lexus GX 460, and Lexus LX 570 SUVs
• 2014-2015 Lexus IS 350 sedans
• 2015 Lexus NX 200t SUVs and RC 350 coupes
• 2017 Lexus IS 200t and GS200t sedans, and RC 200t coupes
• 2017-2019 Toyota Highlander SUVs and Lexus GS 350 sedans
• 2017-2020 Toyota Sienna minivans and Lexus RX 350 SUVs
• 2017-2020 Toyota Tacoma pickup trucks
• 2018-2019 Toyota 4Runner, Toyota Land Cruiser, Lexus GX460, Lexus LX 570, and Lexus NX 300 SUVs
• 2018-2019 Lexus GS 300, IS 300, IS 350, and LS 500h sedans, and RC 300 and RC 350 coupes
• 2018-2020 Toyota Avalon, Toyota Camry, Toyota Corolla, Lexus ES350, and Lexus LS500 sedans, and Lexus LC500 and Lexus LC500h coupes
• 2018-2020 Toyota Sequoia and Lexus RX 350L SUVs, and Toyota Tundra pickup trucks
• 2019 Toyota Corolla Hatchbacks and Lexus UX 200 SUVs
• 2019-2020 Toyota RAV4 SUVs
The problem: The fuel pumps installed in these vehicles may stop working if a part inside the pump deforms due to excessive fuel absorption, NHTSA documents say. If the pump fails, it could cause the engine to suddenly stall or hesitate while the car is in motion, which could lead to a crash. The pumps are made by Denso, an automotive supplier that makes parts for many manufacturers.
The fix: Toyota dealers will replace the faulty fuel pumps, free of charge.
How to contact the manufacturer: Toyota says it will contact owners of the latest group of recalled vehicles by late December 2020. Owners can also contact Toyota customer service at 800-331-4331 or Lexus customer service at 800-255-3987.
NHTSA campaign number: NHTSA has not yet released an updated number for the expanded campaign. The previous campaign number is 20V12.
Check to see whether your vehicle has an open recall: NHTSA's website will tell you whether your vehicle has any open recalls that need to be addressed.
If you plug your car's 17-digit vehicle identification number (VIN) into NHTSA's website and this recall doesn't appear, it means your vehicle doesn't currently have any open recalls. Because automakers issue recalls often, and for many older vehicles, we recommend checking back regularly to see whether your vehicle has had a recall issued.
Stay informed about recalls that might affect your vehicle using our Car Recall Tracker. Create a free account now to become a CR member.