When you shop through retailer links on our site, we may earn affiliate commissions. 100% of the fees we collect are used to support our nonprofit mission.
Learn more.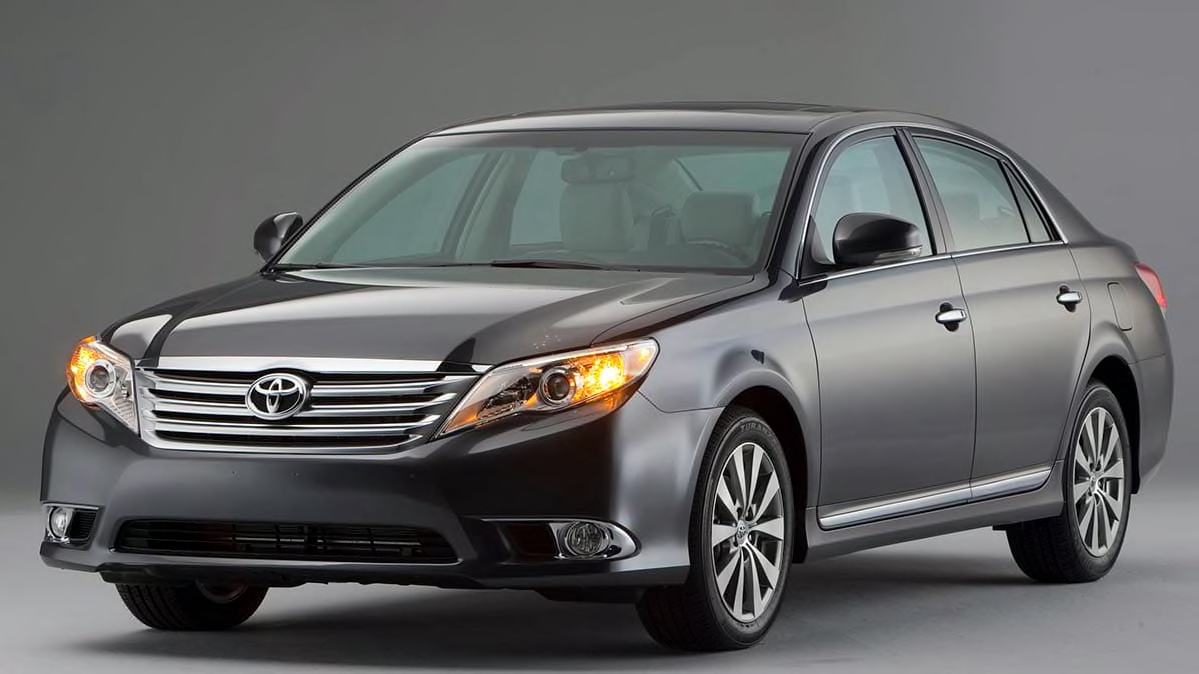 Toyota is recalling 19,354 of its 2012 Avalon sedans because a faulty seat belt switch may cause airbags not to deploy as designed in a crash.

The problem covered by the Toyota Avalon recall is caused by a magnetic switch inside the front seat belt buckles, according to the National Highway Traffic Safety Administration. The switch is supposed to detect if a belt has been fastened, but because of a manufacturing error, the front seat buckles may indicate that a belt is fastened even if it is not.
Because the vehicle's airbag controller uses this information to determine when airbags should inflate, the faulty switch could lead airbags to not deploy appropriately in a crash, and could lead to injuries for occupants, NHTSA says. This recall affects the buckles on both the driver's side and passenger side, but in the front seats only.
According to NHTSA, the issue affects vehicles that have had a faulty seat belt buckle replaced. The recall is limited to the 2012 Avalon because no other Toyota vehicle or Avalon model year uses the same seat belt buckle design.

Toyota says that it is aware of only one warranty claim related to the issue, in which an Avalon's "Airbag Off" light remained constantly illuminated some time after a front seat belt buckle had been repaired.

All owners of 2012 Avalons should check to see whether their car has been recalled, even if they don't think the front seat belt buckles have been repaired.
"We believe at most 97 may have had a front seat belt replaced by a dealer (or non Toyota service provider) with the involved service part," a Toyota spokesperson wrote in an email to CR. "Please know owners of the involved vehicles will receive their notification very soon."
Stay informed about recalls that might affect your vehicle using our Car Recall Tracker. Create a free account now to become a CR member.

The Details
Vehicles recalled: Certain 2012 Toyota Avalon sedans manufactured between Dec. 5, 2011, and Oct. 22, 2012, that have had a replacement seat belt part installed.

The problem: Some 2012 Toyota Avalons had their front seat belt buckles replaced with a faulty part that does not contain a working sensor. The sensor usually relies on a magnet in the buckle to determine whether it has been fastened. This recall affects the buckles on both the driver's side and passenger side.
However, magnets were not installed on the faulty batch of buckles, so the sensor always determines that the front belt is fastened, even when it is not. Because the vehicle's airbag controller relies on this information, the faulty seat belt part may cause the airbag to not deploy appropriately in a crash.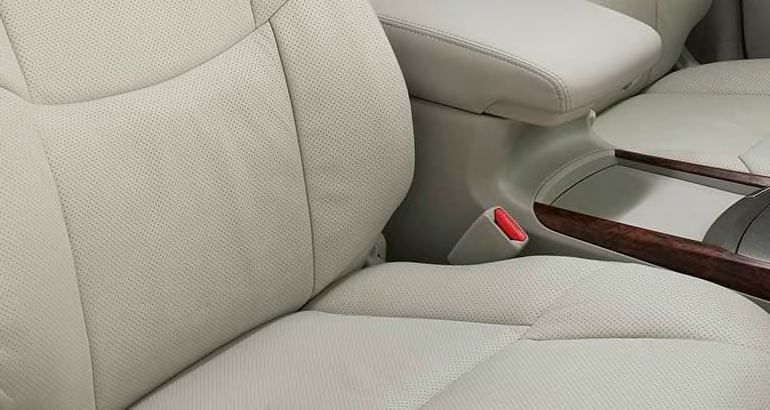 The fix: Toyota dealers will inspect inner seat belt assemblies and replace them if they are faulty, free of charge.
How to contact the manufacturer: The recall is expected to begin Sept. 17, 2018. Toyota says that it will contact all owners of Avalons that may contain one of the 97 "suspect parts" but that "not all vehicles which may have received a suspect service part could be identified." Owners may also contact Toyota at 888-270-9371.
NHTSA campaign number: 18V569. Toyota's own number for this recall is J0S.
Check to see whether your vehicle has an open recall: NHTSA's website will tell you whether your vehicle has any open recalls that need to be addressed.
If you plug the 17-digit vehicle identification number into NHTSA's website and a recall doesn't appear, it means your vehicle doesn't currently have any open recalls. But because automakers issue recalls often, and for many older vehicles, we recommend that you check back regularly to see whether your vehicle has had a new recall issued.