When you shop through retailer links on our site, we may earn affiliate commissions. 100% of the fees we collect are used to support our nonprofit mission.
Learn more.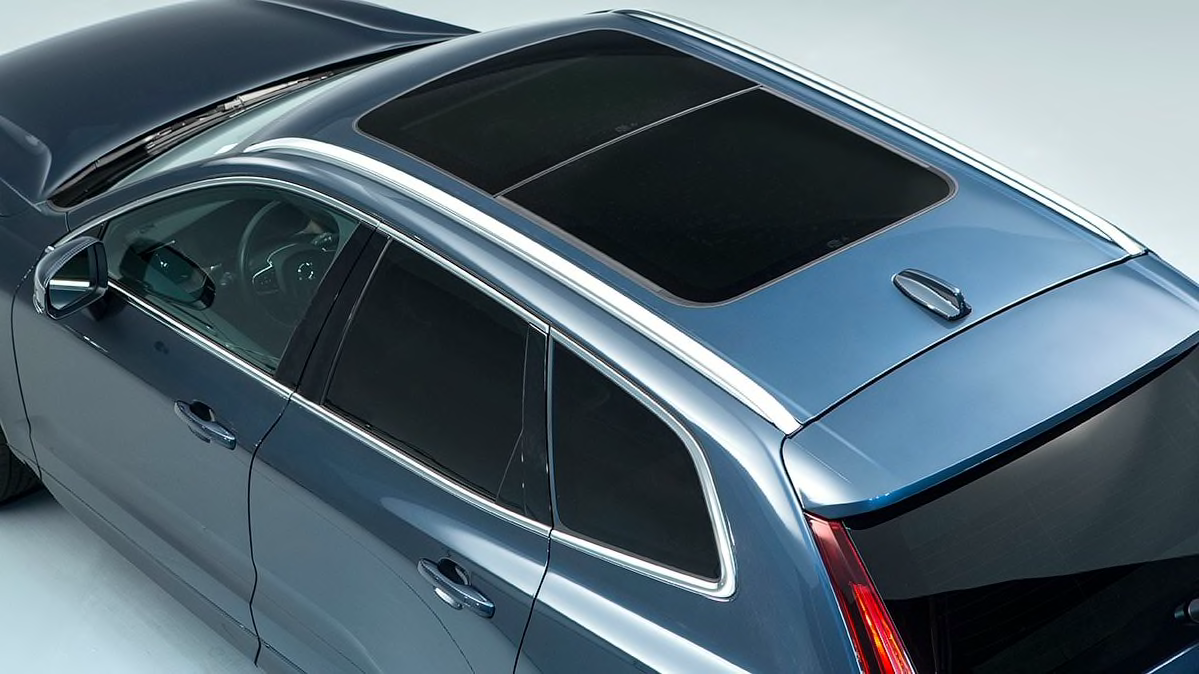 As car sunroofs have expanded in size in recent years, they've also become more prone to a terrifying potential hazard: suddenly exploding, often with no apparent cause. Some automakers, such as Tesla and Volvo, whose XC-60 is pictured above, say they are turning to a simple fix that can reduce that danger: using laminated glass, the same kind required for windshields.
But several carmakers say they use that kind of glass in only some of their sunroofs—and won't identify which models have it and which ones don't. And others say they don't use laminated glass in any of their sunroofs, instead still relying on tempered glass.
That's according to new information from a U.S. Senate probe, which was initiated in response to an October 2017 Consumer Reports investigation into exploding sunroofs.
Some of the automakers told the two Senate investigators—Richard Blumenthal, D-Conn., and Edward Markey, D-Mass.—that they support the creation of industrywide standards for the glass used in sunroofs. Sen. Blumenthal says that if more automakers don't take action on their own to protect consumers they'll seek legislation requiring it.
"Some, but not all, automakers are using the strongest, safest products to prevent shattering-sunroof hazards," Blumenthal says. "Consumers shopping for a new vehicle should ask their dealer about the kind of glass installed—tempered or laminated—and whether that's the safest choice given the size and shape of the sunroof."
What Can Be Done
CR's 2017 investigation into exploding sunroofs identified at least 859 accounts in the National Highway Traffic Safety Administration database. These complaints represent 208 models and 35 brands. Although they stretch back more than 20 years, the frequency of reports started to increase sharply after 2011, when models with large sunroofs started to become increasingly popular.
In response to that report, Sens. Blumenthal and Markey sent letters to 17 major automakers and their lobbying groups, asking what they were doing about the problem, including whether they used tempered or laminated glass. Consumer Reports also reached out to the automakers, as well as the Alliance of Automobile Manufacturers and the Association of Global Automakers, for additional information about the kinds of glass used in sunroofs. (For detailed responses from each company, see below.)
Laminated glass—two panes fused by a sheet of plastic—is designed to hold its form even when shattered, and can reduce the risk of ejections. Tempered glass, the kind used in side and rear windows, is safer than regular windowpane glass because it's designed to break into small pieces, not shards. But when it fails, it can explode suddenly, causing thousands of pieces of glass to rain down at once.
Three automakers—Ferrari, Tesla, and Volvo—told the senators that all their cars with panoramic sunroofs have laminated glass.
"All current and prior Tesla vehicle sunroofs use laminated glass," Tesla said. "This glass is not susceptible to the type of shattering incidents described in your letter."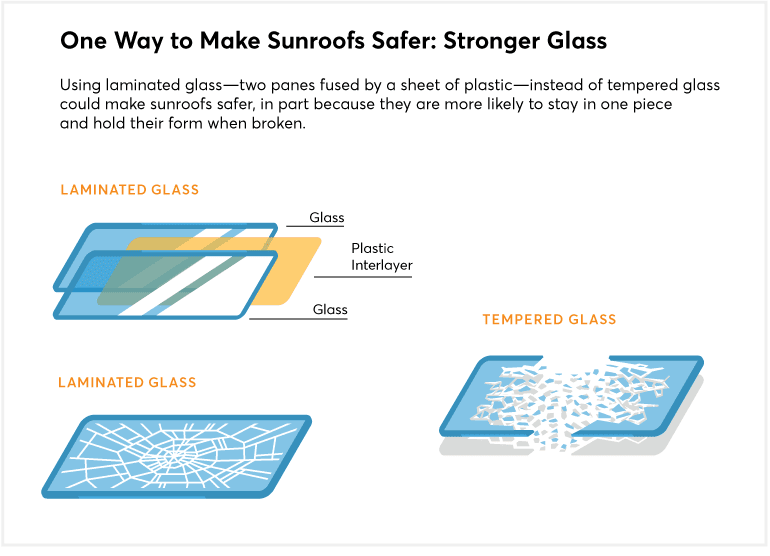 Illustration: MICHAEL BRANDON MYERS
When CR analyzed reports in the NHTSA complaint database last year, there were no documented instances of Ferrari or Tesla sunroofs exploding. Volvos had nine complaints over a 20-year period.
In letters to the senators and emails to CR, five other manufacturers said they use laminated glass in at least some models. Of those five, Honda, Jaguar Land Rover, and Subaru identified which models used laminated glass. The other two—Ford and Nissan—did not.
Seven manufacturers—BMW, Fiat Chrysler, General Motors, Hyundai, Kia, Mercedes-Benz, and Volkswagen—said they still used only tempered glass.
Toyota refused to say which kind of glass it used, citing ongoing lawsuits. But it said the company designs "all vehicles, including sunroofs, to meet or exceed federal motor vehicle safety standards."
Mazda said that it uses tempered glass in its sunroofs but that none of its cars have panoramic sunroofs.
"Consumers shouldn't have to face the risk of their sunroof shattering out of the blue—especially while they're driving," says William Wallace, senior policy analyst for Consumers Union, the advocacy division of Consumer Reports. "While it's good to learn that several companies are using safer glass, many in the auto industry still aren't doing enough to protect consumers' safety. Automakers should fix older cars with the problem and design new vehicles so that they don't have the issue in the first place."
What Automakers Say
Below are more detailed answers from each of the car manufacturers to the senators and to CR, grouped by which kind of glass they use in their panoramic sunroofs.
Companies that use laminated glass in all panoramic sunroofs:

Ferrari: The Italian sports car manufacturer says that only a few of its models have panoramic sunroofs but that all of those that do use laminated glass.

Tesla: A spokesman said the company is unaware of any incident of spontaneous shattering and told the senators that its "roof glass is safe, has never been recalled, and has never been investigated by NHTSA."

Volvo: Volvo said it uses "a patented design and process for laminating sunroof glass, providing superior protection in rollover situations." (One current model with a panoramic sunroof, the XC-60, is pictured at the top of this article.)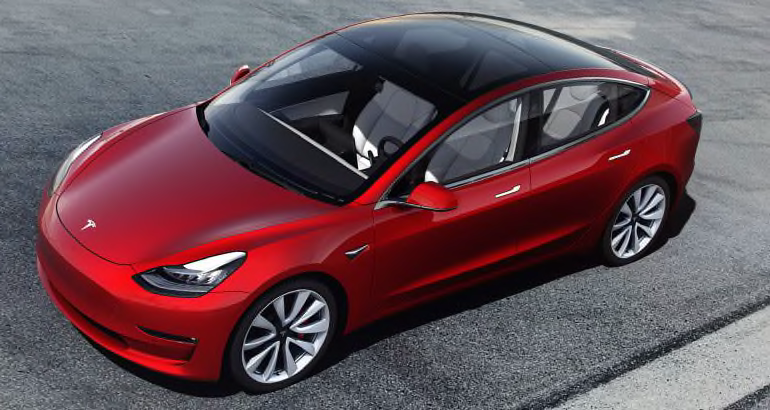 Companies that use laminated glass in some panoramic sunroofs:
Ford: The company declined to say which models have laminated glass or explain why it chooses that kind of glass for some models and tempered glass in others.
Honda: The company says its only vehicle currently for sale with a panoramic sunroof, the Pilot SUV, uses laminated glass. The now-discontinued Acura ZDX used tempered glass. In response to CR's questions, Honda said the choice of glass varies from model to model.
Jaguar Land Rover: The company said it uses laminated glass for sunroofs in its Discovery, Discovery Sport, Evoque, Velar, E-Pace, F-Pace, XE, XF, and F-Type vehicles. Other models use tempered glass with a plastic film on the inside surface.
Nissan: The automaker said most of its models use tempered glass but declined to say which ones have laminated glass. "Both types are safe," it told the senators. The company said the choice depended on factors such as noise, vibration, and light.
​

Companies that use tempered glass in all panoramic sunroofs:
BMW: The company said all its panoramic sunroofs use tempered glass.
Fiat Chrysler: The company said it has not seen a pattern of shattering glass in its vehicles, either for sunroofs or other windows. But it said that if NHTSA pursued new rules requiring stronger glass it would "constructively engage in that process."

General Motors: GM told CR in January that it had started an internal review of its panoramic sunroofs but that it hasn't made any substantial changes to the glass used in its sunroofs for several years.

Hyundai: The company, which had the most cases of shattering sunroofs in CR's earlier analysis, continues to use only tempered glass. The company told the senators that incidents linked to the 2012 Veloster stemmed from a manufacturing problem that has been fixed. And company spokesperson Michael Stewart told CR that its investigations "have found no inherent defect within the sunroofs, and the only confirmed cause of damage" to glass "has been related to foreign object impact."

Kia: The company, which had the second highest number of incidents in CR's analysis, said that while tempered glass makes a loud noise when it shatters, there's no evidence that it has led to loss of driver control or crashes.

Mercedes-Benz: A company spokesperson told the senators that of the nearly 900,000 of its cars on the road in the U.S., it knows of fewer than 80 instances where a panoramic sunroof was alleged to have spontaneously shattered. "Mercedes-Benz denies any allegation that panoramic sunroofs in its vehicles are defective," it said.

Volkswagen: A spokesperson for Volkswagen said it was working with the Alliance of Automobile Manufacturers, an industry group, to evaluate new procedures to test the strength of panoramic sunroofs.