When you shop through retailer links on our site, we may earn affiliate commissions. 100% of the fees we collect are used to support our nonprofit mission.
Learn more.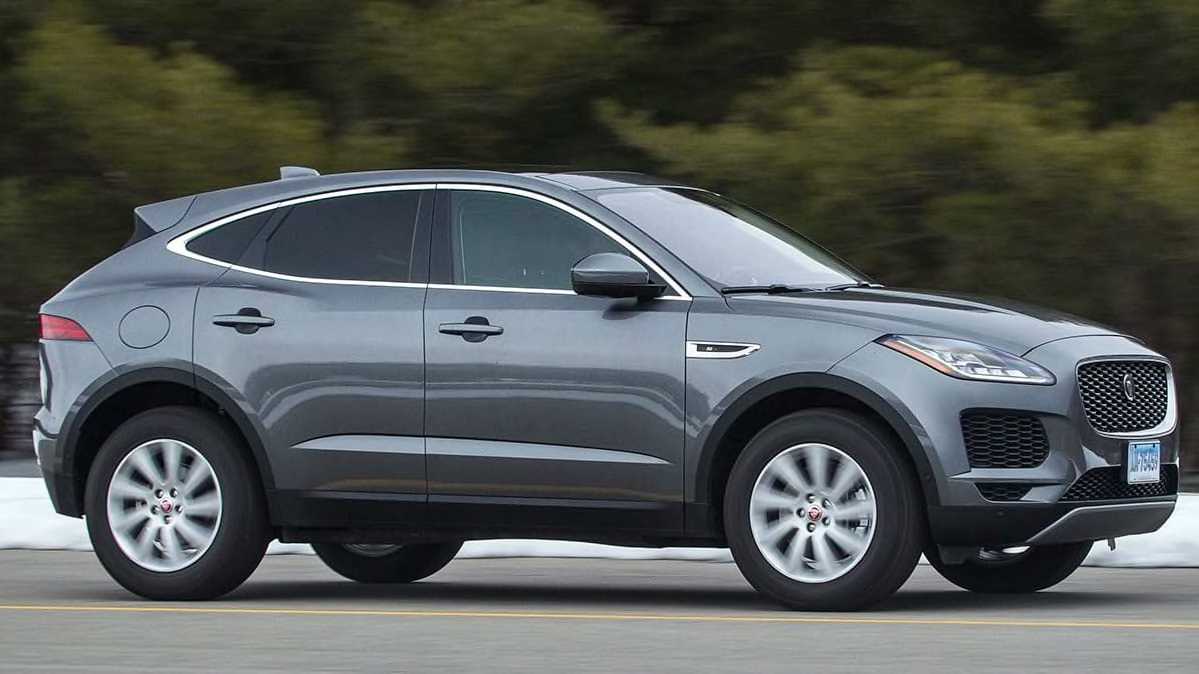 Jaguar's smaller E-Pace follows on the heels of the automaker's F-Pace SUV, and it brings plenty of dynamism to the entry-level luxury SUV segment, with a perky base engine and sharp handling.

The E-Pace offers two turbocharged, four-cylinder engines paired with standard all-wheel drive. It competes with the Audi Q3, BMW X1 and X2, Mercedes-Benz GLA, and Volvo XC40 in this ever-growing segment of tiny luxury vehicles.

E-Pace pricing begins at $38,600 with the base, 246-hp engine. We recently bought our own E-Pace; we opted for the S trim line, which has upgrades such as leather seats and 18-inch wheels. Options on our test car include the Drive package (high-speed automatic emergency braking, blind-spot warning, and adaptive cruise control) and a panoramic sunroof.
These are our first impressions before the E-Pace begins our string of tests.
What we bought: 2018 Jaguar E-Pace S
Drivetrain: 246-hp, 2.0-liter turbocharged four-cylinder engine; nine-speed automatic; all-wheel drive
MSRP: $41,500
Destination fee: $995
Options: $5,575
Total cost: $48,070
How It Drives
The E-Pace feels small, light, and nimble out on the road. Even though it shares a platform with the Land Rover Evoque and Discovery Sport, it handles with the tenacity we expect of the Jaguar brand.
Quick steering makes it ready to pounce on the nearest corner in sight, entering turns with an eager and responsive nature, while the taut suspension keeps body lean to a minimum.

But the E-Pace is the wrong choice if you're looking for a luxurious ride. The unyielding suspension makes the E-Pace stiff and jumpy on rough roads, feeling overly tense even on relatively smooth highways. At least the cabin stays pretty quiet, with subdued wind and road noise, although there is always a bit of hum from the engine.
The 2.0-liter turbo four-cylinder is a perky little power plant. It makes a hearty growl when you accelerate briskly; some drivers felt the car should have less roar, more purr.

Environmental Protection Agency fuel economy is rated at 24 mpg combined with the 246-hp engine and 23 mpg combined with the higher-output, 286-hp version.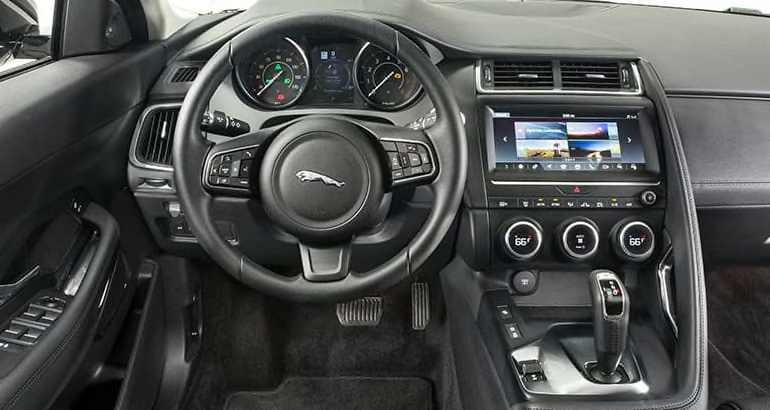 Inside
There's good headroom up front in the E-Pace, but the left footrest is small and lumpy, and the center console intrudes significantly into the driver's right knee space. The comfortable and nicely shaped front seats are wide enough to suit most bodies, yet they offer good lateral support to hold you in place through turns. The lack of adjustable lumbar support, though, is a notable omission at this price. Headroom is quite good in the rear seat, especially considering the E-Pace's diminutive size. The slightly contoured outboard seats are comfy, with good thigh support.

The Jaguar's cabin is a mixed bag of hard, smooth plastic, and swaths of padded and stitched leather. Felt lining for the glove box and center armrest bin are nice touches, but the overall feeling is one of austerity, especially considering our test car cost almost $50,000.

The controls work well enough, but they aren't the most logical. The 10-inch touch-screen infotainment system is slow and requires multiple steps to perform many functions. The electronic shifter is a step backward in user-friendliness from the rotary shift knob found in other Jaguars, because it requires the driver to press a button with Reverse to Drive shifts; otherwise the shifter leaves drivers in Neutral.
Safety & Driver-Assist Systems
Forward-collision warning, low-speed automatic emergency braking, and lane-keeping assist come standard on all versions of the E-Pace. Front and rear parking sensors also come standard; these are handy in a vehicle with such dismal rear and side visibility. Other advanced safety features, including high-speed automatic emergency braking and blind-spot warning, along with convenience features such as adaptive cruise control, are available.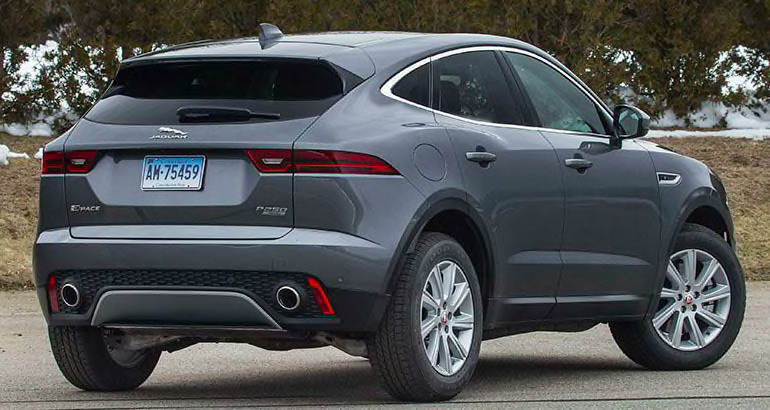 Bottom Line
Based on our initial impressions, the E-Pace is a flawed feline. Sure, it can strut its stuff on a curvy road, but much of the time—especially when you're commuting or running errands in your daily life—the E-Pace's jerky drivetrain and stiff ride make it a bear to live with.

Check back here to see how the E-Pace stacks up against the competition after we put it through the full road-test regimen at the CR Auto Test Center.