When you shop through retailer links on our site, we may earn affiliate commissions. 100% of the fees we collect are used to support our nonprofit mission.
Learn more.
Jaguar has unveiled its all-new I-Pace, a five-passenger all-electric crossover that has an estimated range of 240 miles and should be able to sprint from 0-60 mph in 4.5 seconds. These figures, and its upscale packaging, position the I-Pace as a prime alternative to the Tesla Model 3 and planned Model Y crossover.
The automaker introduced the I-Pace at an event in Austria this week. The vehicle goes on sale in the U.S. later this year.
Using a heavy-duty DC fast charger, the I-Pace can reach an 80 percent charge in 40 minutes, while a full charge from an 240V AC outlet takes a little less than 13 hours, the automaker says.
By comparison, the Tesla Model 3 sedan with an optional long-range battery is advertised as having a 310-mile range—a claim we will check in our testing. The Chevrolet Bolt hatchback delivered a 250-mile range in CR's tests.
The all-wheel-drive I-Pace features a 90-kWh lithium-ion battery with twin electric motors. The battery is mounted beneath the passenger compartment, between the vehicle's axles. One electric motor propels each axle. The result is a low center of gravity and a 50/50 weight distribution. An active air suspension that can respond to road conditions, and drive demands, is standard.
More on Electric Vehicles
Jaguar says the crossover's design aims to maximize interior space, with several interior storage compartments and 51 cubic feet of room for cargo with the rear seats folded down. By comparison, the company's gas-powered E-Pace compact SUV fits 1.7 more cubic feet of cargo. The I-Pace is nearly a foot longer than the E-Pace, but its sleek roofline is about 3 inches lower.
A panoramic glass roof is standard. For upholstery, customers can choose from leatherette, leather, or a fabric made from wool and recycled suede.
The I-Pace has a dual-screen infotainment system, similar to the setup found in the Land Rover Range Rover Velar. When our testers evaluated the Velar earlier this year, we found its screens required too many steps to execute everyday tasks.
However, the I-Pace features physical controls for certain functions, which the Velar does not. The I-Pace also includes gear selector buttons instead of the rotary control found in most other Jaguar models.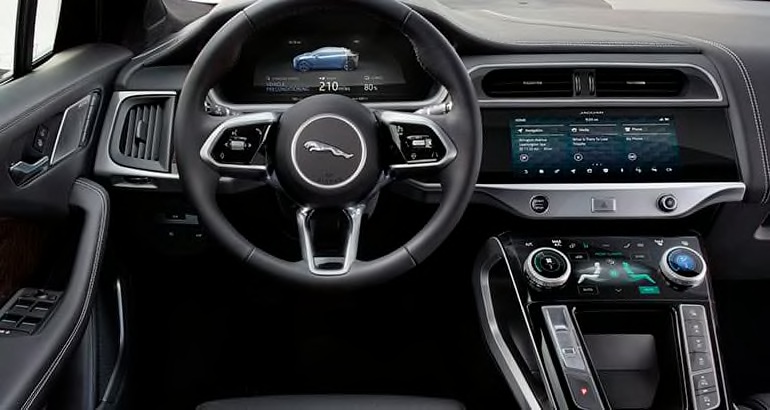 Other features include Amazon Alexa compatibility, so drivers can ask the virtual voice assistant to perform tasks or provide information, like how many miles of range are left or if the doors are locked. With Jaguar's InControl smartphone app, drivers can tell the I-Pace to begin heating or cooling the cabin while it's plugged in to a charging source, to keep climate control from running down the batteries. The I-Pace will also be the first Jaguar to receive over-the-air software updates for both infotainment and vehicle systems, something Tesla does.
Pricing has yet to be released, but Jaguar did say that two I-Paces will cost about as much as a single Tesla Model X P100D—which costs about $140,000. However, the Jaguar will likely compete against Tesla's upcoming compact crossover, the Model Y, which will be based on the Model 3 sedan platform.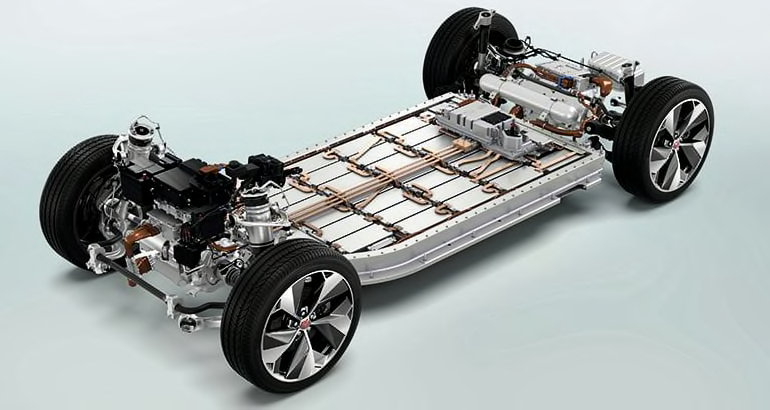 The major advantage Jaguar has is time: The I-Pace is already available for preorder, while Tesla has yet to announce a production schedule for the Model Y.
The I-Pace will be built in Graz, Austria—which is where the E-Pace is assembled.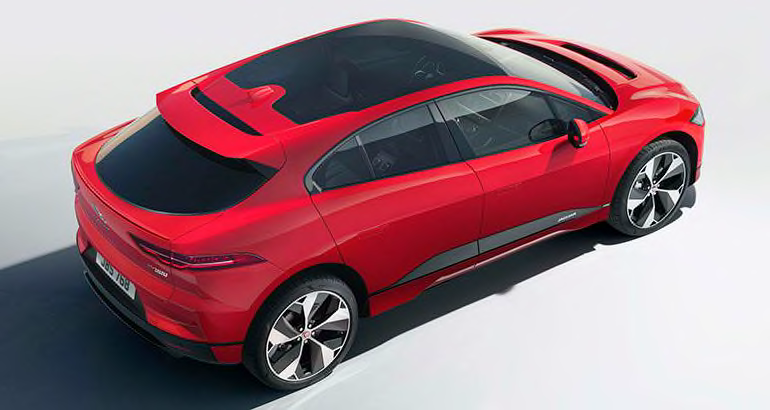 Electric Cars 101
Electric cars are bringing some of the biggest changes the auto industry has seen in years. On the "Consumer 101" TV show, Consumer Reports expert Jake Fisher explains to host Jack Rico why these vehicles might not be as newfangled as you think.