'Talking Cars' Tackles Car Reliability
Our video podcast panelists dish on the most and least reliable brands and models.
This episode of the "Talking Cars with Consumer Reports" video podcast focuses on the results of CR's Annual Auto Reliability Survey. CR subscribers provide us with data on hundreds of thousands of cars each year, enabling us to provide predicted reliability scores for hundreds of vehicles. The goal? To help you, the consumer, make a smarter buying decision.

We started off the show with Anita Lam, CR's associate director of data integration, and Jake Fisher, CR's director of auto testing, explaining how the survey is set up—the types of questions we ask, how many vehicles the survey covered, etc. Host Jon Linkov and the panelists then dove right into the general trends that surfaced this year, such as transmissions with lots of gears showing reliability issues, and the poor marks given to complex infotainment systems that are often riddled with problems.

After that, the conversation moved to the highs and lows from this year's survey. Among the news: Toyota and Lexus once again taking the top two spots among all brands, respectively (although they swapped positions this year); Chrysler's impressive 10-position jump up the standings, in large part to its Pacifica minivan; Mazda's surprising six-spot drop; the poor performance of Cadillac overall; and an analysis of Tesla's performance, including our predicted reliability score for the all-new Model 3.
Read the complete report on car reliability.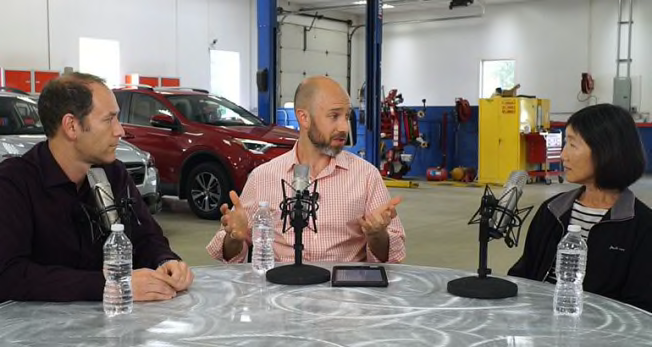 As with other "Talking Cars" episodes, this one is available free through Apple Podcasts. (Subscribe to the audio or video.) You'll also find the video on YouTube.
Share your comments below, and let us know if you need advice about choosing your next car.