Each episode of "Talking Cars With Consumer Reports" generates a ton of great questions from our viewers and listeners, as we see in the YouTube comments. It is a challenge to cover the many great subjects raised, in addition to the other topics.

So for episode 119, we've gone back to the all-question format. This show doesn't cover the latest car in our fleet, an exciting press car we rented, or the latest industry news. Instead, we put together a list of the top questions and answered as many as time would allow.

Without giving too much away, the topics were diverse and generated some great back-and-forth discussion. We explained the virtues of the continuously variable transmission and why some manufacturers use it instead of six-, seven-, and eight-speed automatics.

One viewer asked us whether the Hyundai Elantra Sport would compare with the Audis, BMWs, and Porsches he's owned in the past. (Hint: It's not as clear cut as you think.)

Other viewers asked why we talk about "renting" cars from manufacturers, as well as what we do with our test cars once we're finished putting them through our evaluations.

Plus … Well, you just have to watch the episode to find out what the other questions are.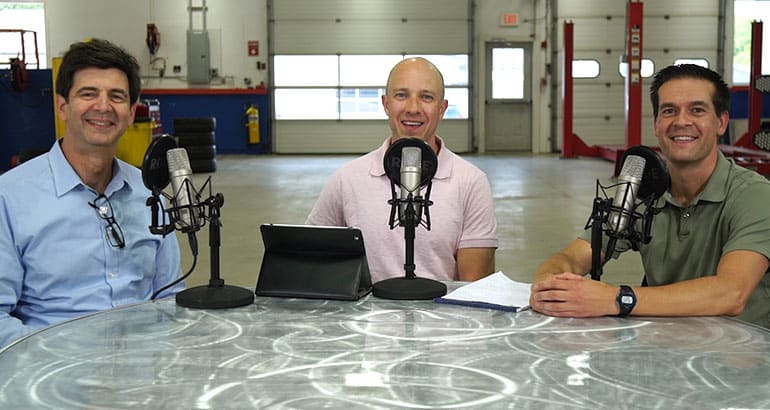 As with earlier "Talking Cars" episodes, this one is available free through Apple Podcasts. (Subscribe to the audio or video.) You'll also find the video on YouTube.
Share your comments below, and let us know whether you need any advice about choosing a car.

Consumer Reports is an independent, non-profit organization dedicated to helping consumers. We make it easy to buy the right product from a variety of retailers. Clicking a retailer link will take you to that retailer's website to shop. When you shop through retailer links on our site, we may earn an affiliate commission – 100% of the fees we collect are used to support our mission.
Learn more.
Our service is unbiased: retailers can't influence placement. All prices are subject to change.