When you shop through retailer links on our site, we may earn affiliate commissions. 100% of the fees we collect are used to support our nonprofit mission.
Learn more.
Cars are not only expensive to purchase, they're expensive to own.
AAA estimates that the total annual cost of owning and operating a car is more than $8,500. While most owners have a monthly budget for car payments, insurance premiums, and fuel, many drivers may underestimate the importance of putting aside funds for the inevitable vehicle repair—unless they don't have the financial means to do so.
According to a new AAA survey, 64 million American car owners would have to borrow money to pay for a repair, the cost of which averages between $500 and $600. And that amount can soar if regular maintenance and services are not heeded. Setting aside a small amount each month can provide a cushion should an out-of-warranty repair be needed. This is especially important if you buy a used car.
"Anticipating your vehicle's needs before problems strike is important," says John Niesen, AAA's managing director of automotive engineering and repair. "While it may seem that skipping maintenance and repairs can save money in the short term, staying on top of car care can save drivers hundreds of dollars in the long run."
In fact, in an earlier survey of AAA repair facilities, it was estimated that drivers can save an average of $100 in repairs per visit simply by properly maintaining their vehicle. But one-third of American drivers don't know where they would take their vehicle for maintenance or repair. AAA stresses the importance of identifying a trusted repair facility before you need one. (See our car repair shop satisfaction ratings.)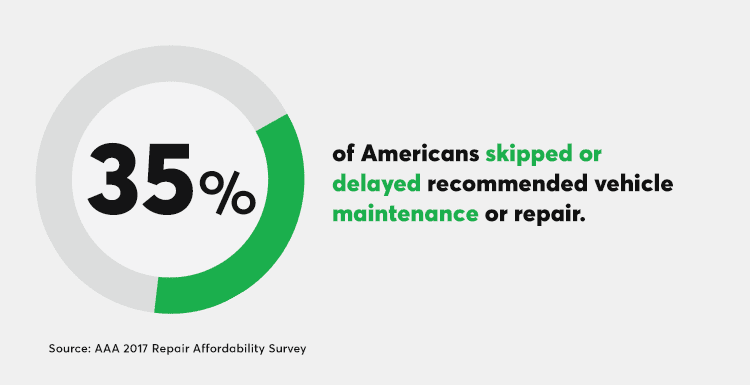 Maintenance Saves Money
In addition to following the automaker's recommended maintenance schedule, it is also important to take a few extra steps on a monthly and annual basis to keep your car on the road.
CR's Auto Test Center chief mechanic John Ibbotson doesn't believe that every service notice that dealerships send out needs to be performed, but the services recommended in the car's manual are essential. "Keeping on top of the prescribed routine maintenance goes a long way toward keeping the health of your car ahead of the game."

Battery failure and flat tires are the most common reason for roadside assistance calls, according to AAA. These risks can be reduced by routine inspections.
Batteries should be checked when they get to three years old and then checked every year. Battery checks are typically free and can be quickly done by your regular mechanic and AAA Battery Service, or aftermarket auto chains such as Autozone, NAPA Auto Parts, and Pep Boys. (See our car battery buying guide and ratings.)

Tire pressure on all four tires and the spare, as well as tread depth, should be checked monthly. Consumer Reports provides a comparative treadwear mileage figure in our Tire Ratings chart, offering projected mileage of all-season and performance all-season car tires. When it is time to replace them, we recommend staying with the size and speed rating of your car's original tires. (See our tire buying guide and ratings.)

Learn about common car repairs and get local price estimates at CR.org/carrepair.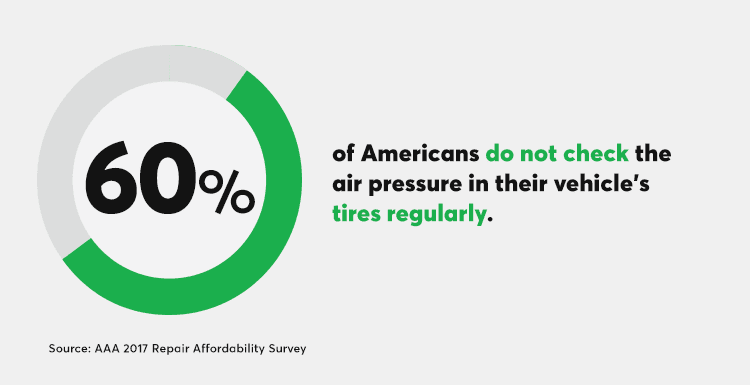 Make Your Car Last
Cars these days can run for 200,000 miles and more. On the 'Consumer 101' TV show, host Jack Rico learns from Consumer Reports' Jen Stockburger what you can do to get the maximum life out of your vehicle.