Driver Monitoring Systems Can Help You Be Safer on the Road
CR supports cars with driver monitoring technology that keeps you focused on the road ahead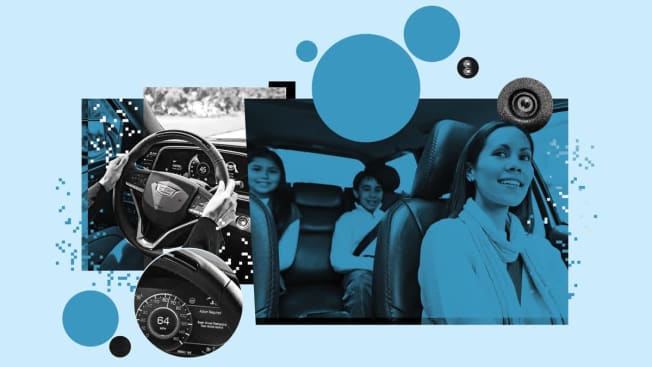 You might enjoy the added convenience of driving assistance systems that can control a car's speed and automatically steer between lane lines. But even though such systems require human supervision, research suggests that drivers are less likely to pay attention when using automation. If something goes wrong and a human isn't ready to take over, it could lead to a crash.
That's why Consumer Reports is now rewarding vehicles that pair a direct driver monitoring system—which uses computers and cameras to monitor driver attentiveness—with driving assistance features that automate steering, braking, and acceleration, such as adaptive cruise control and lane centering. CR and other groups and agencies, such as AAA, the National Transportation Safety Board, and the Insurance Institute for Highway Safety, say driver monitoring can make automation safer.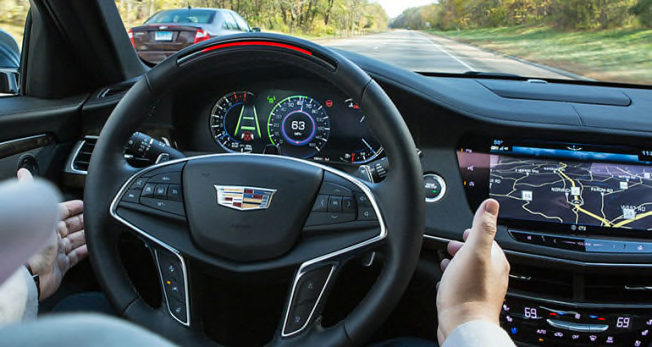 A CR analysis shows that about half of new models can automatically steer, brake, and accelerate. But adding automation fundamentally changes a driver's job, says Charles Green, who was on the team that designed GM's driver monitoring system and now works as a research scientist supporting the MIT AgeLab's Advanced Vehicle Technology consortium. He likens it to the difference between stocking shelves at a grocery store and managing the store. "You can have some kid who stacks the shelves for you, but it's your responsibility to make sure the cans get to the shelves in the right place."
But the consequences of a car's automation failing are far more grave than soup ending up on the wrong shelf, and even the most advanced vehicle automation systems still make mistakes, Green says. "If it didn't require supervision, you wouldn't have to be in the driver seat at all," he tells CR.
Despite this risk, so far only a handful of automakers—including BMW, Ford, GM, Tesla, and Subaru—have added driver monitoring systems to some of their vehicles, although more are on the way. All five of these automakers claim that their systems will detect and prevent driver inattention. But CR's independent tests uncovered some serious flaws and found that some of these systems don't do enough to encourage safe driving. That is why only vehicles with GM's Super Cruise and Ford's BlueCruise performed well enough in our evaluations to qualify for additional points.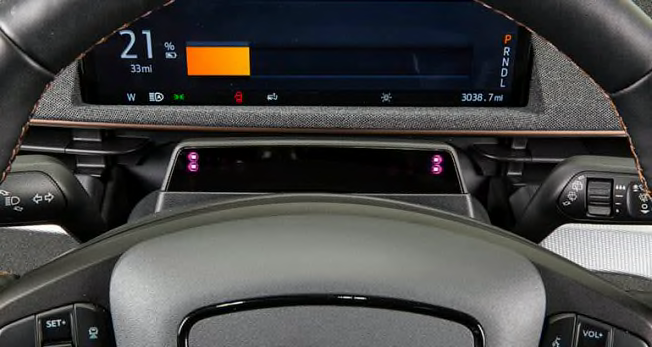 Among automakers that claim their systems can detect driver inattention, CR's tests show that some don't do enough to encourage safe driving. 
Here's what does work.
Alerts you can't ignore: CR supports systems that reliably detect driver inattentiveness and alert the driver to pay attention while vehicle automation is in use, says Kelly Funkhouser, manager for vehicle technology at CR. If the driver ignores the alerts, the system should escalate warnings to rouse the driver. "If the driver still doesn't react, the system should, ideally, bring the car to a stop as safely as possible," she says.
Not just a hand on the wheel: Merely having a hand on the steering wheel shouldn't be enough to prove to the system that the driver is paying attention, as it is with many vehicles. "These systems are asking drivers to pay attention and be ready to take over, so they need a mechanism to ensure the driver is looking at the road, such as infrared cameras that can track head or eye movements," Funkhouser says. It should not be possible to engage active driver assistance if a monitoring camera can't see the driver, she says.
Your info must stay private: Driver monitoring should limit data collection to what is strictly necessary to ensure that a driver's eyes are on the road, says Justin Brookman, CR's director of technology policy, and CR reserves the right to withhold points for inadequate privacy practices. "The best system is closed-loop, with no video being recorded, and no images leaving the car," Brookman says.
BMW, Ford, and GM told CR that their systems do not transmit in-cabin data or video outside the vehicle. Subaru's DriverFocus system uses facial recognition technology, but the automaker says it does not record any information. Tesla's cabin camera can capture video from inside the vehicle and—if the driver chooses—send that footage to Tesla for its use.
Drivers may be more likely to embrace the cameras—which can prevent crashes and save lives—if they can trust them, says William Wallace, manager for safety policy at CR. "Strong privacy protections are non-negotiable," he says. "Automakers need to give drivers certainty that these cameras will only be used for their safety."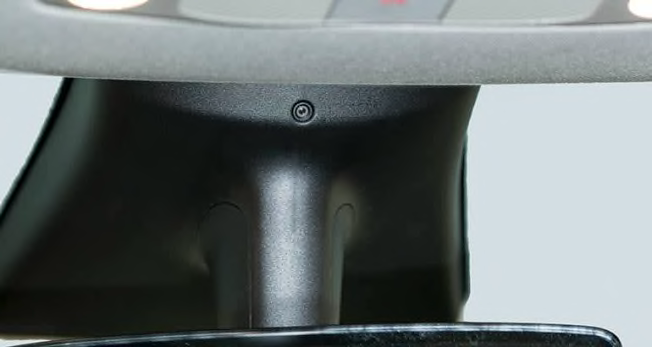 All five of these manufacturers offer driver monitoring systems, but only two of them met our standards for effectiveness. For example, only GM and Ford prevented a driver from using active driving assistance if they stopped looking at the road. Here's how each system performed in our evaluations.
Using BMW's Traffic Jam Assist activates the driver monitoring camera, but the feature works only at speeds below 40 mph. At higher speeds, we could engage adaptive cruise control and lane keeping assist on the BMW X7 we tested with the camera covered or toggled off in a system menu. A BMW spokesperson told CR that its system is designed this way to reinforce that completely hands-free driving is not available at speeds above 40 mph.
We tested Ford's BlueCruise active driver assistance system on a Ford Mach-E GT. The system didn't operate with the camera covered, and warned the driver with audio and visual alerts if the driver closed their eyes or looked away from the road for about 5 seconds. If the driver didn't respond, the vehicle briefly hit its brakes to "jolt" the driver into alertness, and eventually slowed to a stop. BlueCruise also ensures that the driver's hands are on the wheel during complex driving situations.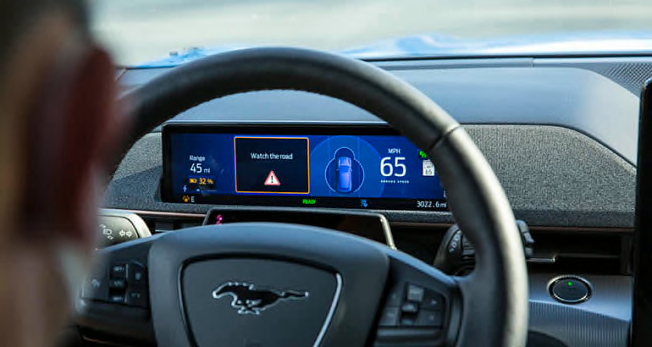 All vehicles equipped with GM's Super Cruise have driver monitoring systems. We performed our tests on a Chevrolet Bolt EUV, a Cadillac CT6, and a Cadillac Escalade, and each delivered multiple warnings to grab an inattentive driver's attention. If the driver still does not react, the system will start to slow down the car on its own, eventually bringing it to a stop. The system won't operate if the camera is covered.
Subaru EyeSight and DriverFocus
We tested Subaru's DriverFocus camera on a Subaru Outback equipped with the company's EyeSight active driver assistance feature. It can detect driver distraction in some scenarios, but it can be completely shut off via the menu, and it is not required to be activated to use a vehicle's driver assistance systems. A Subaru spokesperson told CR that requiring the camera in order to use adaptive cruise control "is something we would not rule out in the future."
On Tesla Model Y and S vehicles with software version 11.0, we found that drivers could use Autopilot while the vehicle's cabin camera was fully covered, which defeats the purpose of driver monitoring. If the camera detected that the driver's eyes were off the road, the vehicle shortened how long a driver could take their hands off the wheel. But as long as the driver's hands remained on the wheel, we saw no warnings whether eyes were on or off the road. Tesla did not respond to our questions.