When you shop through retailer links on our site, we may earn affiliate commissions. 100% of the fees we collect are used to support our nonprofit mission.
Learn more.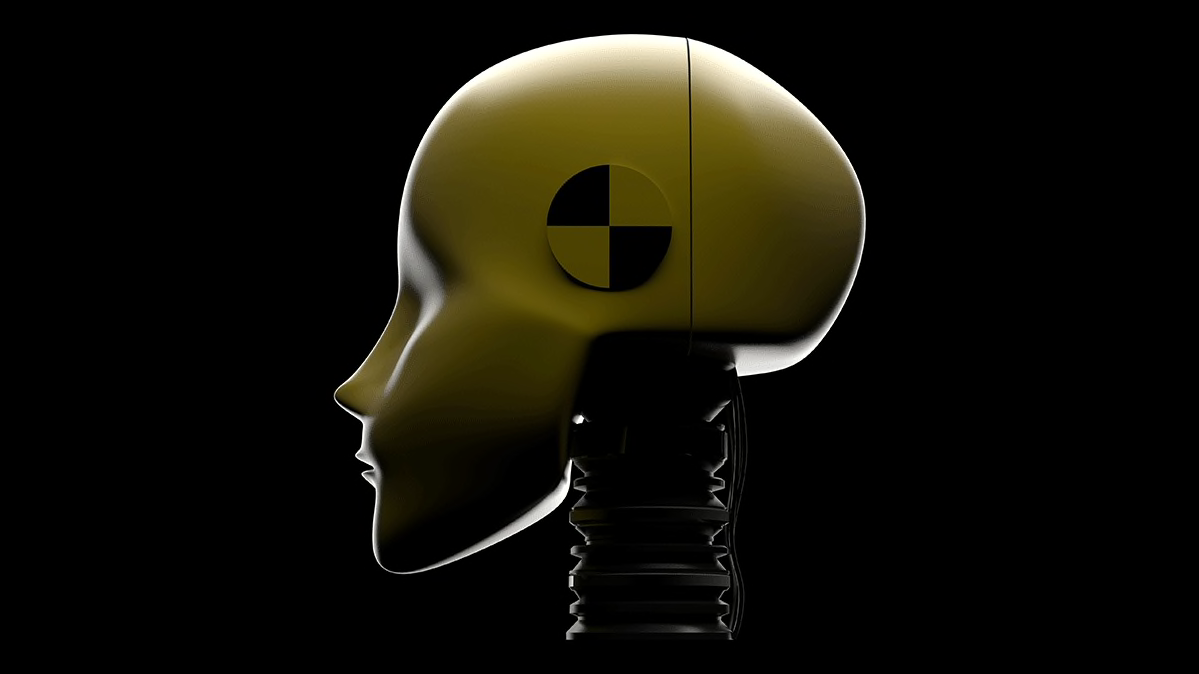 The federal government's plan to overhaul its vehicle crash test program is decades overdue, with the need for a top-to-bottom rethinking of how the program helps consumers consider safety when choosing a vehicle, Consumer Reports and other safety groups say.
The popular five-star safety ratings are too easy to pass, with too many four- and five-star scores, CR and other groups say. Advocates also point out that auto regulators haven't figured out a meaningful way to incorporate rapidly developing crash avoidance technologies, such as automatic emergency braking and blind spot warning, into the test program.
The program needs to be more challenging so that consumers can choose the safest vehicles, says Ethan Douglas, senior policy analyst at Consumer Reports. "The U.S. invented a ratings system back in the 1970s that empowered car buyers with the information they needed to keep their families safe, but today it is woefully out of date."
The National Highway Traffic Safety Administration said this week that it plans to revamp the popular program that automakers often tout in marketing as proof that their vehicles are among the safest. The announcement was short on specifics, however, with some advocates and others pointing out that the agency said much the same thing in 2015, with little follow-up.
NHTSA said this week that "major upgrades" would be offered for public comment next year, including new test procedures, updates to vehicle labeling, better crash test dummies, and ways to improve pedestrian and bicycle safety.
Consumer Reports uses government crash test data to help calculate scores for more than 50 vehicles we test each year. CR looks at the scores for NHTSA's current frontal, side, and rollover crash tests. We also factor in crash test results from the Insurance Institute for Highway Safety, and we give automakers credit for offering proven safety technology as standard features. These are key parts of our evaluation of vehicle safety, which informs a vehicle's Overall Score.
'Lemons From the Peaches'
Jack Gillis, executive director of the Consumer Federation of America, says NHTSA's outdated tests have resulted in "starflation," with most vehicles getting the same ratings.
"This has essentially taken away a consumer's ability to separate the lemons from the peaches—the whole purpose of the program," Gillis says.
A pressing need is for more advanced crash test dummies, Douglas says. The ones used in the federal New Car Assessment Program aren't representative of all people—especially women and children—which makes it very hard for consumers to distinguish which vehicles will protect them best, he says. There are also newer dummies with instruments that can better measure the risk of injury than the dummies that NHTSA currently uses, he says.
In 2015, NHTSA promised separate ratings for crash avoidance technologies and pedestrian safety, as well as new tests and higher-tech crash dummies. But getting changes to NCAP through NHTSA's approval process can take too long, says CR's Douglas. That's because NHTSA seeks input from the industry and is careful to avoid legal challenges. That keeps the agency from reacting more quickly to changing technology, compared with the IIHS or similar programs in other countries. NCAP needs to be dynamic so that it's informing consumers of the latest safety technologies. Otherwise, it's doomed to be perpetually out of date, Douglas says.
Currently NHTSA performs a frontal 35 mph crash test, two side-impact tests, and a rollover-resistance test. The agency also notes whether a model comes with automatic emergency braking, electronic stability control and lane departure warning. It doesn't offer an overall score on crash avoidance, and it doesn't rate pedestrian detection.
International Crash Testing
Advocates for Highway and Auto Safety, a Washington watchdog group backed by consumer organizations and the insurance industry, released a report Thursday outlining improvements it would like to see for NHTSA's ratings to mark the 40th anniversary of the first NCAP ratings. The report details 14 tests conducted by Euro NCAP that aren't done in the U.S., including a 40 mph crash into a deformable barrier meant to simulate another vehicle, sled tests to evaluate seating structures, whiplash tests, child seat evaluations, and ways to measure how vehicles injure pedestrians and bicyclists.
U.S. NCAP was such a success in its early years that the concept spread all over the world, says David Ward, president and CEO of the Global New Car Assessment Programme. The global program is run by a London-based organization that promotes consumer safety testing worldwide, sparking safety innovations in countries from Australia to India to Brazil, Ward says.
The international programs started decades after the one in the U.S., but most are now conducting tougher tests, Ward says. In India, crash tests are designed to measure risks to pedestrians, something the U.S. program doesn't cover. Record numbers of pedestrians are being killed in the U.S. A preliminary count by the Governors Highway Safety Association projects that there were 6,277 pedestrian fatalities in 2018, a 4 percent increase from 2017 and a 52 percent increase from 2009.
"NCAPs should always promote the best available technologies," Ward says.
Safety Sells
U.S. automakers plan to work with NHTSA when the proposals to upgrade the NCAP are unveiled next year, the Alliance of Automobile Manufacturers—the largest U.S. car industry trade group—said in a statement. Updating the program could provide consumers meaningful information on advanced safety technologies, the group said. A modernized ratings program could speed up adoption of breakthroughs such as automated and connected vehicles, according to a statement from the Association of Global Automakers, which represents Toyota, Honda, Nissan, and seven other companies.
Joan Claybrook, a consumer advocate who ran NHTSA from 1977 to 1981 and implemented the first crash test ratings, said the program was revolutionary in its early years because consumers embraced the data and compared vehicles, proving to automakers that safety actually does sell. (From 1982 to 2006, Claybrook also served on the board of Consumers Union, as CR's publisher was then known.)
Once automakers improved designs and started scoring well on the tests, they went from trying to kill the program to embracing five-star ratings in ads, Claybrook said at a Thursday press conference.
"This program is a shell of its former self," she said.