When you shop through retailer links on our site, we may earn affiliate commissions. 100% of the fees we collect are used to support our nonprofit mission.
Learn more.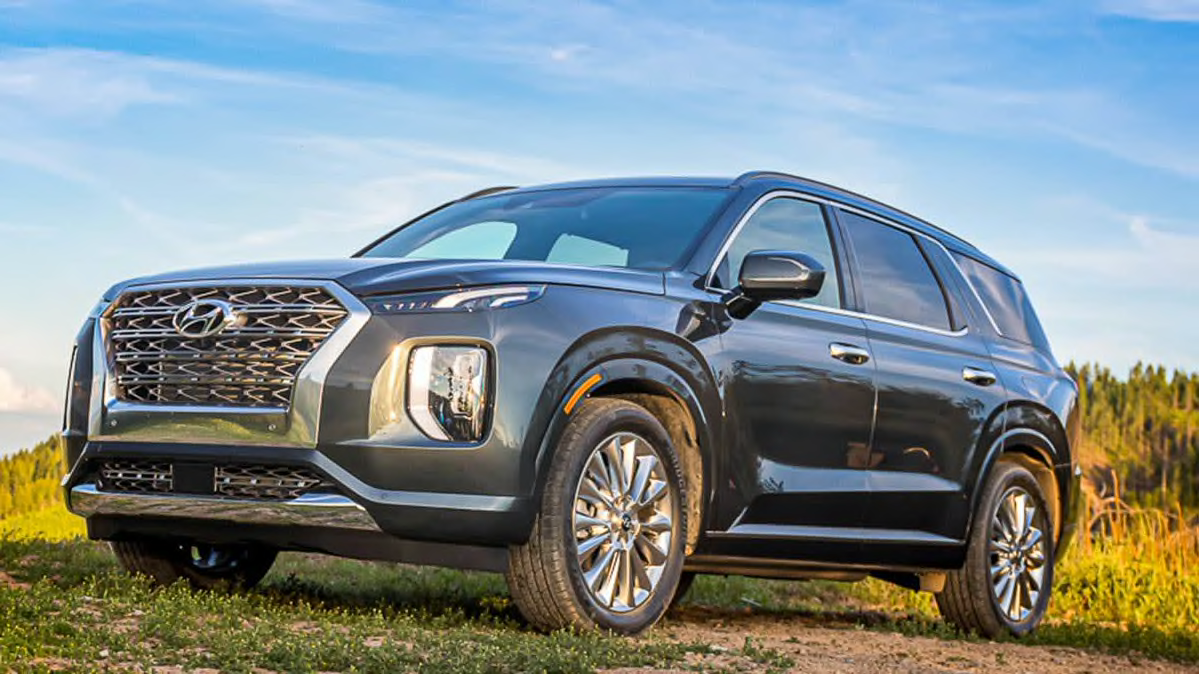 Hyundai will make a child-monitoring system standard on most new vehicles by 2022 to prevent kids from being left behind in hot cars, the automaker announced Wednesday, National Heatstroke Prevention Day.
The safety feature, called the Rear Occupant Alert (ROA) door-logic system, is meant to remind parents to check for children or pets in the back seat before they walk away from the car. The number of kids killed in hot cars reached a record level in 2018 in the U.S.
In testing Hyundai's systems last year, CR's experts applauded Hyundai's two-step approach to the issue of children being unknowingly left behind in hot cars.
The first system employs a door-logic approach that creates a reminder warning that appears in the instrument cluster. If a rear door is opened and closed and the car is turned on, the driver will get a visual and audible rear-seat reminder alert when the car is turned off and the driver begins to exit the vehicle. (This is similar to the rear-seat reminder systems we've evaluated from General Motors and Nissan.) This approach worked well in our testing.
In its second, more-advanced approach, Hyundai uses an ultrasonic motion sensor in the ceiling behind the rear seat. Our experts believe that's a notch above what other automakers are offering, based on our evaluations, though the system has its limitations.
The 2019 Santa Fe has the motion sensor available as an option. Now for 2020, two Hyundai models—the Santa Fe and Palisade SUVs—have door-logic ROA as standard equipment, and both have the motion sensor available as an option. Coming later this year, the redesigned 2020 Sonata sedan will feature standard door-logic ROA. The automaker said that it will also make a motion-sensor system available on more models in the future, but did not provide any more details.
"Heatstroke in vehicles is preventable and we are doing our part to prevent this," said Mike O'Brien, vice president of Hyundai Motor America, in a statement. "We have great systems that use both door logic memory and motion sensors to help prevent children and pets from being forgotten in the car, but it also helps in case children accidentally lock themselves in."
The recently introduced Kia Telluride also has the two-step system. A spokesman for the automaker told CR that it's studying the application of ROA in other Kia vehicles and plans to offer the system in future models. He added, "No system is failsafe. Kia recommends owners always physically check the rear seat before exiting the vehicle, whether or not the vehicle is equipped with the ROA system." Hyundai and Kia are based in South Korea, and they are run as separate business units. The brands share a corporate parent, and their cars often share parts, design, and engineering.
Nissan has been rolling out its Rear Door Alert, a system that monitors when the rear door is opened and closed before and after the vehicle is in motion. The RDA feature is standard on the Nissan Altima, Armada, LEAF, Murano, Maxima, Pathfinder, Rogue, Rogue Sport (2019.5), and four-door Titan, starting with the 2019 model year. It is available on the Versa for 2020. Further, Nissan has announced that this system will be available on all its four-door trucks, sedans, and SUVs by 2022.
Another automaker, Honda, says it will voluntarily provide a standard Rear Seat Reminder system on most new Acura and Honda automobiles sold in the U.S. by the end of calendar year 2022. Some new models will begin to carry this feature in 2020, a spokesperson said in a statement, but the automaker did not specify which models those would be.
Here's how the ultrasonic system works: If the vehicle is locked and the ultrasonic sensor detects movement in the rear seat, the horn will honk on and off for approximately 25 seconds. If the alert is not disabled by unlocking the vehicle and opening the rear door, and the sensor detects movement again, the horn will sound for another 25 seconds. This sequence will be performed up to eight times. After the eighth time, the alert will not sound again.
The system also can be configured to send a text message or an email to the owner via Hyundai's Blue Link telematics when the motion sensing alert is triggered. (Subscription is free for the first three years.)
The ultrasonic sensor wasn't always reliable in our testing, though, according to Emily Thomas, Ph.D., an automotive safety engineer at Consumer Reports' Auto Test Center.
"The movements need to be large and constant to set it off, possibly larger than most infants would make. It also might not detect a pet on the floor unless the animal got up and started moving around the rear cabin."
Hyundai officials told CR at the time that the sensor's limitations prevent it from detecting slight movements, such as the rise and fall of the chest when breathing.
In its statement, the automaker praised "the National Highway Traffic Safety Administration, Congress, Consumer Reports, and the automotive industry for working together to make rear seat reminder systems standard features on new vehicles in the future. Making these systems standard equipment will help prevent child deaths from heatstroke in vehicles."
CR's Thomas agreed. "2018 had the highest number of kids dying in hot cars since 1998," Thomas said. "It's encouraging to see an automaker expand the use of technology that has such large implications for saving children's lives. This is exactly the kind of response we want to see from the auto industry, and that's why we support the Hot Cars Act of 2019 to put heatstroke-prevention technology into every new production vehicle as quickly as possible."
The Hot Cars Act of 2019—already introduced into both houses of Congress and under committee consideration—would require that all new passenger cars come equipped with a system to remind drivers to check for rear-seat passengers. CR thinks that these heatstroke-prevention systems should have visual and audible warnings to be most effective.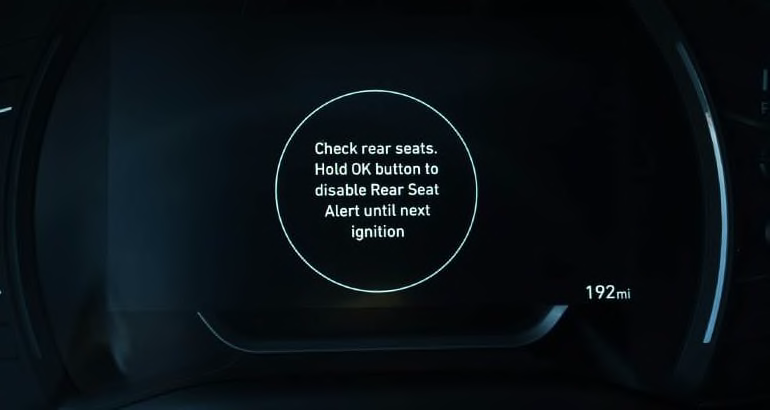 What You Can Do
The first step to preventing these hot-car tragedies is for parents and caregivers to understand that human memory is faulty and that these memory failures can happen to anyone. The key to avoiding such incidents is to use strategies aimed at overcoming memory lapses.
Some strategies from the CR car seat team include:
Create safeguards. One idea is to create a mutual child safety agreement, such as Ray Ray's Pledge (named after a child who died in hot car in 2011), when parents promise to notify child-care providers if their child is going to be late or absent. In return, the child-care providers pledge to notify parents if children do not arrive at their usual drop-off time.
Set reminders on your phone. This can remind you to check with your spouse or partner to make sure he or she has dropped the child off.
Use visual reminders. Place the child's diaper bag, jacket, or hat in the front passenger seat.
Force yourself to go to the backseat. Keep your backpack, lunch box, briefcase, or something else you may need there every day.
Never leave a child unattended. Vehicles can quickly heat up to potentially fatal levels even on mild-temperature days. So leaving a child in a vehicle is a no-no for any length of time, regardless of the outside temperature.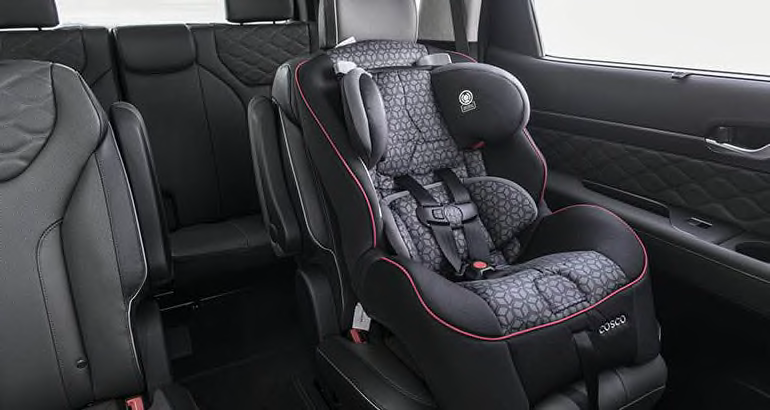 Keeping Kids Safe From Hot Cars
Just how hot can the inside of a car get? On the "Consumer 101" TV show, Consumer Reports expert Emily Thomas, Ph.D., shows host Jack Rico how rapidly interior temperatures can rise—and what you can do to protect your kids.