IIHS Names Safest Cars, SUVs, and Trucks for 2022
A bumper crop of vehicles got the highest Top Safety Pick+ award, but the organization's rating criteria are becoming more stringent next year The Insurance Institute for Highway Safety released its annual list of cars with top scores in crash tests and other safety evaluations, and there are plenty of new vehicles for consumers to choose from.
For the 2022 model year, a total of 101 models qualify for a Top Safety Pick or Top Safety Pick+ award, up from 90 models in 2021. Many of the newly qualified models were recently redesigned, and some—such as the Kia Carnival minivan and Hyundai Santa Cruz pickup truck—are entirely new. Hyundai, Kia, and Genesis, which share a corporate parent, lead the way with 21 total awards combined. The Volkswagen Group's Volkswagen and Audi brands get 11 awards, and Volvo gets 10.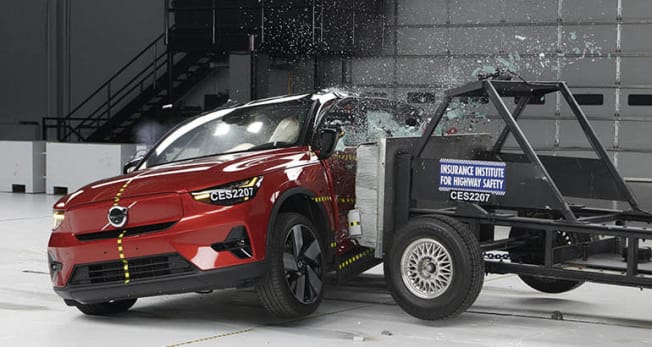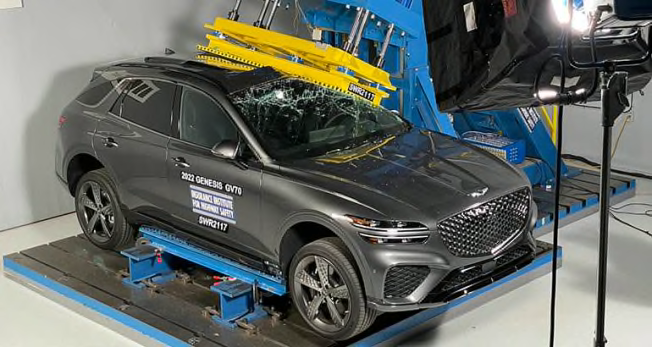 Qualifications Increase to be a Top Safety Pick
Starting next year, it'll get even tougher to qualify for an award because vehicles will have to score well in two new tests that reflect the latest real-world dangers to motorists and other road users. It's by design that the tests get tougher and tougher, according to IIHS President David Harkey.
"A key reason vehicles have continued to get safer over the more than 25 years since the [IIHS] began our ratings program is that we have never shied away from raising the bar," Harkey said in a written statement. "The high number of Top Safety Pick+ winners shows that it's time to push for additional changes."
Wallace agrees. "By making standards more demanding over time, IIHS and Consumer Reports push automakers to continually improve vehicle safety, and we give well-deserved accolades to those that step up," he says. "It's a tried-and-true way to move the marketplace."
For 2023, vehicles will need to earn a top Good score in a tougher side-impact test to be a Top Safety Pick+, and at least an Acceptable score to be a Top Safety Pick. In the IIHS' first round of testing, only one vehicle out of 20 small SUVs earned this score. The new test is designed to replicate a higher-speed impact with a larger vehicle, such as a modern SUV or pickup, both of which are more common on American roads. It uses a crash sled that weighs 880 pounds more than the current one, and strikes at 37 mph, a notable increase from 31 mph.
The other test evaluates the nighttime performance of automatic emergency braking (AEB) systems with pedestrian detection. While the vast majority of new vehicles have AEB systems that are designed to automatically brake for pedestrians, tests—including by the IIHS—show that they can have trouble detecting moving pedestrians at night, when 73 percent of crashes involving pedestrians take place. For 2023, vehicles will need to earn an Advanced or Superior rating to qualify as a Top Safety Pick+.
"We've seen many more cars in recent years come standard with city-speed AEB and pedestrian detection systems, and that's great news for safety," Wallace says. "Now we'll have stronger, independent testing to make sure these systems are effective in more challenging scenarios—and that they continue to improve over time."
2022 IIHS Top Safety Pick+ List
Size Class
Models
Small Cars
Honda Civic hatchback, sedan
Honda Insight
Mazda 3 hatchback, sedan
Subaru Crosstrek Hybrid
Midsized Cars
Honda Accord
Kia K5
Nissan Altima
Nissan Maxima
Subaru Legacy
Subaru Outback
Toyota Camry
Midsized Luxury Cars
Acura TLX
Lexus ES 350
Lexus IS
Tesla Model 3
Volvo S60
Volvo S60 Recharge
Volvo V60 Cross Country
Large Cars
Kia Stinger
Large Luxury Cars
Audi A6
Audi A6 Allroad
Audi A7
Genesis G70 built after June 2021
Genesis G80
Genesis G90
Mercedes-Benz E-Class with optional front crash prevention
Small SUVs
Chevrolet Trailblazer
Ford Bronco Sport
Hyundai Tucson
Mazda CX-5
Mazda CX-30
Mitsubishi Outlander built after June 2021
Nissan Rogue
Volvo C40 Recharge
Volvo XC40
Volvo XC40 Recharge
Midsized SUVs
Ford Explorer
Hyundai Palisade
Hyundai Santa Fe built after July 2021
Mazda CX-9
Nissan Murano
Subaru Ascent
Toyota Highlander
Volkswagen ID.4
Midsized luxury SUVs
Acura MDX
Acura RDX
Audi Q5
Audi Q5 Sportback
Cadillac XT6
Genesis GV70
Genesis GV80
Hyundai Nexo
Mercedes-Benz GLE-Class with optional front crash prevention
Tesla Model Y
Volvo XC60
Volvo XC60 Recharge
Volvo XC90
Volvo XC90 Recharge
Large SUVs
Audi E-Tron
Audi E-Tron Sportback
Minivans
Chrysler Pacifica
Honda Odyssey
Toyota Sienna