When you shop through retailer links on our site, we may earn affiliate commissions. 100% of the fees we collect are used to support our nonprofit mission.
Learn more.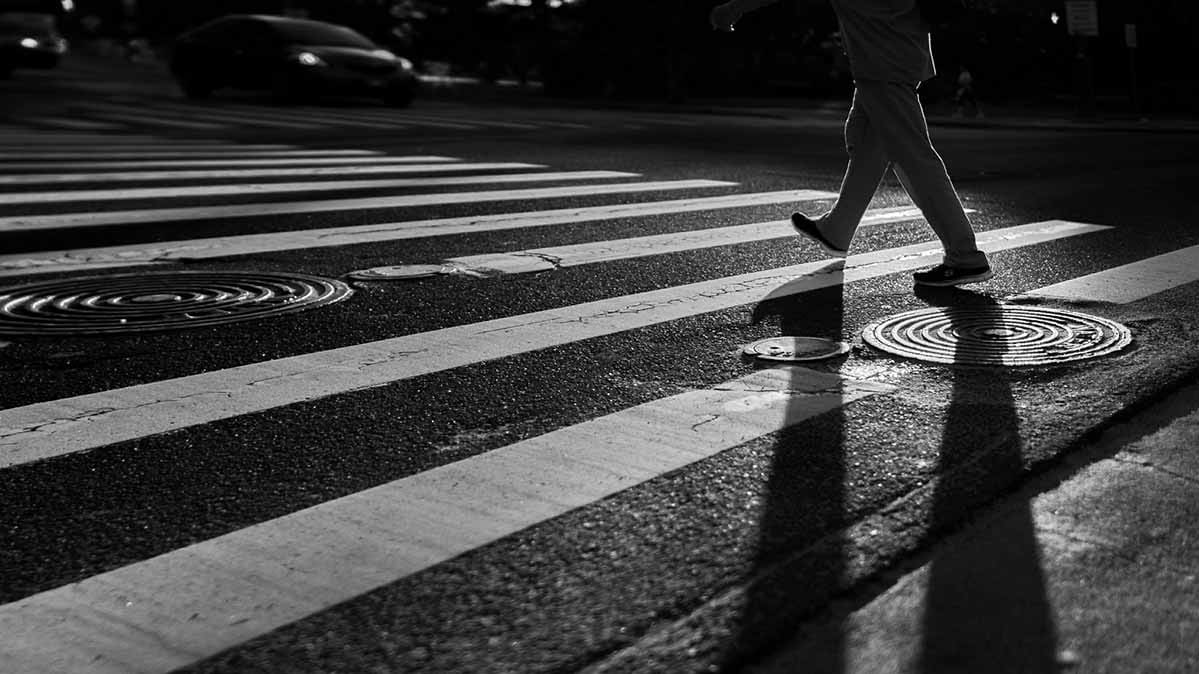 Responding to an alarming rise in pedestrian traffic deaths, a federal watchdog agency investigated U.S. crash data and concluded in a recent report that safety regulators have failed to take strong enough action to try and save lives.
In its review, the nonpartisan Government Accountability Office found that the rise in popularity of SUVs, high speed, and older vehicles on the road were three major factors involved in crashes that killed pedestrians. The GAO pointed out in its report that many of these factors had not been adequately addressed by the National Highway Traffic Safety Administration, the federal regulator for automotive safety standards.
"Everyone is a pedestrian at some point. As this study makes clear, pedestrians on our roads today are at greater risk than they were a decade ago, and SUVs, speed, and vehicles that lack advanced safety technology are a big reason why," says William Wallace, manager of safety policy at Consumer Reports.
MORE ON PEDESTRIAN SAFETY
It might not be surprising that speed and SUVs (which are taller and heavier than most cars) have been implicated in higher pedestrian deaths. But the GAO report points out that regulatory efforts to address these issues—especially when compared with efforts by some other countries—have been anemic. For example, the agency recommends that NHTSA decide whether to include pedestrian safety tests as a part of its five-star safety rating program, similar to what regulators have done in Europe and Japan. The agency also recommends that NHTSA do a better job of collecting detailed data on the types and severity of pedestrian injuries.
"It's long past time for NHTSA to treat the rise in pedestrian deaths as a crisis demanding strong and urgent action," Wallace says. "People need NHTSA to lay out what it's going to do and when."
NHTSA told CR that upcoming changes to the five-star safety rating program may take pedestrian safety into account. "NHTSA is aware of GAO's report and will take its recommendations under consideration," a spokesman for the agency said.
Overall, pedestrian fatalities increased 43 percent between 2008 and 2018. But the GAO examination found that pedestrian fatalities rose by a higher percentage within specific kinds of crashes, including:
• When an SUV was involved. Fatalities increased 68 percent for crashes when an SUV hit a person, compared with smaller increases for light trucks and passenger cars. SUV sales have eclipsed those of passenger cars in recent years.
• When the driver was traveling more than 30 mph. NHTSA estimates that 5 percent of pedestrians will die when struck by a vehicle traveling at 20 miles per hour or less, but that fatality rates increase to 40 percent for vehicles traveling at 30 mph and 80 percent for vehicles traveling at 40 mph.
• When the vehicle involved was 11 years old or older. The GAO theorizes that newer vehicles may be more likely to have safety features that can reduce pedestrian fatalities, such as automatic emergency braking (AEB) with pedestrian detection.
After interviews with automakers and safety advocates, the GAO also cited AEB with pedestrian detection and better vehicle design as examples of how to save lives.
Cars that have AEB with pedestrian detection can identify a person who is unseen by the driver, then issue an alarm. If the driver fails to react quickly enough, the car can brake to avoid the person or at least reduce the severity of injuries by slowing down the car before impact.
Vehicle design also plays a part. For example, automakers told the GAO that current U.S. bumper standards prevent them from selling vehicles with softer bumpers that could better protect pedestrians—bumpers that are already available in Europe. In addition, automakers told GAO that in the absence of regulation, they are reluctant to make changes to designs that might not meet future federal pedestrian safety standards.
According to the GAO, about 47 percent of 2019 vehicle models had either standard or optional AEB with pedestrian detection along with crash mitigation design features, such as softer hoods. At the same time, 24 percent of vehicle models offered neither.
Consumer Reports believes that all cars should come standard with AEB, pedestrian detection, forward collision warning (FCW), and blind spot warning (BSW).
NHTSA first proposed adding pedestrian safety testing in 2015 and plans to propose upgrades to its testing program this year, but it has yet to announce details. Similar crash-test programs in Europe and Japan already include assessments of pedestrian safety, as do independent rating agencies.
For example, the Insurance Institute for Highway Safety includes automatic emergency braking (AEB) systems with pedestrian detection in its ratings, and CR gives credit to a vehicle's Overall Score if its city-speed AEB system includes pedestrian detection.
"While road design, visibility, and a driver's state of awareness all contribute to the frequency of crashes with pedestrians, this study speaks specifically to which variables may influence whether or not the crash is a fatal one," says Jen Stockburger, director of operations at CR's Auto Test Center. "It also highlights how the increased availability of technologies can help counter the increases."
Taking pedestrians into account in testing protocols already has led to safety improvements in other countries, says the GAO report, which was requested by Sen. Tom Carper (D-Del.).
Most automakers that were interviewed by the GAO for its report said that new pedestrian safety tests in Europe and Japan were a "major factor" in their decisions to add additional safety equipment to new vehicles.
"There are many examples of how testing new technologies not only leads to improvements in those systems, but when they're included in scores and ratings it can also increase their availability," Stockburger says.