When you shop through retailer links on our site, we may earn affiliate commissions. 100% of the fees we collect are used to support our nonprofit mission.
Learn more.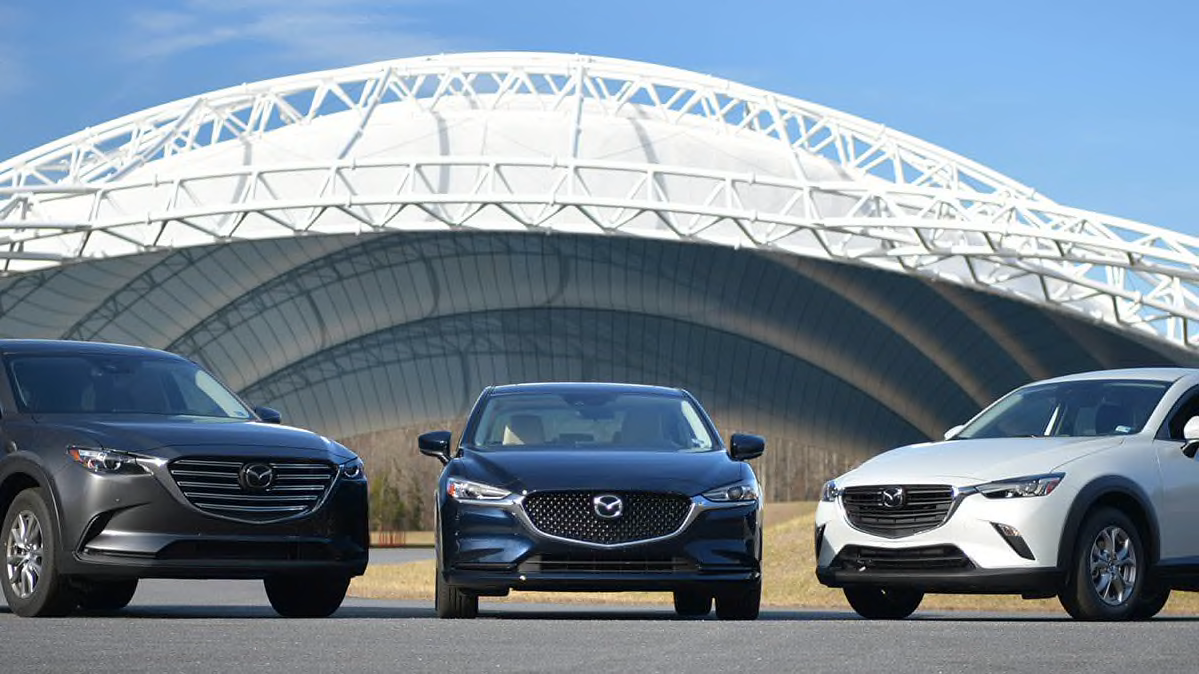 The Insurance Institute for Highway Safety (IIHS) has released its annual list of cars that get top scores across its many safety tests. For the first time, this year's list pays special attention to passenger safety, nighttime visibility, and pedestrian protection in addition to traditional crash tests.
"There is a strong emphasis this year on crash avoidance features," says Joe Young, media relations director at IIHS. For example, to qualify for a Top Safety Pick or Top Safety Pick Plus award, a vehicle's headlights must be rated Good or Acceptable across all trim levels and packages, and it must offer front crash prevention systems that score well in the agency's tests of vehicle-to-vehicle and vehicle-to-pedestrian crash prevention.
"Although we only introduced the pedestrian crash prevention ratings program about a year ago, we decided to emphasize it for this year's awards in order to encourage automakers to quickly equip vehicles with the potentially life-saving technology," Young says. This change comes on the heels of increasing pedestrian deaths. There were 53 percent more pedestrians killed in 2018 than in 2009.

MORE ON Car and Driving SAFETY
The agency's crash test criteria have also gotten tougher. In addition to all the other requirements, vehicles must now also get a top Good rating in the passenger-side small overlap crash test—which replicates a crash between the front corner of a vehicle and another vehicle, tree, or utility pole—in order to get a Top Safety Pick award.
"IIHS has done a great job of asking for a bit more from vehicles year over year to qualify for their top awards," says Jennifer Stockburger, director of operations at CR's auto test center. "Ultimately those improvements mean better outcomes for people both in and out of vehicles on the road."
According to Young, toughening standards can encourage automakers to make structural and design changes so new models do a better job protecting occupants. "Automakers have all but mastered the moderate overlap, side, head restraint and roof strength tests, but there's still room for improvement in the driver-side and passenger-side small overlap tests for some models," he says.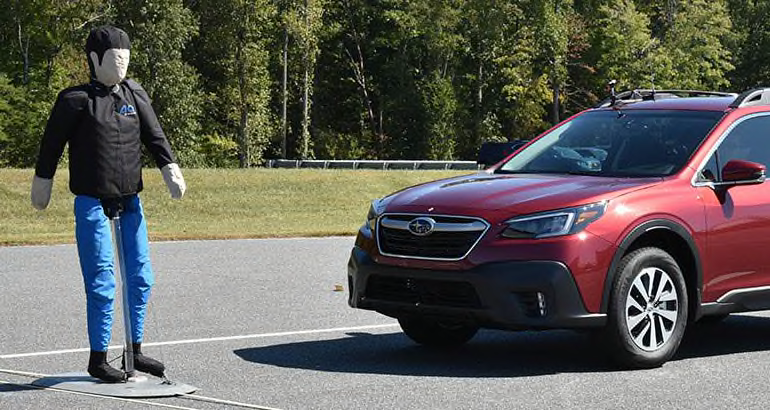 Currently, 66 percent of 2020 models earn a Good rating from IIHS in the driver-side small overlap test, but only 46 percent earn a Good rating in the passenger-side test. "We expect these numbers to continue to rise as automakers redesign or update vehicles," Young says. Already, the Ford Escape rose from a Poor rating on the passenger-side small overlap test in 2019 to a Good rating in 2020 after a major redesign.
Consumer Reports uses IIHS' ratings as part of the safety component for our Overall Score, which also factors in road-test performance, reliability, and owner satisfaction.
"We believe so strongly in the results of the IIHS' crash tests that we reduce Overall Scores for vehicles that don't perform well," Stockburger says.
Among the 219 models tested by IIHS, which is funded by the insurance industry, 64 vehicles were rated Top Safety Pick and 23 qualify for a Top Safety Pick Plus. An additional 36 vehicles scored Good in crashworthiness but did not meet pedestrian protection or headlight safety criteria.
Safety standouts include Mazda, which has the most Top Safety Pick Plus awards, and Hyundai, which has the most award winners overall. No vehicles from Fiat, Chrysler, Dodge, or Mitsubishi earned either award. BMW, Ford, Lincoln, and Volvo did not win any Top Safety Pick Plus awards.
See the full list on the IIHS website.