When you shop through retailer links on our site, we may earn affiliate commissions. 100% of the fees we collect are used to support our nonprofit mission.
Learn more.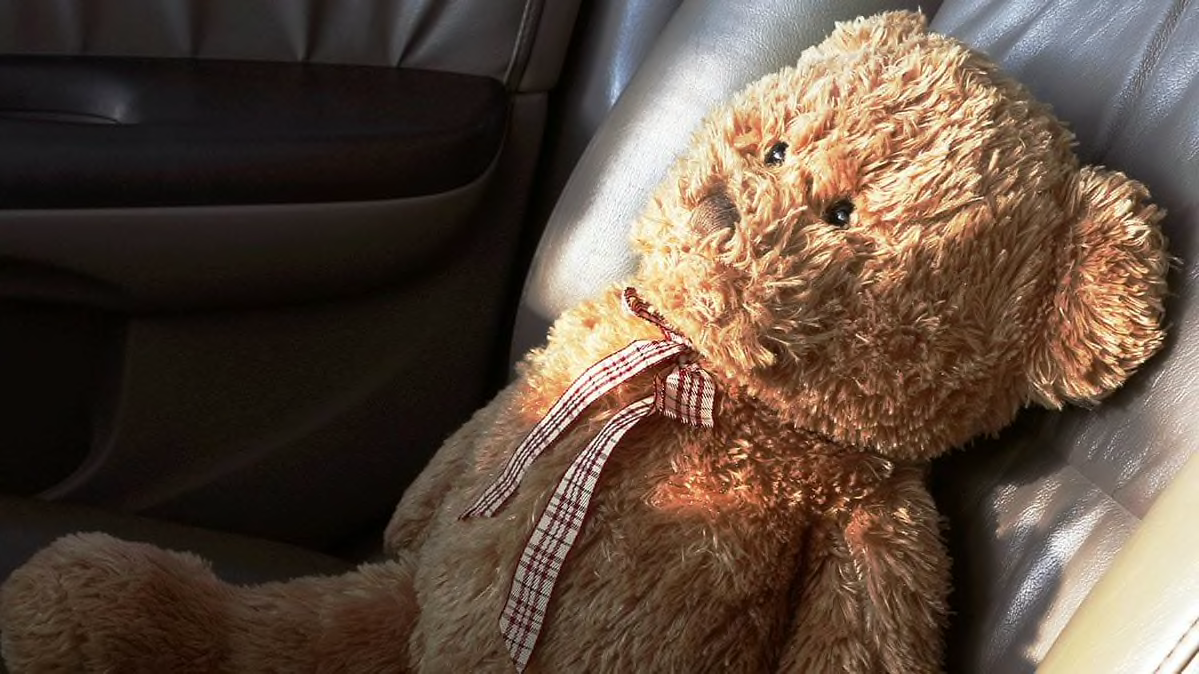 Forty children have died in hot cars so far this year, the third straight year it's reached that awful mark, according to noheatstroke.org, an organization that closely monitors these incidents.
CR analyzed the details surrounding those fatalities, as well as the deaths of 53 kids in 2018. The victims have been as young as 1 month old and as old as a 13-year-old special-needs child.
They've died all over the country, either knowingly or unknowingly left behind by family members or caregivers. And they've died in all four seasons.
What are the common factors among these deaths, and what can the details tell us about who is at risk?
By far, the biggest factor is parents and caregivers who unknowingly leave a child behind in a car. Of the cases reported in 2018 and 2019, 44 (where circumstances are known) involve someone unknowingly leaving a child behind. The reasons for that include everything from a disrupted routine—a very common explanation—to family members thinking someone else had brought the baby inside at the end of a trip.
In 11 of these cases, not all of the details surrounding the incident are known.
There are other findings from the data, as of Sept. 9:
69 of the victims were 2 years old or younger.

The average age of the victims was 23 months old.

The recorded high temperatures on the days when these events occurred ranged from 69 degrees to 108 degrees.

They happened in 27 states, from as far south as Florida to as far north as Montana.

Texas led all states with 10 deaths, followed by Florida with nine and South Carolina with eight.

In 75 cases, it was a parent, grandparent, or another family member who was responsible for the incident; daycare workers were involved in three cases.
For those who say they'd never leave their child in a car, be aware: It happens to all types of people.
According to the website kidsandcars.org, caregivers involved in these incidents come from many walks of life. They include teachers, dentists, social workers, law enforcement, nurses, clergymen, military officers, and even a rocket scientist. These tragic cases can happen to anyone, regardless of their education or socioeconomic status.
One expert who has studied the role of memory in tragedies such as these has found that the stresses parents face in everyday life can make these memory lapses more likely. It's not a negligence problem, it's a memory problem, says David Diamond, Ph.D., a professor of psychology at the University of South Florida.
Because of that, parents rarely plan for the risk that they might forget their children in a car. And that limits the likelihood that parents will proactively ensure that their child isn't left behind.
That's why Consumer Reports believes that automakers should create integrated features that remind drivers to check for—or alert them to the presence of—children in the backseat, and get the technology into as many models as they can, as soon as they can, says Emily Thomas, Ph.D., an automotive safety engineer at Consumer Reports' Auto Test Center. Aftermarket products can fall short because they still depend on parents recognizing the risk and taking some sort of preventative action, she says.
Consumer Reports has called on lawmakers in Congress to support the Hot Cars Act of 2019, bipartisan legislation recently introduced in both the House and Senate that would require all new passenger vehicles in the U.S. to come with standard equipment designed to help prevent child deaths from heatstroke suffered in motor vehicles.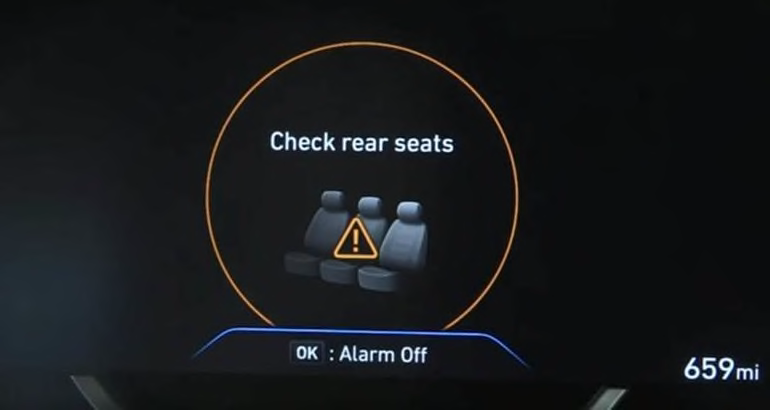 Amber Rollins, director at kidsandcars.org, a group that tracks these incidents, agrees.
"We feel very strongly that education and awareness are not enough to stop hot car deaths. Children will continue to die until we have technology in vehicles that can detect the presence of a child," she said in an email to Consumer Reports.
"The only thing more devastating than the number of children dying, is knowing that there are technological solutions readily available that could save their lives and that they aren't being included in all vehicles," Rollins said. "It's almost too much to comprehend."
Some automakers already have such integrated systems installed on some models. General Motors, Hyundai, Kia, and Nissan all have features that use "door logic" to determine whether the rear doors have been opened, and will remind drivers to check the rear when they turn off the engine. In addition, some Hyundai and Kia models also have a system that uses an ultrasonic motion sensor in the ceiling behind the rear seat. It's meant to determine whether there's a child moving in the rear seat.
And earlier this month, two auto industry trade groups announced that their members would include a rear-seat reminder system in virtually all new vehicles by the 2025 model year. The groups represent large automakers, such as Ford, General Motors, and Toyota, and most of the car companies that sell vehicles in the U.S. The agreement says that, at a minimum, drivers would get audible and visual reminder alerts after the vehicle is turned off. However, the agreement does not specify what technology should be used, or performance standards that the automakers must reach.
Safety advocates say they welcome the move, but say it does not go far enough, particularly to protect children who gain access to a hot car on their own.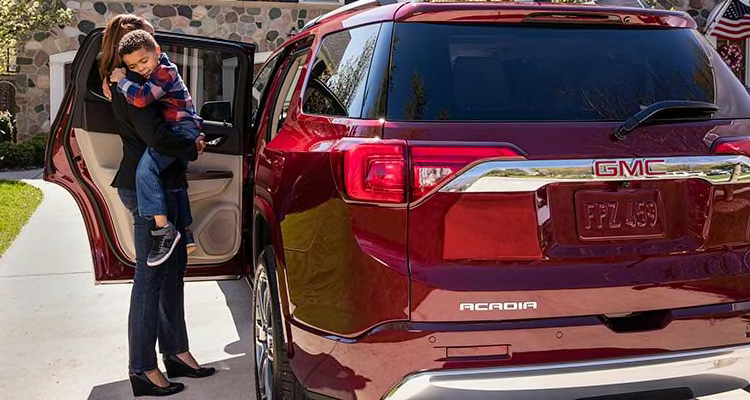 Kids Climbing Into Cars
Most of these tragic incidents involve parents or caregivers who knowingly or unknowingly leave children behind in a car. But one common thread in 15 of these cases was that the victims were children who had gained access to a car and had climbed in on their own. In most cases, the child slipped out of the notice of the parents while the parent was asleep, caring for other children, or attending to other household needs. And the child was not always found in a family vehicle. In some cases, the children were found in cars parked in the neighboring area.
These children were almost all older than the average age of the kids who are left behind. The youngest who gained access to a vehicle was 21 months, but the oldest was 5 years old. Some of these children were reported missing by their parent or caregiver and search parties were issued, but unfortunately the children were not found in time to prevent these tragic consequences.
"It's incredibly important to teach children that pools and cars are not safe play areas and that they should never be in them without an adult," says CR's Thomas. The American Academy of Pediatrics recommends that if your child is missing, immediately check the pool or car first.
Other ways to avoid kids climbing into a car:
Always make sure that your vehicle is locked when at home, even if you don't have children, Thomas says. Neighboring children could still gain access to your vehicle and become trapped inside.
Parents, caregivers, and babysitters should always keep car keys tucked out of reach from children.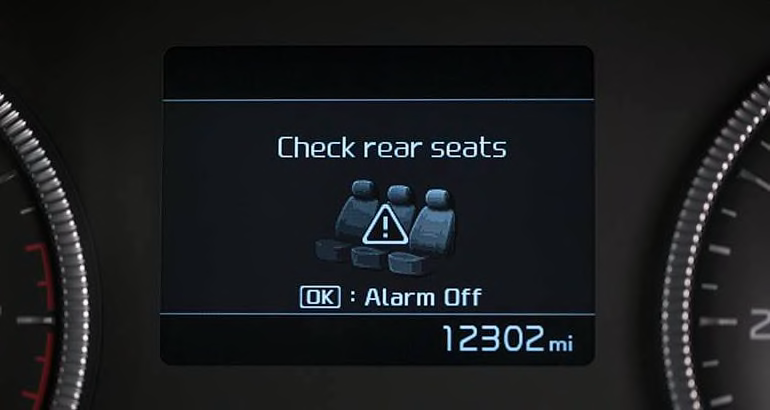 Tips to Prevent Hot-Car Tragedies
Never leave a child unattended in a vehicle, not even for a minute. It's dangerous, and it is against the law in many states.

If you see a child unattended in a vehicle, do something. Call 911 and remove the child from the vehicle. Cases have occurred where witnesses later reported seeing a child alone in a car but did not act.

Set up cell-phone reminders for yourself to be sure you've gotten the children safely to their destination.

Check the car to make sure that all occupants leave the vehicle or are carried out when unloading. If you lock the door with your key, rather than with your remote, it would force that one last look in the car before leaving it.

To serve as a reminder, keep a stuffed animal on the front passenger seat when carrying a child in the backseat.

Place something in the backseat that you'd need every time you get out, such as your purse, briefcase, or cell phone.

Have a plan that your childcare provider will call you if your child does not show up.
Keeping Kids Safe From Hot Cars
Just how hot can the inside of a car get? On the "Consumer 101" TV show, Consumer Reports expert Emily Thomas, Ph.D., shows host Jack Rico how rapidly interior temperatures can rise—and what you can do to protect your kids.