When you shop through retailer links on our site, we may earn affiliate commissions. 100% of the fees we collect are used to support our nonprofit mission.
Learn more.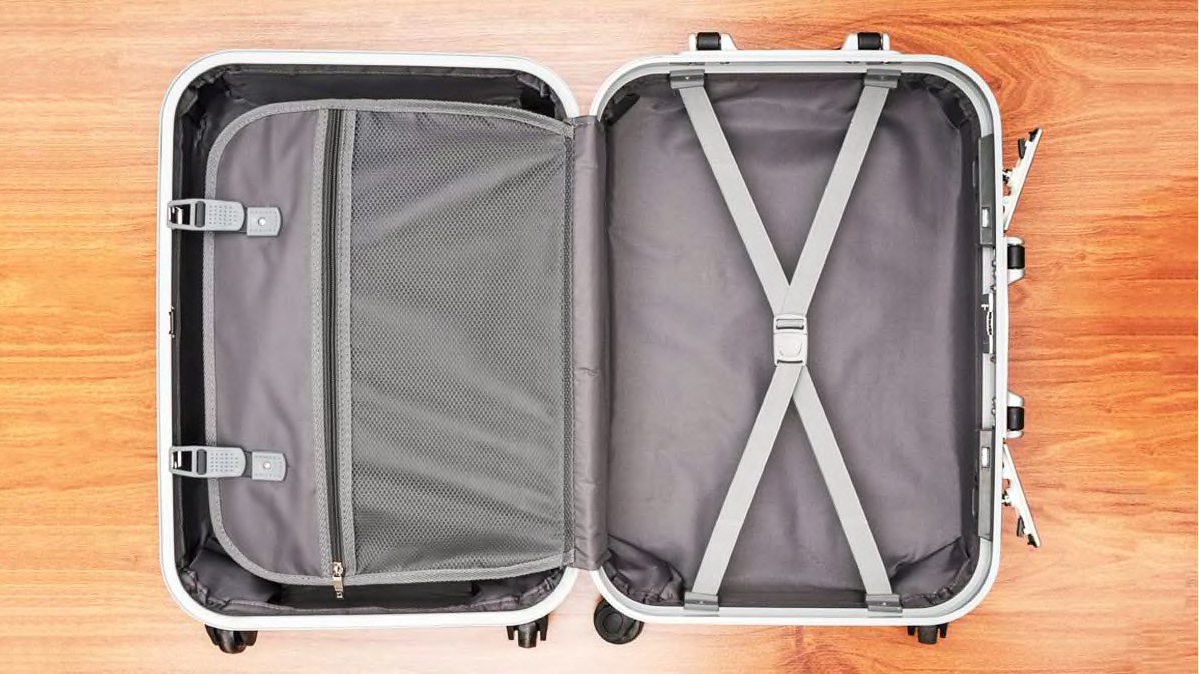 If you'll be traveling by plane this holiday season, there's a chance you'll be taking carry-on luggage with you. The downside of a carry-on, though, is that it needs to be small, and the space you'll be able to fill is even smaller.
That might not be a problem for an overnight or weekend trip, but for longer jaunts you'll be clamoring for every available inch.
When shopping for luggage, things get tricky when trying to figure out how much packing space you'll have inside. Many of the manufacturers of the best luggage brands don't disclose the interior volume, and looks can be deceiving.
Even though different carry-on bags can be the same size on the outside—the limit is 22 inches high by 14 inches wide by 9 inches deep for domestic flights on American, Delta, and United—their usable space inside can be very different depending on how it's configured.
So how do you measure the packing capacity? The best way is to inspect the bag for certain telltale space-maximizers, says Anne McAlpin, author of "Pack It Up: The Essential Guide to Smart Travel."
In a recent Consumer Reports' survey of its members, more than half of the 33,452 people who flew in the past year said they used carry-on luggage on some or all of their trips. That's a whole lot of people taking carry-on bags with them.
If you want the most interior space possible for packing, look for these attributes:
Squared edges. You'll get more space if the bag has squared edges. Interior volume is sacrificed if it comes with curved corners, says McAlpin.
No protrusions. An exterior protruding pouch reduces total packing space. Compartments accessible from the outside should be configured as inline pockets, not pouches that protrude.
Two wheels instead of four. The wheels on a two-wheeler are partly recessed, yielding more overall volume to the bag rather than the wheels, says McAlpin. A four-wheeled spinner has less interior space because the externally mounted wheels steal valuable real estate within the bag's interior.
No wheels. If interior space is really important to you, forgo wheels. They contribute to the overall dimensions of the bag and thus reduce potential packing space. Of course, you'll have to carry your bag.
Externally mounted handle. Most handles are mounted internally. But if you want to harness every square inch of packing space, external is the way to go, says McAlpin. The only major brand of luggage that we know of that has an externally mounted handle is Briggs & Riley.
Bottom line: Not every carry-on bag has the same packing capacity. Being savvy about a bag's interior may get you a little more space the next time you travel.
How to Pack a Suitcase
The best start to a stress-free vacation is knowing what to pack and how to pack it. On the "Consumer 101" TV show, Consumer Reports expert Octavio Blanco explains how a perfectly packed bag can save you money.