When you shop through retailer links on our site, we may earn affiliate commissions. 100% of the fees we collect are used to support our nonprofit mission.
Learn more.
Main theme: This week's episode celebrates the 200th episode of Talking Cars, and it was filmed in front of a live audience in Brooklyn, N.Y.
We gathered most of the regular Talking Cars panelists for a look back on the journey of our Consumer Reports video podcast from the original episode in March 2013. Over the past six years, nearly 10 million people (2.8 million downloads and 7.4 million YouTube views) have tuned in to our show.
We also shared our personal journeys of how we each got to Consumer Reports. We then explored the past, present, and future of vehicles, and shared what excites us the most and what makes us the most anxious about where cars are headed.

The live audience asked questions, including:
The evolution of car testing.
Concerns about complicated infotainment systems and how to best utilize voice controls.
The availability of hybrid vehicles in the U.S.
The benefits of cooled seats.
How to get the best behind-the-wheel experience for young drivers.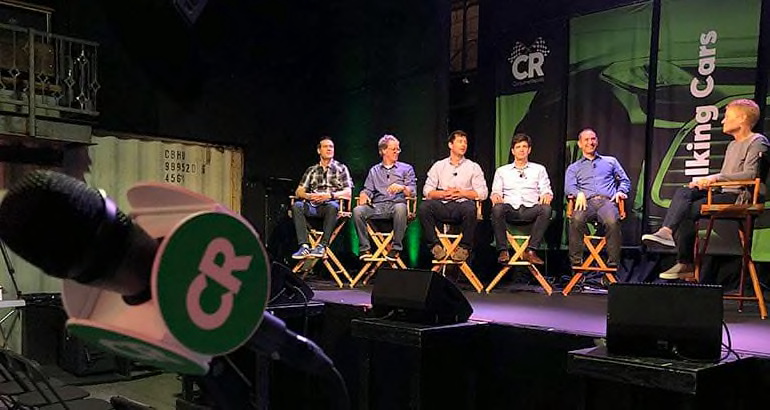 Talking Cars Milestone Episodes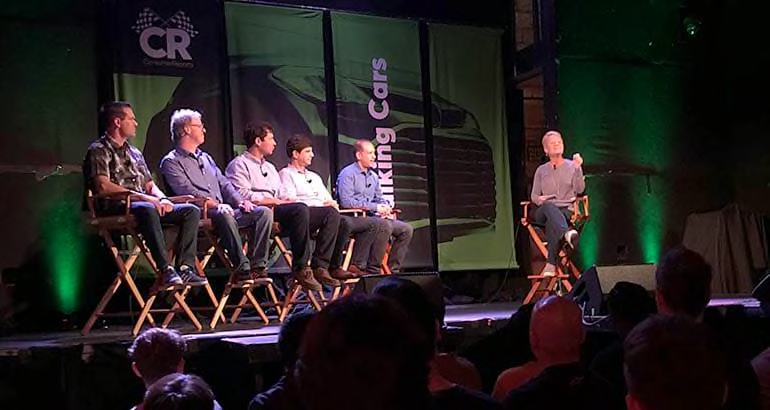 As with other "Talking Cars" episodes, this one is available free through Apple Podcasts. (Subscribe to the audio or video.) You'll also find the audio on Spotify and video on YouTube.
• 2019 New York Auto Show, episode 199
• Toyota Corolla, Speed Limits, episode 198
• Mazda3, Ford Escape, Toyota Yaris, episode 197
• Kia Telluride, European Safety, episode 196
• Electric Crossovers From Fisker and Tesla, episode 195
Have a Question?
We'd love to include it in a future show. Click here to upload your video questions to our Dropbox folder. Please send high-definition (1920x1080) MP4 video files with high-quality audio. Or send an iMessage question to our TalkingCars@icloud.com account.