Talking Cars 247: Your Favorite Automotive Podcast Goes Remote
Coronavirus car-cleaning tips, Toyota Highlander test results, and audience questions
Main theme: The podcast has a different look this week because our panelists have switched to remote locations in light of the coronavirus outbreak. Along those lines, this week we tell you why it's important to be diligent about disinfecting your car's interior surfaces, and we give tips on how to accomplish this without damaging the materials.
Driven this week: 2020 Toyota Highlander
Audience questions:
Why do American automakers continue to have such poor reliability compared with Japanese manufacturers?

Can driving a car in its Sport or Dynamic driving mode all the time affect the transmission's reliability? And can using these modes make the car less safe?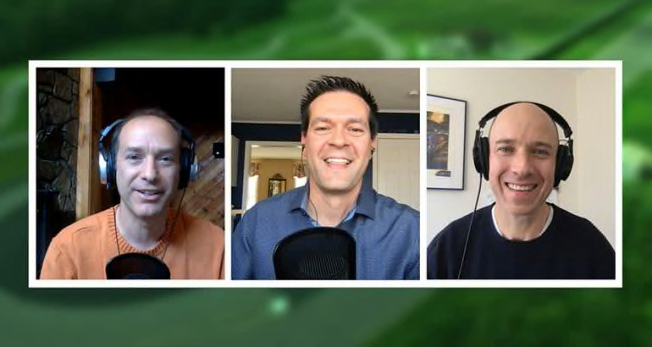 As with other "Talking Cars" episodes, this one is available free through Apple Podcasts. (Subscribe to the audio or video.) You'll also find the audio on Spotify (log-in required) and video on YouTube.
• EVs, Tires, Car Seats, and More, episode 246
• Coronavirus and Auto Shows, VW Atlas Cross Sport, episode 245
• Mazda MX-5 Miata and Mailbag, episode 244
• 10 Top Picks, episode 243
• Mercedes-Benz GLB, episode 242

We'd love to include it in a future show. Upload your video questions to our Dropbox folder. Please send high-definition (1920x1080) MP4 video files with high-quality audio. Or send an iMessage question to our TalkingCars@icloud.com account.