Talking Cars 303: Driving the 2021 Genesis GV80
We voice our pet peeves regarding driving comfort
Main theme: We discuss our final test results of the 2021 Genesis GV80. A highly anticipated SUV entry from Genesis with an upscale feel, does it go toe-to-toe with popular competitors like the Audi Q7 and BMW X5? And are the driving dynamics satisfying enough to outweigh some rather confusing controls?
We also talk about our insights regarding driving comfort, including our personal pet peeves, what we look for to help alleviate them, and how to achieve the highest levels of comfort for yourself.

Audience Questions
• Are there vehicles that are rated as being safer for women?
• Is there a greater risk of driving an electric vehicle through some standing water?
• Does buying used or leasing make more sense for a medical student?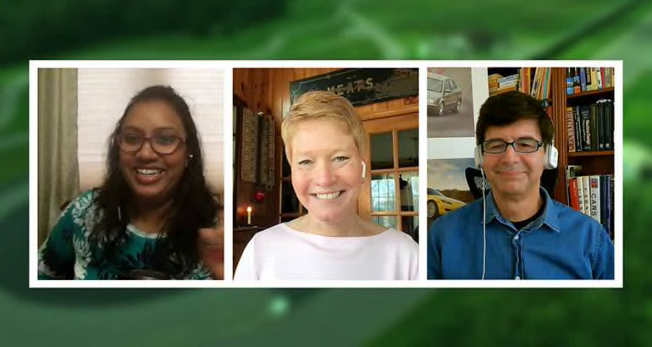 We'd love to include it in a future show. Upload your video questions to our Dropbox folder. Please send high-definition (1920x1080) MP4 video files with high-quality audio. Or send an iMessage question to our TalkingCars@icloud.com account.