Talking Cars 310: We Answer Your Questions
Our audience members ask us about oil overfills, buying an EV in 2022, and modifying an SUV
Main theme: It's another all-questions episode! This week, we field questions about motor oil, whether an owner should be worried about the engine in a plug-in hybrid that isn't used often, and which car colors are safest.
Why did Volvo change the oil specification in my Volvo XC60?
Will there be any negative consequences to raising the suspension and putting bigger wheels and tires on my Toyota Highlander Hybrid?
How can I get my child safety seat secure, and is it possible to make the harnesses too tight?
What should I do if I get my car back from service and the mechanics overfilled the oil?

Should I wait until 2022 to buy an electric vehicle instead of buying one this year?

Is there any evidence that some car colors are more or less safe than others?

Since my daily commute in my plug-in hybrid is totally on electric power, does it pose any problems for my engine if I don't use it that often?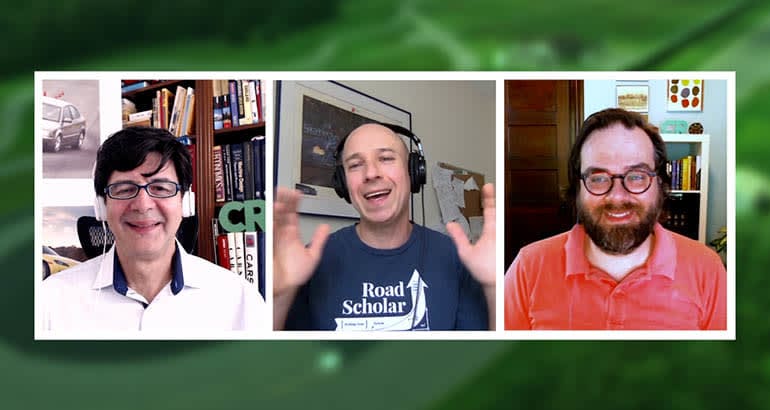 As with other "Talking Cars" episodes, this one is available free through Apple Podcasts. (Subscribe to the audio or video.) You'll also find the audio on Spotify (log-in required) and video on YouTube.