Why Your New Car May Not Have Everything You Want
Ongoing supply chain issues are causing automakers to drop some features and trim levels. Here's what consumers can do. Buying a new car? If you're looking for something specific, it might take months to find it—and even then, the options you want might just not be available. Some new cars on dealer lots may be missing the features you might expect, or don't have options that have been advertised.
Blame the shortage of parts and price increases for raw materials, which has hit the auto industry hard. Manufacturers like Ford, GM, and BMW are reportedly cutting features, delaying production, and even raising prices in response.
Consumers, meanwhile, are left waiting for cars they've already ordered, or driving home vehicles that may be missing features they wanted.
"There are problems right now within the industry related to a variety of parts and components," says Stephanie Brinley, a principal analyst at IHS Markit.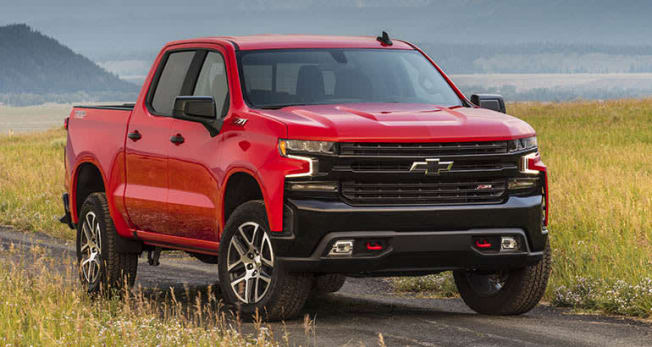 In today's environment, buying a car isn't always as simple as picking something off the lot and negotiating a price lower than what's on the window sticker. 
Even if they can find a car, buyers may be surprised to find that they can't get the set of features they want. Faced with a limited supply of chips, automakers are prioritizing the most popular trim levels when choosing what to build, says Carla Bailo, President and CEO of the Center for Automotive Research (CAR). "It's definitely based on the models that the consumers are demanding right now," she says. As a result, if you want a specific set of options, you might not be able to get it.
If buyers have a car on order, they might end up facing a longer wait than expected. Throughout the process, they should stay in contact with a dealer and be prepared to ask for a refund if they decide the wait isn't worth it, or if they find out the new car they ordered isn't coming with a feature they thought it would.
When you place an order, make sure it specifically lists the options that are important to you, says Daniel Blinn, managing attorney at Consumer Law Group, a law firm in Connecticut that handles consumer issues. That way, if the car you ordered shows up without the features you ordered—like what reportedly happened to some Tesla buyers last year, whose Model 3 and Model Y vehicles arrived without a passenger–side lumbar support they'd been promised—you aren't stuck with it. 
"If the vehicle does not conform to the description in the contract, the consumer has the right to reject the vehicle and obtain a refund," Blinn says.
Unless their order contract says otherwise, a buyer should also be able to get a refund if the vehicle they ordered has been delayed.
"Dealerships are likely to tell a consumer that they can apply the deposit to another vehicle. But consumers would have a right to a refund under these circumstances," he says.
If you're still interested in the vehicle despite delays, ask the dealer if there's anything they can do to make the wait less painful, whether it's a discount or complimentary extras, says Jake Fisher, senior director of CR's auto test center. "If you paid for one thing, but you're getting something less, that is a negotiating opportunity," he says.
For instance, when the new Ford Bronco was delayed due to issues with its roof supplier, some reservation holders reported that they were offered extras like free access to an off-road driving school and money towards vehicle accessories.
In some cases, a consumer will decide that it's worth it to have the car even if a feature is missing, says Fisher. "If they're taking off something that's not important to you, don't not get your car because of that."
If you need a car right away, Fisher says, it pays to be flexible. "If a car doesn't come with navigation anymore, maybe you can access navigation through Android Auto or Apple CarPlay, and maybe you could save some money," he says. Some features that went missing can be added after a vehicle is sold, but others—including the fuel-saving cylinder deactivation technology that some GM trucks didn't get—cannot.
Bailo says the worst examples of automakers leaving out options—such as cars that sold in cold climates without heated seats—have largely subsided. And new technology makes it easier for dealerships to track down specific cars and help consumers find exactly what they want, Brinley tells CR.
But even if you can find what you want, that doesn't mean you'll pay what you want. Gabe Shenhar, associate director of the auto test program at CR, says that deals on new cars are harder to find, with manufacturers taking away incentives and rebates. He oversees all of CR's test car purchases and has also confirmed that some dealerships are tacking on up to $5,000  above the manufacturer's suggested resale price, or MSRP. Indeed, even our experienced buyers—some of whom have negotiated the prices on hundreds of cars—have been unable to avoid paying a few thousand dollars in so-called "market adjustments" when buying certain popular cars for our vehicle test program.
"You may have to go to multiple dealers to find one that won't mark up a price," Shenhar says. "And some popular cars, such as the Kia Telluride, are very difficult to find without significant markup."
Shenhar says that consumers should also watch out for add-ons that dealers try to sell after the purchase price is agreed on, such as VIN etching and nitrogen-filled tires. These extras are often priced well above their cost in order to bring in more profit for dealerships. If you're not interested in them, Shenhar says you should decline them.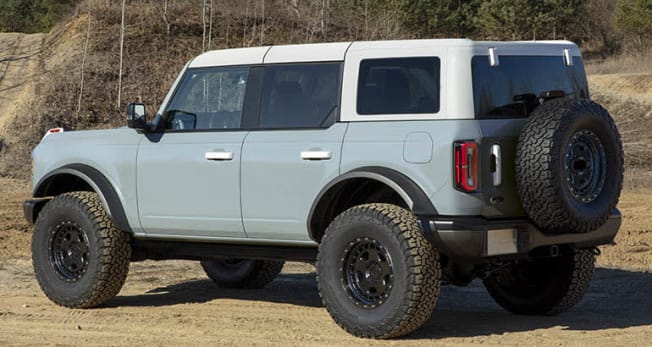 Supply chains that originally shut down in the early days of the COVID-19 pandemic continue to be battered by new challenges, including extreme weather, shipping disasters, and new waves of the disease, says Asif Anwar, director of the global automotive practice at the consulting firm Strategy Analytics. "This was combined with the broader challenges around COVID-19, including increased raw material costs, as well as transportation and logistical backlogs," he tells CR. 
In addition, says Bailo, a rising global demand for semiconductors has put automakers in competition with manufacturers of other consumer goods, from televisions to tablets. "A lot of people were thinking it was just temporary," she says. "It's here to stay, and that demand has not waned."
Anwar expects some of that pressure to ease as automakers start entering into new relationships with semiconductor suppliers that will better guarantee them access to these much-needed chips.
Most of the analysts CR spoke with say they expect supply to start improving by 2023, with prices falling accordingly. That means car buyers who aren't in urgent need of a new vehicle might want to hold off a few months or even a year before making a purchase.
If you're not in a hurry, it may pay to wait for a new car, Fisher says. That might mean planning ahead for repairs on your existing vehicle. "It may be worth it to put some money into the car you have in order to avoid buying a new one," he says.
But don't expect used car prices to keep rising, says Bailo. Eventually, the supply of new vehicles will increase, and prices will fall on new cars. "Then you're going to have a plethora of used vehicles," she says. "Prices will come down."
While the shortages will eventually ease, car buyers may be facing a "new normal" when it comes to how they buy a car, says Sam Abuelsamid, an analyst at Guidehouse Insights, which tracks the automotive industry. 
Traditionally, American consumers tend to shop for cars the way they shop for groceries: Off the shelf. But instead of going to a dealership and driving home in a car that's already in stock, they now may be encouraged to place an order or reservation, and wait for it to arrive. 
Automakers are encouraging this shift, particularly when it comes to EVs, says Abuelsamid. And consumers may already notice that they are being encouraged to "reserve" a spot to purchase a new model.
"They want dealers to stock less and focus more on processing specific customer orders," he tells CR. "This way, production and sales can be kept more closely aligned and there is less need for discounting products that aren't selling." Although customers will benefit from getting the exact car that they want, he says there will likely be less room to negotiate on price, as it's slow-selling cars that generally need incentives and discounts.