Why Your New Car May Not Have Everything You Want
A parts shortage is causing Tesla, GM, and other automakers to drop features, even ones already paid for. Here's what consumers can do.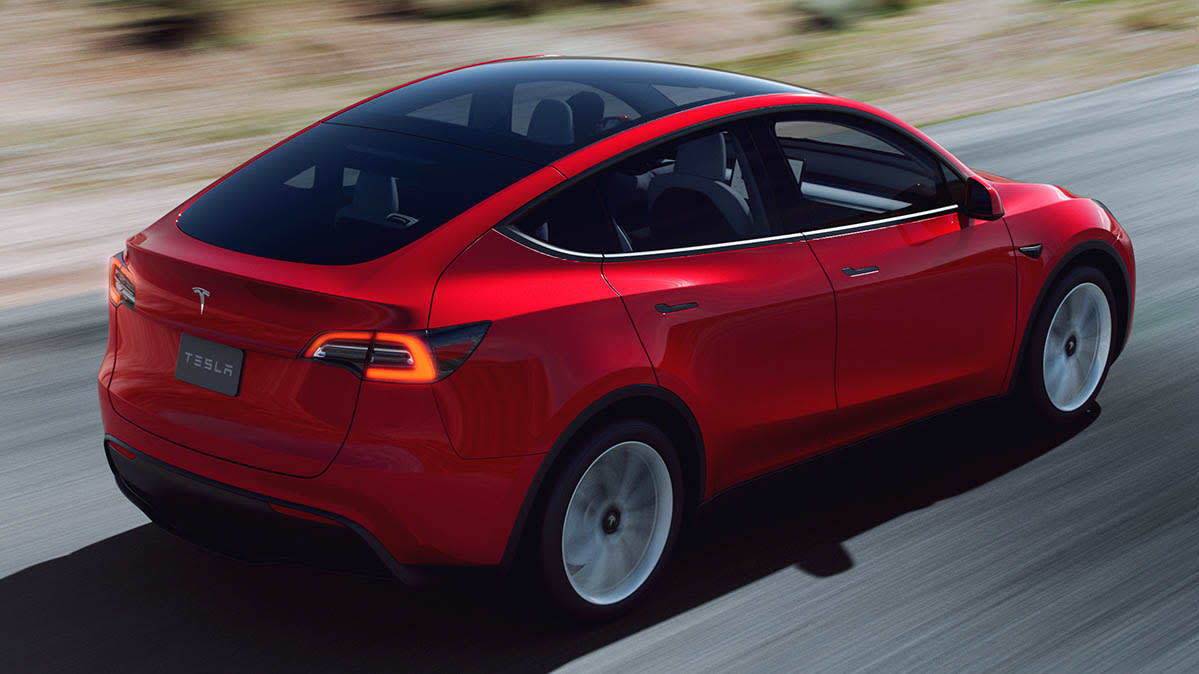 Going to pick up your new car? It might have taken months to find one—and even then, the car might not have all the features you really wanted.
Blame it on the shortage of parts and on price increases for raw materials, which have hit the auto industry hard. Manufacturers such as Tesla, Ford, GM, and Nissan are cutting features, delaying production, and even raising prices in response to the situation.
Consumers, meanwhile, are left waiting for cars they've already ordered. And when the vehicles do arrive, they are sometimes missing features that—in some cases—the buyer already paid for.
"There are problems right now within the industry related to a variety of parts and components," says Stephanie Brinley, a principal analyst at market research firm IHS Markit.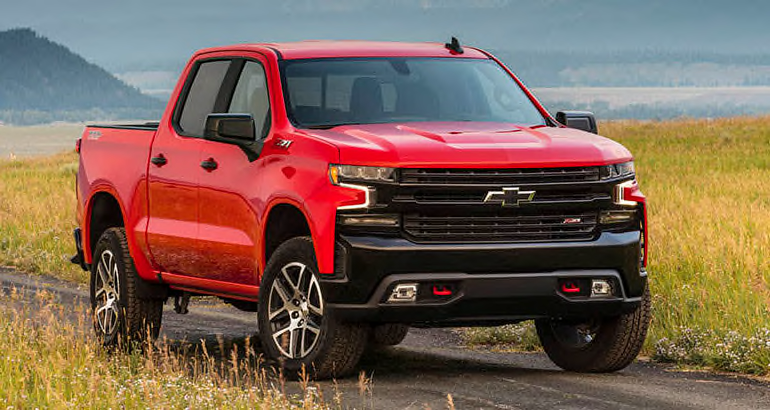 Buyers should stay in contact with a dealer and be prepared to ask for a refund if they decide the wait isn't worth it. Unless their order contract says otherwise, a buyer should be able to get a refund if the vehicle they ordered has been delayed.
"Dealerships are likely to tell a consumer that they can apply the deposit to another vehicle," says Dan Blinn, managing attorney at Consumer Law Group, a law firm in Connecticut that handles consumer problems with vehicles. "But consumers would have a right to a refund under these circumstances."
If you're still interested in the vehicle, ask the dealer if there's anything it can do to make the wait less painful, whether it's a discount or complimentary extras, Fisher says. Some automakers are getting ahead of this by offering freebies to buyers. For instance, Ford gave free access to an off-road driving school and money toward vehicle accessories to customers whose Broncos have been delayed.
American consumers tend to buy cars the way they buy groceries: off the shelf. But with supply shortages, dealers aren't likely to have an abundance of popular vehicles waiting on the lot, so you might have to put in a special order to get the specific features you want, Brinley says.
"Maybe you get it six months later or two months later," she says.
Make sure your order specifically lists the options that are important to you, Blinn says. That way, if the car you ordered shows up without the features you ordered, you aren't stuck with it.
"If the vehicle does not conform to the description in the contract, the consumer has the right to reject the vehicle and obtain a refund," he says.
In some cases, a consumer will decide that it's worth it to have the car even if a feature is missing, Fisher says. "If they're taking off something that's not important to you, don't not get your car because of that."
If you need a car right away, Fisher says, it pays to be flexible. "If a car doesn't come with navigation anymore, maybe you can access navigation through Android Auto or Apple CarPlay, and maybe you could save some money," he says. Some of these features can be added after a vehicle is sold, but others—including cylinder deactivation, according to GM—cannot.
New technology also makes it easier for a dealership to track specific cars and help consumers find exactly what they want, Brinley says, as long as it has already been built.
"In a lot of cases, GM dealers can tell you, 'That vehicle is in Montana. I will have it in 5 days.'"
Brinley says that deals on new cars are harder to find, with manufacturers taking away incentives and rebates. But she also has confirmed reports that some dealerships are adding fees or adjustments that raise the price of a vehicle above the manufacturer's suggested retail price, or MSRP. Although dealers can charge more for a car than its manufacturer suggests, she says the dealerships that are doing so are being shortsighted.
"Even if a dealer says I want to charge $2,000 more, a consumer can say, 'That's more than the manufacturer suggests that I pay, and I'm going to go somewhere else,'" she says. "It's not a really strong way to build customer loyalty, and there are other dealerships and there are other vehicles." So if you see a car with added price adjustments, fees, or even dealer-added extras like decals or aftermarket paint protection, shop around—even if that means waiting.
At the same time, Brinley and others expect that prices may rise over time if the costs of raw materials keep increasing. "Eventually that's going to trickle down to consumer pricing," she says.
Indeed, Tesla has increased the price of its vehicles multiple times in recent months, most recently upping the Model 3 Standard Range Plus by $500, from $39,490 to $39,990—a move that Musk tweeted was the result of higher costs of materials.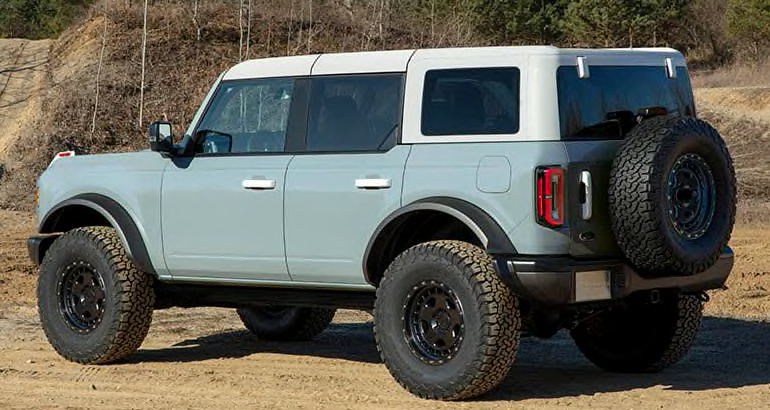 Some of the conditions that created supply shortages are unprecedented and are likely to clear up. Brinley says that the supply-chain effects of factory shutdowns early in the COVID-19 pandemic are still rippling through the industry more than a year later.
"When you turn off global manufacturing like we did—and we did for a good reason—and turn it back on, it doesn't start up easily," she says.
According to Asif Anwar, director of the global automotive practice at the consulting firm Strategy Analytics, those pandemic-related shutdowns have been followed by an earthquake in Japan, a drought in Taiwan, snowstorms in Texas, and a fire at a key component supplier's factory. All these events hit semiconductor manufacturers hard and made a bad situation worse.
"While the overall semiconductor shortage may last into 2022, the situation for the automotive industry will start to see signs of improvement from Q3 [of 2021] onwards," he says.
Brinley expects the worst of shortages to hit the auto industry through June, and agrees that some relief is coming in the second half of 2021.
That means car buyers who aren't in urgent need of a new vehicle might want to hold off a few months before making a purchase.
"I think consumers just need to be patient right now," Brinley says. "This is a temporary problem."
Anwar says automakers are responding to shortages by allocating scarce parts for their most popular and profitable vehicles. So it might be harder to find a slow-selling sedan with a specific set of options than a popular SUV that's similarly equipped.
Even the vehicles sitting on dealer lots might not have all the features they were supposed to be built with, Anwar says. In addition to GM building trucks without cylinder deactivation, a system that shuts off half an engine's cylinders to save fuel, Ram is making a digital rearview mirror optional. And in Europe, Nissan shipped some cars without navigation systems, and Peugeot replaced digital gauge clusters with traditional analog dials.
Some Options May Disappear
While the shortages will eventually ease, some vehicle options may be gone for good.
"If they aren't features that are important to consumers, they may not reintroduce them." Fisher says.
But if there's consumer demand, Brinley says to expect certain options to return once shortages ease.
"If it's already been engineered and it's already being produced, it's not difficult to put it back in," she says.
In Tesla's case, Musk tweeted that passenger-side lumbar support was removed from new Model 3 sedans and Model Y SUVs because the company's internal research showed that the feature was not used. (Tesla did not respond to CR's questions for this article.)
Tesla doesn't follow traditional model years, and the automaker frequently makes software and hardware changes during a production run. Like other automakers who use over-the-air updates that can improve a car's performance via a remote software upgrade, Tesla vehicles can change even after they've left the factory. In CR's evaluations, those differences can increase or decrease a vehicle's Overall Score.
"We update our tests to reflect the latest vehicles on the market, so if there are changes that improve or hurt the vehicle, we try to reflect that in the vehicle's Overall Score," Fisher says. For example, CR dropped points from the Model 3 when the National Highway Traffic Safety Administration indicated that it no longer offered key safety features. But CR has added points for vehicles that improved in the middle of a model year.
"A few years back, when Ford moved from the problematic MyFord Touch to more reliable Sync infotainment system in the middle of a model year, it improved the cars a lot and we increased the scores of several models because of that," Fisher says. CR also boosted the Model 3's score when an over-the-air update improved its braking performance.