7 Automotive Turkeys: The Least Satisfying New Cars
Models that have disappointed their owners the most
You can learn a lot from other's regrets.

To measure owner satisfaction, the Consumer Reports National Survey Research Center each year asks Consumer Reports magazine and Web subscribers a key, revealing question, "Considering all factors (price, performance, reliability, comfort, enjoyment, etc.), would you get this car if you had it to do all over again?"

A model's satisfaction score is based on the percentage of respondents who answered "definitely yes" to that question. A high percentage, of course, indicates high satisfaction. But the opposite is also true, and that is the valuable insight that can help prospective buyers avoid their own regrets.
Here are the least satisfying models in seven popular categories.

A few quick things to remember before buying your next new car.
Check the owner satisfaction ratings available on our model pages. And as the feedback from owners shows, there is real value in taking a thorough test drive, considering your needs now and down the road.

Generally, a car that excels in Consumer Reports' road tests, earns top safety marks, and promises exceptional reliability has the odds in its favor for being a satisfying ride. Our Annual Auto Survey shows that models that take it a step further with personality, and in many cases good fuel economy, prove to be the true standouts.
The owner satisfaction score is based on based on the two or three model years of data. For models with an asterisk below (*), the score is owner satisfaction is based on one model year only.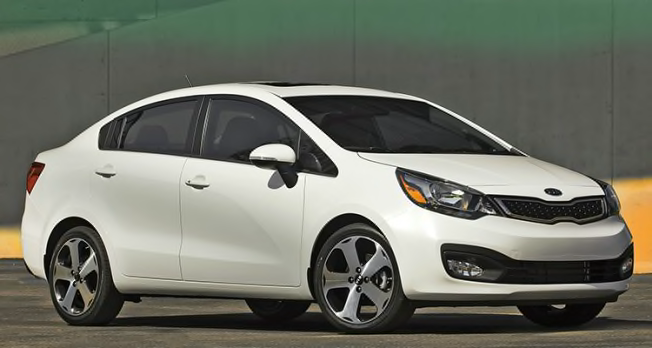 Definitely would buy again: 40 percent
Ranked as the least satisfying car overall in the latest survey, the Kia Rio fell well below other models in its class. In fact, the next-least satisfying non-sporty subcompact is the Nissan Versa Note, with 53 percent of respondents saying they would buy it again. Some owners thought the Rio was adequate for commuting, but there were criticisms for backseat, cargo space, and lack of features.
See our complete Kia Rio road test and ratings.
SUV: Jeep Compass*/Jeep Patriot
Definitely would buy again: 46 percent
The Jeep Compass and Patriot mechanical siblings represent the low point for SUV satisfaction. While some owners were pleased with it, there were others like a fellow from Texas who wrote that his Compass is "the worst vehicle I've ever driven." Based on both owner feedback and our testing, there are far better small SUVs available for the same, or not much more, money. Jeep will discontinue both the Compass and Patriot in 2016.
See our complete Jeep Compass and Jeep Patriot road tests and ratings.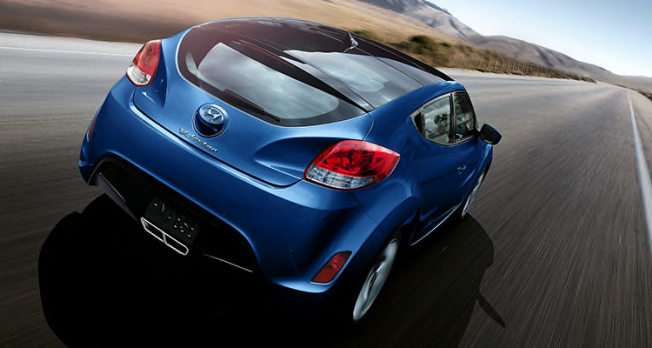 Sporty Car: Hyundai Veloster
Definitely would buy again: 50 percent
Sporty cars, by their very nature, tend to get a lift in owner satisfaction from their styling, performance, and personality. Even still, the efficient three-door subcompact Hyundai Veloster saw only half its surveyed owners stating they would definitely buy one again. The comments from owners point to sore spots such as ease of access, response from a standstill, and a snug cabin.
See our complete Hyundai Veloster road test and ratings.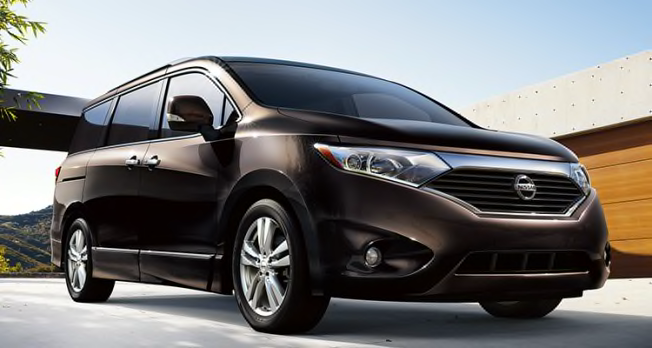 Definitely would buy again: 54 percent
Separated from the most favored minivan by 24 percentage points, the Nissan Quest stands out as the least satisfying model in its class. Owner complaints included cheap materials, Bluetooth friendliness, fuel economy, transmission response, and visibility. Further, there was concern expressed for its crash test results; it received a Poor score in the IIHS small-overlap test. But owners did praise its comfort and spaciousness, proving every vehicle has its virtues.
See our complete Nissan Quest road test and ratings.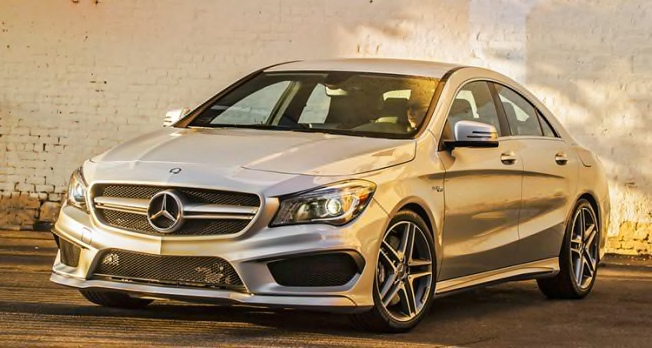 Luxury Car: Mercedes-Benz CLA
Definitely would buy again: 55 percent
With its sharp lines and Mephistopheles-grade marketing, the CLA had much promise for its buyers. This sleek sedan provided a new, attainable entry point into the luxury automaker's product line, but as owners report, there were many compromises to get that tri-star grille ornament. Owners cite the stiff suspension, compact size, and general discomfort as recurring demerits that have them thinking twice about their purchase decision. A couple of owners summed it up well, essentially saying that the CLA doesn't feel like a "real" Mercedes-Benz.
See our complete Mercedes-Benz CLA road test and ratings.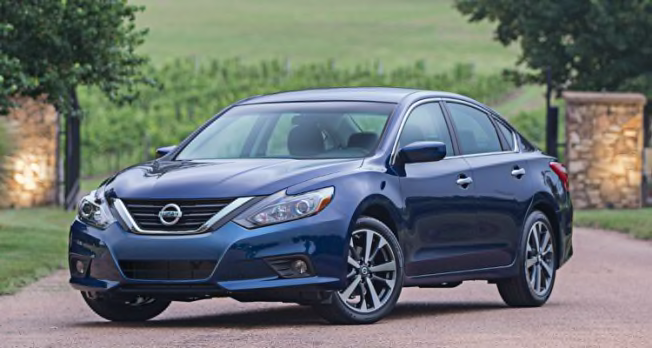 Family Sedan: Nissan Altima
Definitely would buy again: 58 percent
Compared against the second lowest satisfaction midsized sedan, the Altima is a significant 14 percentage points lower. The complaints were varied, as exemplified by comments about the seats. Some owners praised the seat comfort, while others considered them to be a true problem. Reading between the lines here, it seems satisfaction varied among the base seats and the upgraded ones with more adjustments. (The lesson from Altima owners is to pay attention to seat comfort and available seat options when shopping for a car.) There were some articulated complaints with the transmission, with some owners explaining that they even had to have their transmission replaced. On the bright side, there were abundant accolades for fuel economy and ride comfort.
See our complete Nissan Altima road test and ratings.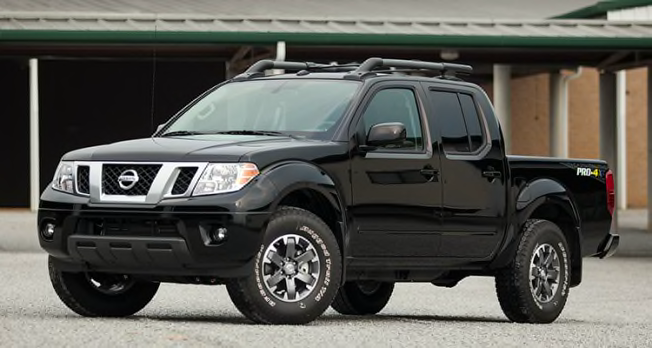 Pickup Truck: Nissan Frontier
Definitely would buy again: 60 percent
The longest-running model, without a redesign, in our pickup truck category, the Nissan Frontier stands out as the least satisfying. Being a small truck, buyers naturally have certain expectations, as evidenced by the chief complaints surfaced in the survey. Owners frequently cited disappointments in fuel economy and wide turning radius, especially with the crew cab and long bed. Interestingly, owners praised its suitability for road trips.
See our complete Nissan Frontier ratings.