10 Top Picks of 2016: Best Cars of the Year
The best cars on the market in America across 10 popular categories
Car shoppers always seek the best car. How they define it may differ, and the buying decision certainly factors in price and pure emotional appeal.
For Consumer Reports, we define the "best" car as the one that excels in our extensive tests, as well as shines for reliability, safety, and owner satisfaction. Certainly, there are many good cars on the market today to choose from. But when a reader asks us to definitively name the best, the 10 Top Picks are our answers across popular categories. And we have the data to back it up.
Performance: To qualify, each model must rank at or near the top of its class in our road-test score.
Reliability: Models must have an average or better predicted reliability rating based on problems reported by subscribers for the 740,000 vehicles in our 2015 auto survey.
Owner satisfaction: We surveyed our subscribers about their happiness level regarding the 230,000 vehicles in their garages. Would they buy their car again?
Safety: Top Picks must perform effectively in crash or rollover tests conducted by the government and insurance industry (if tested).

Best Subcompact Car: Honda Fit
Thinking about the first new car for yourself or someone in your family? This Honda may just be the perfect fit. It's thrifty with fuel, returning a competitive 33 mpg overall, and yet its nimble handling never gives off a "compromise car" vibe. It has remarkable interior space for such a tiny footprint, with second-row seats that elegantly stow away or flip up to hold more cargo. A rear-view camera is standard. Road noise does boom in, and its rough ride can be tiring on long drives. Still, owner satisfaction is high, and its crash-test scores have improved over its predecessor. For just under $20,000, the Fit can be an easy-to-park runabout that keeps you smiling.
Read our complete Honda Fit road test.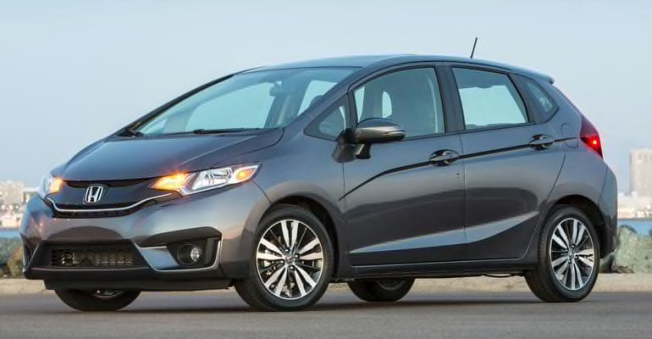 Best Compact Car: Subaru Impreza
Despite its compact size, the car's ride and overall comfort will surprise you. It has expansive window glass, lots of interior space for a car of its size, intuitive controls, a suite of available safety technology, great crash-test results, and an available hatchback version to haul bulky cargo. If you live where there's heavy snowfall, you'll appreciate its superb all-wheel-drive traction. The Impreza is a smart, practical car.
Read our complete Subaru Impreza road test.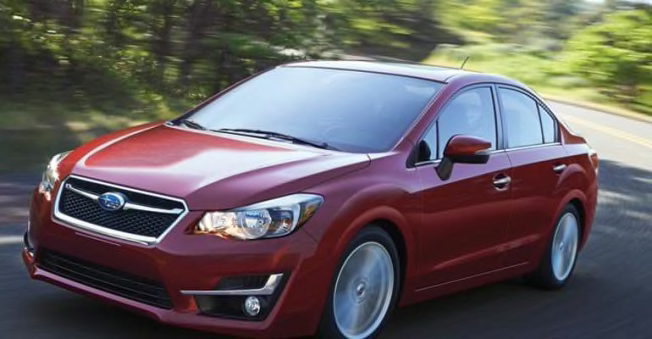 Best Midsized Car: Toyota Camry
Sure, it might seem like vanilla, but vanilla happens to be the best-selling flavor of ice cream. The Camry's no-fuss driving experience—great outward visibility, controls that fall easily to hand, a roomy interior—may not be the most thrilling in its class, but it's far from plain. A quiet cabin, slick powertrains, a comfortable ride, and sound handling make it pleasant and capable. A Hybrid version delivers excellent fuel economy while remaining reasonably affordable. The solid Camry delivers year after year of outstanding reliability, which when combined with impressive crash-test results, make it a near-perfect sedan and one of our 10 Top Picks.
Read our complete Toyota Camry road test.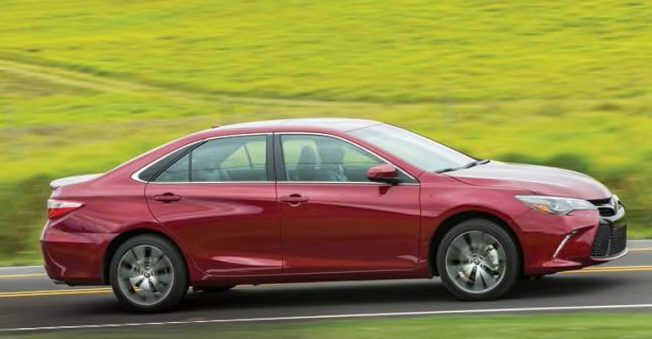 Best Small SUV: Subaru Forester
We hear all the time that Subaru is "the official car of New England." But the Forester is good enough to be the small SUV of Everywhere. It's roomy, rides comfortably, and handles unflappably. Its AWD system routed the Toyota RAV4 and Honda CR-V in our snow-driving evaluations. Fuel economy is among class leaders. It also has the best sight lines from the driver's seat of any model on the market. Forward-collision warning and automatic braking aren't standard, but they're available across most of the lineup at affordable prices. Strong IIHS crash-test scores make it a safe cocoon.
Read our complete Subaru Forester road test.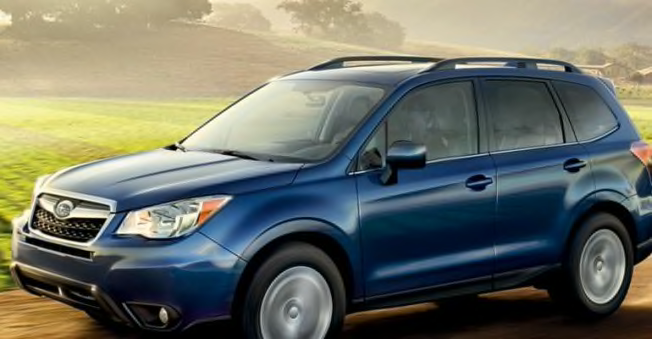 Best Luxury SUV: Lexus RX
Lexus created the luxury crossover segment almost 20 years ago, and its dominance hasn't diminished since. Origami styling and its "Predator" grille show that the RX has shifted from being an understated part of the Little League parking lot to a more extroverted design player. But don't let its new edginess confuse the picture. You'll still find a quiet and comfortable cabin, effortless power delivery, a smooth ride, and a tastefully done interior fit and finish. The hybrid version gets an impressive 29 mpg overall. It's not a taut, high-performance machine of the German school; it lacks that razor-crisp handling, steering feedback, and sharp brakes. But what the RX does focus on—coddling well-heeled customers with reliable calmness—it does well.
Read our complete Lexus RX road test.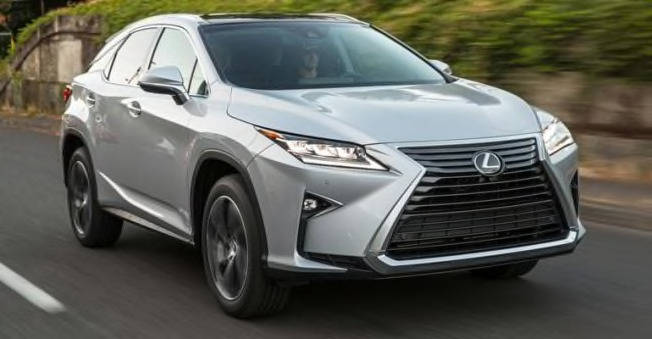 Best Sports Car Under $40K: Mazda MX-5 Miata
Nobody packs more fun-per-dollar into a pint-sized package than Mazda. The MX-5 Miata combines lithe, precise handling with a crisp manual stick shift and a zoomy engine—that gets an enviable 34 mpg—to create the perfect car for the enthusiast driver and weekend racer. An easy-to-stow soft top is the clincher. It's reliable, too. With its jumpy, firm suspension, loud cabin, and tight quarters for taller drivers, the Miata isn't a commuter car. But given a sunny day and a winding road, none of that matters. We love this car, and that's why it's one of our 10 Top Picks.
Read our complete Mazda MX-5 Miata road test.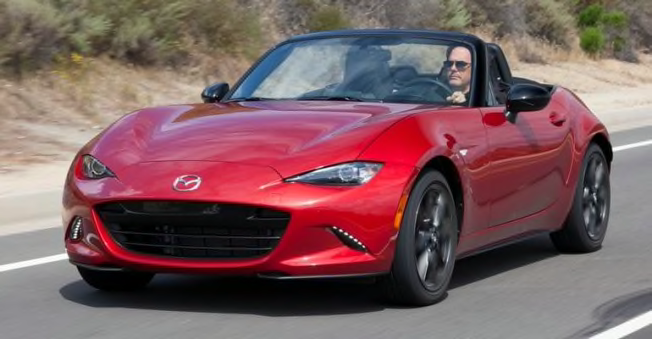 Best Large Car: Chevrolet Impala
Long relegated to the inglorious life of airport rental fleets, the newest version of the Impala puts the competition in its rearview mirror. It proves an American automaker knows how to make an outstanding car for the masses. The Impala is dynamic and comfortable, combining a cushy ride with responsive handling, beating some elite luxury sedans at their own game. The controls are refreshingly intuitive, without resorting to overcomplicated interfaces. There's enough cabin space to fit five with plenty of elbow and leg room. Trust us: It's impressively good.
Read our complete Chevrolet Impala road test.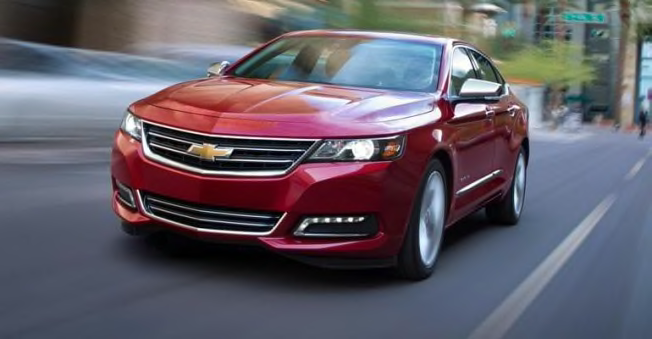 Best Midsized SUV: Kia Sorento
This is a great SUV hiding in plain sight. Most midsized crossovers often feel like uninspiring errand runners. But the Sorento offers class-above elegance at mainstream prices. It's a shade smaller than its midsized competitors, but that allows the Sorento to be city-friendly while still offering the space and features of a larger vehicle. The smooth 290-hp V6 is responsive with competitive fuel economy, and the suspension absorbs the worst bumps and ruts with dignity while still giving you confidence in corners. The interior design is flat-out gorgeous. Well-above-average predicted reliability combines with good crash-test results. There's a new king of the category.
Read our complete Kia Sorento road test.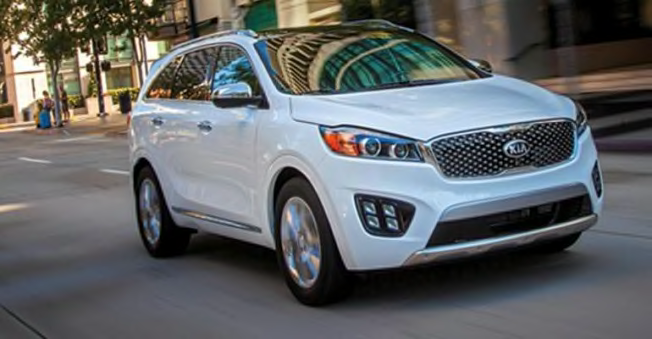 Best Pickup Truck: Ford F-150
Is aluminum body construction macho enough for a big truck? You bet. By eschewing traditional steel body panels, Ford created a pickup that weighs less, enabling it to be quick off the line and fuel-efficient. The 2.7-liter turbo V6 has more grunt than truck traditionalists may expect. And it gets 1 mpg better than a comparable Chevy, which adds up over the life of a truck. The cabin is extremely quiet and spacious, with large windows and relatively narrow windshield pillars to aid outward visibility. The intuitive Sync 3 infotainment system is a welcome update from the bogged-down MyFord Touch setup. Top-notch crash-test results and the best predicted reliability of any domestic truck make the F-150 a solid workhorse and one of 2016's 10 Top Picks.
Read our complete Ford F-150 road test.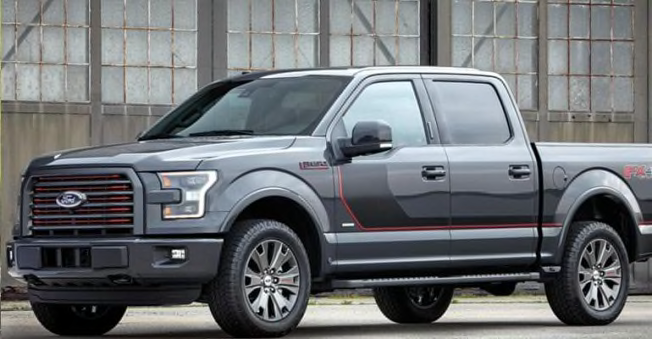 Best Minivan: Toyota Sienna
Most people don't dream of minivans, but the Sienna is super-reliable transport with all of the modern features an active, connected family would want. Its spacious and multifunctional interior, with available seating for eight, mates well with the Sienna's magic carpet ride and energetic powertrain. Available all-wheel drive removes the excuse for buying a less practical SUV. Let the neighbors poke gentle fun at your capitulation to family realities. Soon enough, they'll be begging to borrow your Sienna to make a Home Depot run.
Read our complete Toyota Sienna road test.