Some Electric Vehicle Buyers Are Delaying Their Order Amid Confusion Over Tax Credits
New legislation could mean a $7,500 EV credit for some, or a loss of the credit for others on orders already in progress, depending on the car they want to buy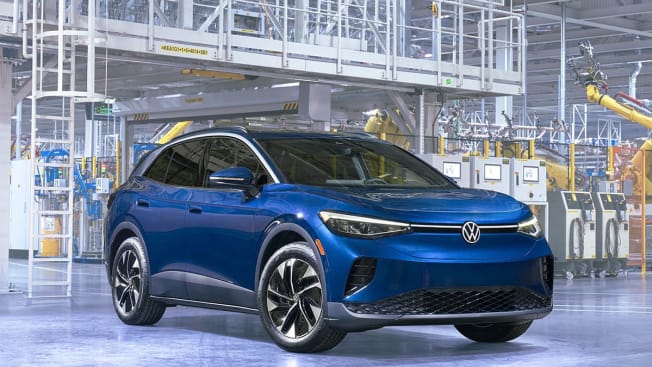 After months of enduring exorbitant gas prices, Tom Martin of Woodstock, Ill., decided it was time to trade in his Mazda CX-5 for an electric Chevrolet Bolt EUV. He'd even recently placed an order after a test drive. But now it looks like the federal government could offer him a better deal with proposed legislation that would add a tax credit of up to $7,500, as long as Martin waits until next year to make his purchase.
He's now deciding whether to cancel his current order. "I will certainly have to make an adjustment on this order, as that $7,500 savings—a 20 percent discount, basically—is too good to pass up," he told Consumer Reports in an email. 
Martin is just one of many would-be EV buyers we've heard from trying to parse the confusing details of the new electric vehicle tax credits offered in the Inflation Reduction Act, which is expected to be passed later this week.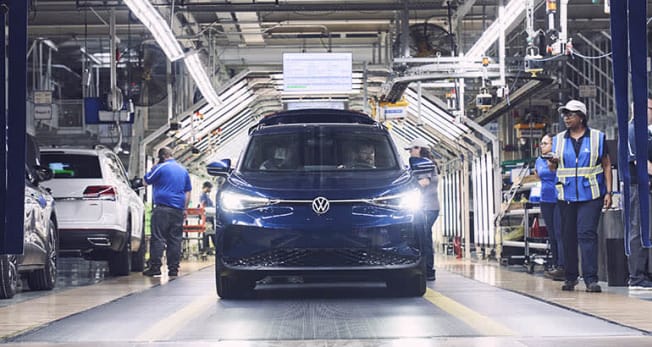 Choiniere said his local Volkswagen dealership didn't offer much clarity. "At the dealership level, they hadn't received anything from VW yet to inform them."
Other key provisions in the proposed legislation include:
Income restrictions: Buyers who register cars after Dec. 31, 2022, will have to meet certain income limits. At the same time, electric sedans, hatchbacks, and station wagons that cost more than $55,000, and electric SUVs and trucks that cost more than $80,000 will no longer be eligible for a tax credit.
"Made in China" rules: Vehicles with battery components sourced from a "foreign entity of concern"—including China, where the vast majority of battery components and minerals come from—will no longer qualify for a tax credit if they are placed in service after Dec. 31, 2023. If the battery only contains minerals from such a country, the car won't qualify for a tax credit if it's placed in service after Dec. 31, 2024.
Jim Chapman, a tax attorney and senior specialist editor on federal taxation for Thomson Reuters Checkpoint, says that consumers will have to take deadlines into account when deciding when to make their purchases. For example, a high-earner or someone who is considering a luxury EV should consider buying their car before the end of this year to qualify for the credit. "On the other hand, someone who has their eye on a Tesla or General Motors EV should consider waiting until January 2023 to buy their vehicle," he says, as that's when the 200,000 car cap will be lifted.
A few companies are going a step further. Fisker, which plans to start producing its Austrian-built Ocean EV on November 17, says it will help current reservation-holders convert their reservations into written binding contracts before the new law takes effect so owners can take advantage of the current tax credit. 
In a press release, the company wrote that it is relying on a provision in the law called a "transition rule," which allows for a grace period to make the necessary contractual change. However, it added a footnote that Fisker is not providing legal or tax advice, and that buyers may very well end up not qualifying.
Rivian is offering a similar option, emailing customers whose preordered R1T pickups and R1S SUVs are too expensive to qualify for the tax credit with an option to sign a binding agreement to purchase the vehicles.
Lucid emailed its reservation holders to tell them that the transition rule "may maintain eligibility for Lucid customers who enter into a contract to purchase their Lucid Air before the bill is signed."
Choiniere, who told CR he started shopping for an electric vehicle in order to reduce his family's use of fossil fuels, said he was concerned that the new rules around tax credits would slow adoption of EVs in the short term, even though he was happy about other climate-related aspects of the IRA. 
"Overall, big picture, I'm still happy that this massive climate bill has passed. It's a good thing, big picture, even though it's a bad thing for me in the short term," Choiniere said.