Before minivans and SUVs took over as the most common family transport pods, many households relied on wagons to move their broods. Large, wood-sided station wagons were seemingly everywhere from the 1960s through the 1980s. Flash-forward to today, and wagons have evolved into car-based SUVs that dominate the roadways. But traditional wagons have become quite rare.
The genre lives on in a small number of mainstream and luxury wagons. Wagons are usually based on an equivalent sedan, sharing the sedan's performance and features while adding utility with a rear liftgate and flat-folding rear seats. Some, such as the Audi Allroad and Volvo V60, have standard all-wheel drive and a higher ground clearance that help to make them appealing alternatives to an SUV. An adjacent alternative to wagons can be found in hatchbacks, as detailed here and in our small car buying guide.
Wagons combine the cargo-carrying flexibility of a small or midsized SUV with the comfort, fuel economy, handling, and performance of a sedan.
When looking for a hatchback or wagon, consider the type of driving you do, the climate and/or road conditions, how much power is necessary, how much cargo you will be carrying, and how many people you will be likely to transport. Fuel economy and price are also factors. Wagons can be more fuel-efficient than heavier SUVs, and many models come at a more affordable sticker price—saving money at time of purchase and later at the pump.
The most practical strategy is to seek a hatchback or wagon that meets your requirements without buying more car than you need. Consider starting with our lists of recommended wagons and working your way up the line from the smallest and least costly.
Budget Cars
There are several budget hatchback cars that provide wagon functionality at an affordable price. These models typically deliver excellent fuel economy and cargo-carrying flexibility. Such entry-level vehicles often have tight rear seats, small engines, and modest features, although we're seeing even these budget models offer more upscale equipment. They can be more affordable to purchase and maintain than SUVs, making them appealing as basic commuters and errand runners. Budget cars can be a particularly good fit for urban drivers and young drivers seeking a first new car. The Kia Rio Hatchback is a good example.
Small Wagons and Hatchbacks
More refined than the budget cars, these models are practical transport, with roomier back seats and good fuel economy. Most have sedan counterparts and sport four doors, along with the added benefit of cargo-carrying flexibility. These are good alternatives to small SUVs because they have similar utility but are more affordable and fuel-efficient. Take a look at the Subaru Impreza, Honda Civic, and Mazda3 hatchbacks.
Family Wagons and Hatchbacks
These wagons are midsized SUV alternatives with family-sedan-like fuel economy, handling, and ride. Their roomy interiors can seat five adults comfortably. Some upscale wagons offer a premium interior, all-wheel drive, and added safety features, but their fuel economy typically suffers compared with down-market models. Prices for such mainstream models are more comparable to those of a family sedan or small SUV. (Consult our road tests regarding your choices. If we haven't tested the wagon, look for the equivalent sedan road test for insights and ratings.)
What you'll spend: Figure on spending around $22,000 for a Subaru Impreza, or $23,000 to start for a Honda Civic hatchback. The Subaru Outback, which is somewhere between a wagon and SUV, starts around $28,000.
Sporty and luxury wagons such as the Audi A4 Allroad and Volvo V60 sell in the mid-$40,000 range. Top-shelf models include the Volvo V90 Cross Country, $56,000; Audi A6, $67,000; and Mercedes-Benz E450 4Matic, $70,000. And the premium versions of the Audi and Mercedes wagons can top $100,000; there's even a version of the Porsche Panamera—the Turbo S E-Hybrid Executive—that costs almost $200,000.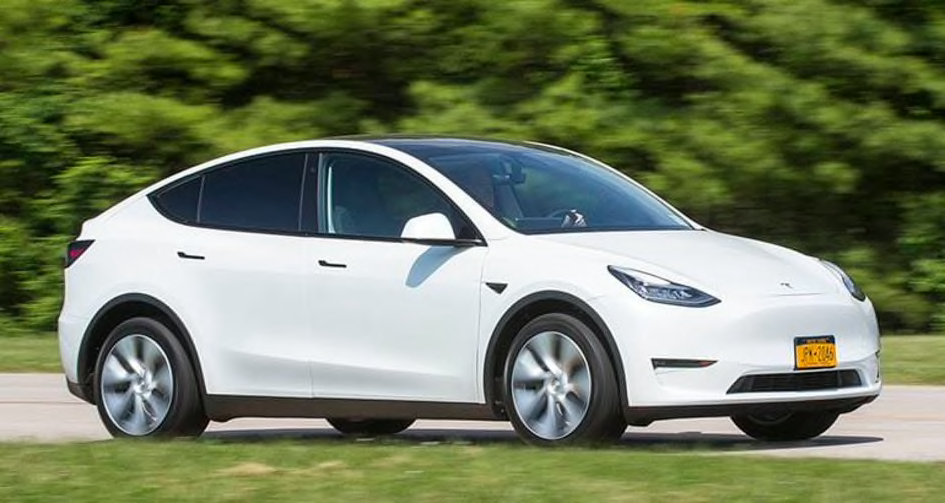 What Wagon Buyers Should Consider
Seating and Access
Believe it or not, wagons were among the first mainstream vehicles to be offered with three-row seating—now ubiquitous in larger SUVs and minivans. Today's wagons and hatchbacks mostly make do with accommodations for five passengers. Naturally, the smaller models have somewhat limited room in back. And the middle-rear position is often tight and uncomfortable for adults, especially in the budget models.
Engines and Fuel Economy
The powertrain for wagons usually ranges from a small-displacement four-cylinder to a more powerful six-cylinder engine, although V8s are available in a limited number of sporty and luxury models. The aforementioned uber-expensive European models are true high-performance machines, with enough turbocharged horsepower to run with some sports cars. Expect to pump a lot of premium fuel into these coaches.
Many are offered as gas/electric hybrids—some even with plug-in abilities, such as the Toyota Prius Prime, to give a certain amount of all-electric range.
More and more all-electric hatchbacks are being offered these days. Models such as the Nissan Leaf, Hyundai Ioniq 5 and Kona Electric, and Tesla Model Y have maximum cruising ranges of about 150 to 325 miles. New models, such as the all-electric BMW i4 and Volvo C40, join the hatchback mix. And even more EVs are coming. 
Most of the smaller models deliver miles per gallon in the mid-20s and 30s. Hybrid models, such as the Hyundai Ioniq and Toyota Prius, deliver 50-plus mpg.
Most models are available only with an automatic transmission. Just a few manual transmissions are left. Cars equipped with traditional automatics or continuously variable transmissions may provide better fuel economy than those with a manual. It is always smart to check our ratings before making assumptions because there are no hard-and-fast rules for what will deliver the best real-world fuel economy.
Drive Wheels
Most models use front-wheel drive, which usually provides better traction than rear-wheel drive in slippery conditions. Rear-wheel drive is used on some sporty and luxury wagons because of its contribution to good handling. A rising number of models are available with all-wheel drive, providing heightened foul-weather traction.
Cargo
Cargo space can vary a great deal between smaller and larger models. Hatchbacks have fold-down rear seats that can expand the cargo space. The common split-back design allows one side to be folded down while a passenger occupies the other rear seat. Look for seats that form a flat floor when folded. Traditional wagons have a squared-off hatch shape to maximize cargo capacity, but it is not uncommon for premium models such as the Audi Allroad and Volvo V90 to have sloping rear windows that hinder practicality. While these wagons and hatchbacks have flexible cargo holds, none are as spacious as a minivan or larger SUV.
Towing
Popular models, such as the turbocharged Subaru Outback, can tow up to 3,500 pounds. Many wagons are capped at around 2,000 pounds, although smaller models might be able to tow only about half that weight. Many are simply not recommended for towing. Look at the tow capacity rating and be sure you get a vehicle that can handle any load you might tow and that is properly equipped to do so.
Safety and Advanced Driver Assistance Systems Technologies
Consumer Reports' safety ratings include assessments of crash-avoidance capabilities and crash-test results, based on tests performed by the federal government and insurance industry.
Further, our road tests detail issues regarding child seat installation and headlight performance. Forward collision warning (FCW), automatic emergency braking (AEB) with pedestrian detection, and blind spot warning (BSW) are crash-avoidance technologies that CR believes should be standard on all vehicles. These should be on the next new or used model you buy.
FCW technology provides a visual, audible, and/or tactile alert to warn the driver of an impending collision with a car or an object directly in its path. AEB responds to an imminent collision, braking if the driver doesn't react in time. BSW monitors a vehicle's flanks, warning the driver that another vehicle is alongside, where it may be difficult to see.
Other modern safety advances include telematics systems that can alert emergency personnel if an airbag deploys, such as GM's OnStar service; lane departure warning systems that sound an alert if the driver changes lanes without signaling; lane keeping assist to maintain the vehicle's position in the lane if the driver starts to drift; and rear cross traffic alert, which monitors the sides of the vehicle when the driver is backing out of a parking spot and can even apply the brakes if needed. (Learn more about car safety.)
These driver assist systems tend to be optional or sometimes left out altogether on high-performance versions of regular models, so be mindful when shopping.
Choosing Between a New and a Used Wagon
Like with any type of car, the first decision to make in choosing the right one: Will you buy new or used?
Buying a brand-new wagon or hatchback certainly has its benefits. New cars have the very latest safety gear and engineering improvements, not to mention a bumper-to-bumper factory warranty. With a new vehicle, you know what you are getting; you do not have to worry about potential service problems, concealed collision damage, or wear from abusive driving. Further, you can have your choice of color, trim line, and option level. In addition, financing rates are typically lower than for a used vehicle.
The key drawback to buying a new wagon is how quickly it depreciates. They've been known to shed a third of their value in the first two to three years. However, the depreciation picture can change a lot from year to year, depending on competitive forces, fuel prices, new model introductions, and other factors. Financing a new vehicle with a small down payment can easily make buyers "upside down" on the loan, where they owe more than their car is worth.
Buying a used model can save money up front and over the long haul. Plus, the U.S. used-car market is about three times the size of the new-car market, so there are plenty of choices. One of the best strategies is to find a car you like that's only 2 to 3 years old—probably a vehicle that has been returned from a lease. Such a vehicle has already taken its biggest depreciation hit and should have the majority of its useful life ahead of it. Modern vehicles, if soundly maintained, can stay on the road for 200,000 miles or longer. Moreover, checking CR's reliability data can help you zero in on a model that might give you fewer headaches down the road.
Again, focus on reliability when selecting a good new or used car, even if the vehicle is still covered by its original factory warranty. Check with Consumer Reports to find those that have top-notch reliability scores. (See our guide to car reliability.)
Whether buying new or used, it is important to do a little homework to choose a good model, and to follow that up with effective negotiation.
Browse the Consumer Reports Used Car Marketplace.
Thanks for sharing.
Oops, we messed up. Try again later
More From Consumer Reports