When you shop through retailer links on our site, we may earn affiliate commissions. 100% of the fees we collect are used to support our nonprofit mission.
Learn more.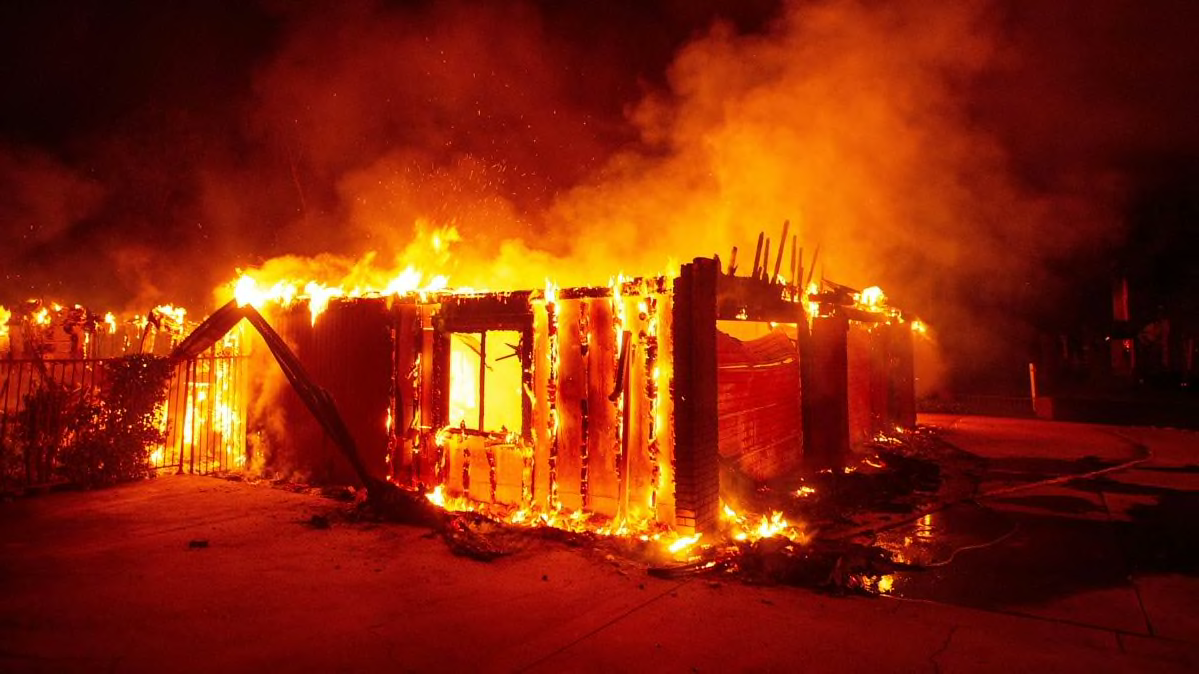 As wildfires rage in California yet again, Americans can help support those suffering from the devastation.
If you want to make a contribution, there are a number of charities you can consider that have been evaluated by three charity watchdogs: Charity Navigator, CharityWatch, and BBB Wise Giving Alliance. They evaluate charities on many factors, including how much donated money is used for their charitable programs rather than fundraising and general expenses. Here are five that have been recommended:
Direct Relief is an international medical-relief organization based in Goleta, Calif. It is distributing particulate masks to aid those who have asthma and other medical conditions made worse by the smoke and ash caused by the California wildfires, says Damon Taugher, the group's director of U.S. programs.
Direct Relief has already given out tens of thousands of masks this summer. It is also distributing medication to people forced to flee their homes and move to shelters.

More on Charitable Giving
Operation USA, based in Los Angeles, has been working with corporations that can donate items such as masks, gloves, work boots, and shovels to help rescue workers in areas damaged by the wildfires. It also provides basic needs for those displaced from their homes, such as blankets, water, and basic hygiene items, says its director of communications, Mary Dolan.

Two other top-rated groups are also helping: the American Red Cross, which is operating evacuation shelters, and Episcopal Relief & Development, which is partnering with the Episcopal Diocese of Northern California to provide food, housing, and a place to store personal items, among other things.
Another charity, the Haven Humane Society based in Anderson, Calif., is taking in stray pets, giving first aid to animals that have been burned or otherwise affected by the fires, and providing pet food and other supplies. The number of animals under the charity's care rose from 100 before the wildfires began to 700 earlier this month.
How to Give Locally
If you're considering giving to a local group that hasn't been evaluated by a watchdog, you should check its financial statements, annual report, and other information about how it spends money before making a donation, says Bennett Weiner, chief operating officer of the BBB Wise Giving Alliance.

According to the alliance, at least 65 percent of a nonprofit's spending should be used for its programs as opposed to fundraising or administrative expenses.

You can find that information in a charity's nonprofit tax return—the so-called Form 990—which you can often access on a charity's website. Financial information is also available at GuideStar, a national database of nonprofits. (Free registration is required.)

When you look at the tax return, you'll see lots of details, including how much a group pays its top officials.

If you want to give locally, check with the Better Business Bureau to see whether it has evaluated the charity. It's generally a safe bet to donate to a local United Way or a community foundation or fundraising campaign that has oversight by an attorney, bank, or other authority that can make sure the money is used properly, Weiner says.
Tips for Making Effective Donations
Before donating, review these suggestions so that your gift will count as much as possible.
Find out whether the charity you're considering is helping in California. Even if a charity has a top rating from a watchdog, it may not be involved with the California wildfire relief efforts. Call the organization or check its website to find out.
Donate money. This is generally better than giving supplies or other items that must be shipped to the disaster location, Weiner says. Charities helping on the ground are in a good position to know what's needed, he adds.
Give for the long term. The effects of disasters such as the California wildfires can go on for months or years, notes Daniel Borochoff, founder of CharityWatch. So consider making additional contributions later on.
Beware of unsolicited appeals. Don't blindly respond to charity appeals that show up in an email or text from someone you don't know. It may be a scam, Borochoff says.
Use crowdfunding websites cautiously. Though you can turn to a site such as GoFundMe or GiveForward to make donations to people you know, Borochoff says that with others, it can be difficult to know whether a fundraising campaign is legitimate and whether the money will be used as represented.
Also keep in mind that crowdfunding websites usually take a small percentage of every donation and charge a separate processing fee. Note that donations to individuals typically aren't tax-deductible.