When you shop through retailer links on our site, we may earn affiliate commissions. 100% of the fees we collect are used to support our nonprofit mission.
Learn more.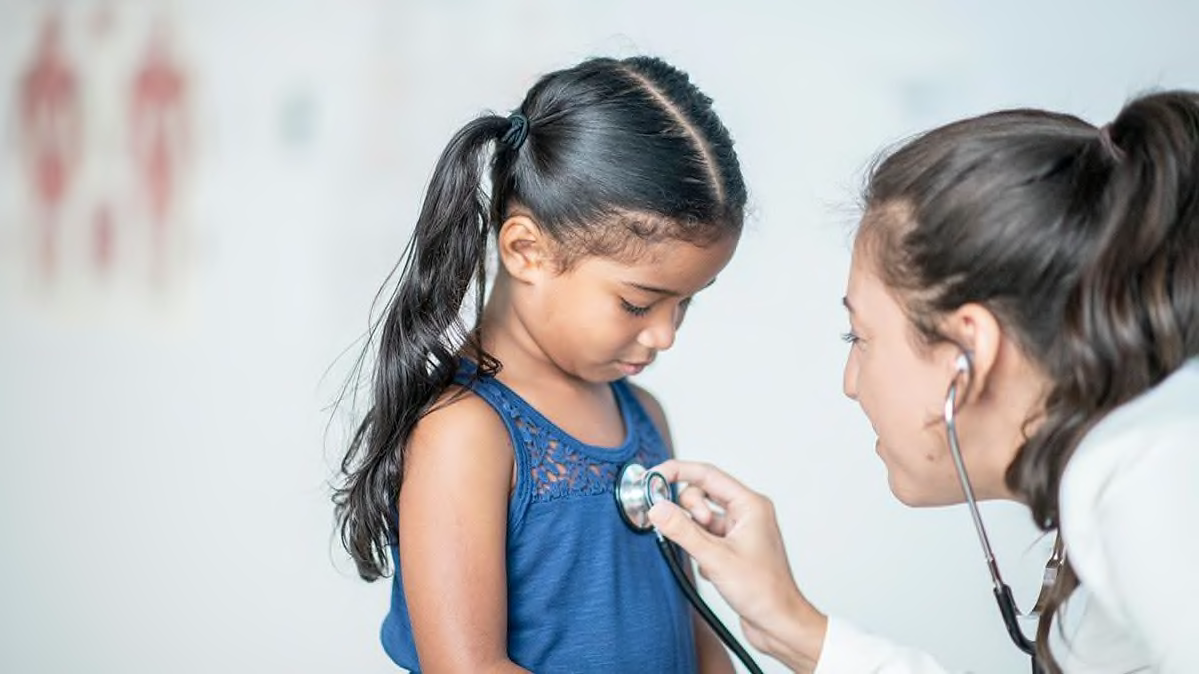 The scarcity of full-time nurses in schools is mainly a function of education budget reductions, says Susan B. Hassmiller, Ph.D., R.N., a senior adviser for nursing with the Robert Wood Johnson Foundation. "School nurse jobs are being cut," she notes, or nurses are being given multiple schools to oversee. According to a 2018 study in the Journal of School Nursing, more than half of school nurses cover more than one school building, and about 38 percent cover three or more schools.
At the same time, more youngsters are coming to school with complex medical needs, which may require more of a nurse's time, Fekaris says.
Whether your child needs an occasional bandage for a skinned knee or has a more complicated health condition—such as diabetes or asthma—that requires regular observation and care, here's what you need to know about school nurses.
Who's Caring for Your Kids?
In schools with a full-time nurse, youngsters are usually cared for by an R.N., who has, at minimum, a two-year degree, three-year diploma, or bachelor's degree; or a licensed practical nurse, who has about a year of nursing education.
But in other schools, students may be able to see a nurse only during certain hours, or they may have no access to a nurse at all.
That leaves school staff to provide care. A teacher or school secretary, for instance, might be in charge of getting help in an emergency, dispensing medication, or providing first aid. Teachers and staff might be required to be certified in first aid or CPR. But policies vary from state to state.
Safeguard Your Child's Health
What should you do to make sure your child is getting the right care during the school day? Take the following steps:

Know who is caring for your child. Ask whether it's a full- or part-time nurse or someone else at your child's school, says Beth Mattey, R.N., former president of the National Association of School Nurses. If there's no full-time nurse, ask who else is responsible for healthcare, and which staff members are trained to administer medication and which ones have first-aid or CPR training.
Make sure the school has the information it needs. Your school probably requires you to fill out an emergency-contact form and have your pediatrician fill out a form detailing your child's health and medical needs. You may also have to sign a release form authorizing school staff to do whatever is needed in an emergency. Make sure you're up to date on such forms.

Be medication wise. Under normal circumstances, school nurses and other school personnel aren't allowed to give your child any medicine (prescription or over-the-counter) without your explicit permission. If your child needs prescription medication during the school day, on either a short-term basis (such as an antibiotic, for example) or regularly, you'll need to provide written permission authorizing the nurse or another school employee to administer medication you provide. You'll need to do the same if you want your child to be able to take an OTC pain reliever such as ibuprofen (Advil and generic) when needed. If there's no full-time nurse, be sure to find out where the medication will be stored, exactly who will be giving it, whether that person knows how to administer it, and whether you will be contacted first.

Know the emergency exception. In a medical emergency, the school nurse or another designated employee acts as a first responder, doing whatever is necessary to save your child's life—without phoning you first. (At some schools, the medical-authorization form you sign gives permission to school staff to do whatever is necessary in an emergency.) For example, some schools keep treatments such as epinephrine on hand in case a child has an unknown allergy that's triggered at school and needs immediate treatment for a severe allergic reaction.
If Your Child Has a Serious or Chronic Condition
If your child has asthma, diabetes, epilepsy, or another serious medical condition, your pediatrician should fill out an action plan for treatment. This should outline all the necessary elements of care, such as when a youngster with asthma should use a rescue inhaler for asthma, when a student with diabetes should be given insulin, or what steps should be taken in the case of a seizure.
Your school might provide you with an action plan form; otherwise, your child's doctor's office might have one. You can also find condition-specific action plan templates from the following organizations:
The school should keep a copy of the plan on file. Mattey also recommends that parents talk with the school nurse or whoever is responsible for in-school care to make sure he or she understands any special care a student needs.
For the most part, if your child needs to take medication during the day, it will be kept in the nurse's office or with a designated school official. Keep meds in their original package and make sure they're clearly labeled with your child's name. If he or she also uses the medication at home, work with your doctor so that you have one container at school and one at home.
Some schools allow students to carry certain medication with them in case of emergency, such as a rescue inhaler for asthma, an EpiPen for severe food allergies, or insulin for diabetes. Check with your school about its policy, and if your child carries medication during the day, make sure that the nurse has a backup in case it's left at home or lost.
Doctors in Schools and Other Good News