When you shop through retailer links on our site, we may earn affiliate commissions. 100% of the fees we collect are used to support our nonprofit mission.
Learn more.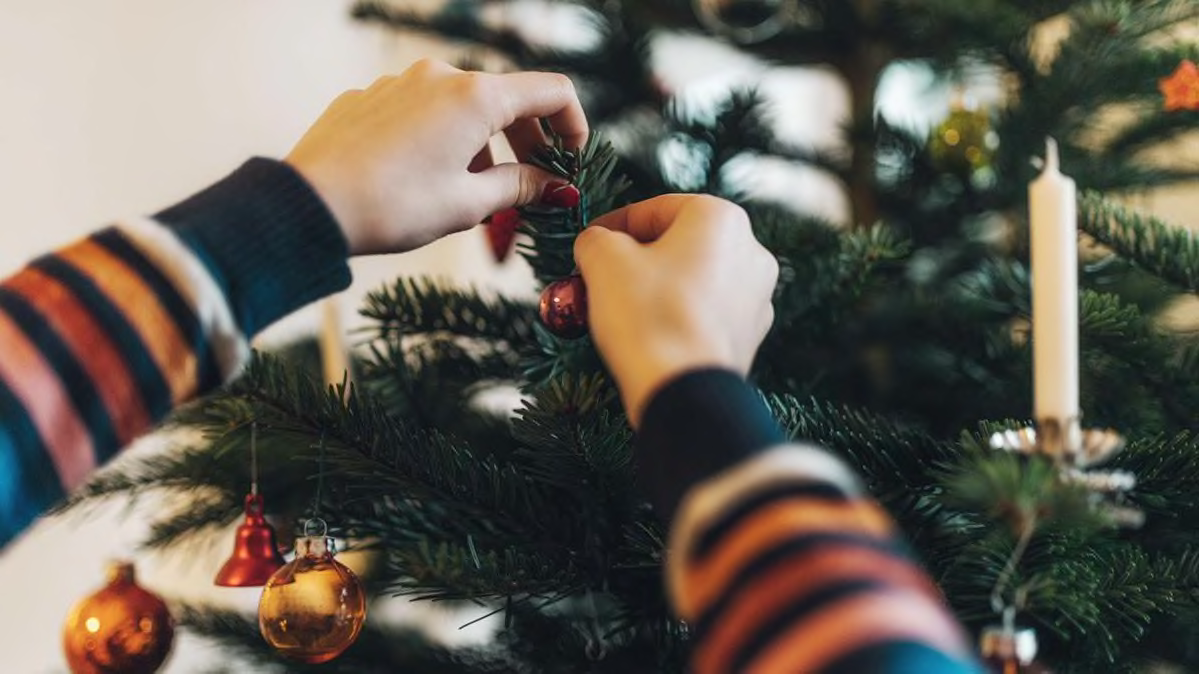 Had enough of needles from your Christmas tree making a mess of your home over the holiday season? It might be time to abandon the real-deal cedar, fir, pine, or spruce and buy an artificial Christmas tree. You certainly won't be alone. More than 80 percent of American households with Christmas trees are celebrating with an artificial tree, according to the American Christmas Tree Association.
Here's how to get real quality in a fake tree.
Go 'True' or 'Real'
If you want your artificial Christmas tree to last and look good year after year, buy a tree labeled "true needle" or "real feel."
Choose Hinged Branches
Artificial trees come with two types of branches: hooked or hinged. Hooked branches must be attached individually to assigned spots on the central pole. Hinged branches are permanently affixed and thus easier to set up. Trees with hooked branches cost less than trees with hinged branches.
Get a Sturdy Base
If you're a zealous ornament hanger, make sure your fake tree has not only strong branches but also a sturdy stand to ensure it won't topple over. Tall trees also need the right stand. For example, a tree more than 6 feet tall should have a metal stand, says an ACTA member, Thomas Harman. Some stands even come with rubber feet to protect wood floors.
Choose the Right Kind of Bulbs for a Prelighted Tree
Are tangled lights (aka Giant Ball of Doom) the bane of your Christmas-tree setup? Then you're a candidate for a prelighted artificial tree. But if one bulb on your prelighted tree burns out, well, there goes your Saturday trying to figure out which one it is! How to avoid? Select a tree that comes with bulbs that have no-twist sockets and that's labeled "continuous-on lights" or "with burn-out protection." (Read about LED lights for the holidays.)
Make Sure the Tree is Fire Retardant
Each year, 230 home fires in the United States can be traced to Christmas trees. Your artificial Christmas tree should be labeled "fire retardant." When you get it home, place it at least 3 feet away from any heat source, including fireplaces, candles, and heat vents.