When you shop through retailer links on our site, we may earn affiliate commissions. 100% of the fees we collect are used to support our nonprofit mission.
Learn more.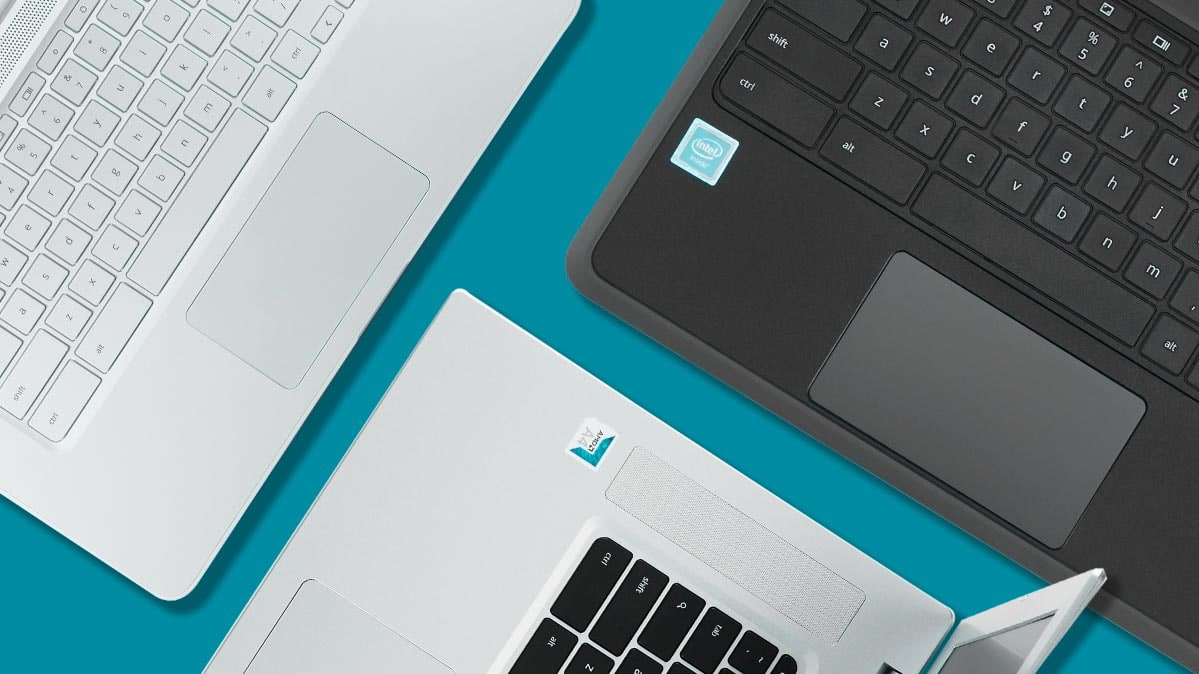 If staying at home because of the coronavirus pandemic has you scrambling to find an extra screen or two for the family, you might want to consider buying a Chromebook—long viewed as a cheaper alternative to a Mac or a Windows-based laptop.
While some top-rated models stretch far beyond $500, you can find a well-made Chromebook for less than $300.
It might not have the latest Intel processor or the largest hard drive, but it will be perfectly capable of browsing the web, streaming videos on Netflix and YouTube, and doing "real" work, using productivity apps such as Google G Suite and Microsoft 365.
If you've never used a Chromebook, though, be prepared for a slight learning curve.

Instead of using Windows or macOS, Chromebooks use Google's Chrome OS operating system, which is fairly easy to master, especially for someone familiar with the Chrome web browser. It relies heavily on web-based apps, reducing the need for onboard storage and processing power.
In recent years, these computers have also gained the ability to run Android apps, opening the door to software such as Word, Excel, Adobe Lightroom (for editing photos), and, yes, simple-but-fun games for the kids—all of which can be downloaded from the Google Play app store.
Bottom line: If your computing needs are mostly confined to reading emails, paying bills, and browsing social media, a Chromebook will get the job done without putting a big dent in your wallet.
Our Chromebook tests are similar to our tests of Windows and macOS laptops.
We look at how well they perform while running different apps, how comfortable the keyboard is to type on, and how long the battery lasts. (What good is a laptop with lousy battery life?) We also take display quality into account, evaluating how accurately the screen represents colors and how wide the viewing angle is.
Right now there are 24 Chromebooks in our ratings, made by well-known companies such as Acer, Asus, and HP. Many score reasonably well, especially if you take into account the low price. The following list shows some of the best models you can buy, ranked in order of Overall Score.
Keep in mind that many online retailers are experiencing higher than usual demand right now, which has slowed delivery times. If you can't find what you need at Amazon or Best Buy, consider shopping at alternatives such as Adorama, B&H Photo & Video, eBay, Fry's, Micro Center, and Newegg. For more info on the best options, CR members can consult our online store ratings.

Acer Chromebook C732
Our testers say this 11.6-inch notebook is a good choice for consumers interested in the basics. Think browsing the web, streaming videos, and using web-based productivity apps.
The specs are modest, which is true for other Chromebooks in this price range: There's an Intel Celeron processor, 4 gigabytes of memory, and 32GB of flash storage.
That's not a lot of storage, so be prepared to "live in the cloud"—that is, rely heavily on cloud-based apps and services, instead of storing data such as audio and photo files directly on the laptop.
The battery lasts more than 17 hours on a single charge for web browsing. And the device weighs a little less than 3 pounds, which makes it light enough to carry around without feeling the heft.
The screen is also good, with accurate colors and a coating that helps cut down glare in bright environments (like under the harsh lights of an office). The viewing angle is somewhat narrow, however, which might not be a problem in day-to-day use, unless you enjoy watching videos on the screen with friends and family members.
If the 11.6-inch display is a little too small for you, consider Acer's 14-inch, $230, and 15.6-inch, $300, models. The 14-inch model may seem like the best deal of all—it's bigger and costs less than the 11.6-inch model—but the performance isn't quite as good.
Acer Chromebook CB315-2H-25TX
This 15.6-inch notebook was just recently added to our ratings. It has an AMD A4 processor—expect to see more from AMD in 2020 laptops—4GB of memory, and 32GB of flash storage. Those are the specs you'd expect to see in a Chromebook at this price. They're just fine for "Chromebook-y" tasks, such as browsing the web, streaming videos, and using office productivity apps.
The battery life stretched to nearly 13 hours in our web browsing test. So, as long as you're doing light tasks, you should be able to move from room to room without carting the power cord.
This model also has a narrow viewing angle. So it's not ideal for watching movies or video clips in groups.

Asus Chromebook C223NA
This 11.6-inch model has an Intel Celeron processor, 4GB of memory, and 32GB of flash storage. Again, that's adequate for browsing the web and watching streaming video, but you'll have to do away with the idea of keeping a large number of files (like music, videos, or photos) stored on the computer itself.
At 10 hours, the battery life isn't quite as impressive as that of the above models, but it's still long enough to last a full workday. The display received good scores, too, with accurate colors and a coating to cut down on the glare.
If 11.6 inches is too small for your liking, consider buying Asus' 14-inch model, $270. It rated almost as high, but the battery life is a little on the short side for a Chromebook.
HP Chromebook 14-DB0061CL
If you've read this list sequentially, the specs on this 14-inch notebook will sound familiar: an AMD A4 processor, 4GB of memory, and 32GB of storage. That means it's plenty capable of handling web browsing, streaming video, and text editing.
Our testers found no glaring issues—at least nothing you won't find in other Chromebooks in this price range. The performance is adequate, battery life is safely in the day-plus category (12.5 hours under a light load), and the screen is mostly fine if you don't mind the narrow viewing angle.