When you shop through retailer links on our site, we may earn affiliate commissions. 100% of the fees we collect are used to support our nonprofit mission.
Learn more.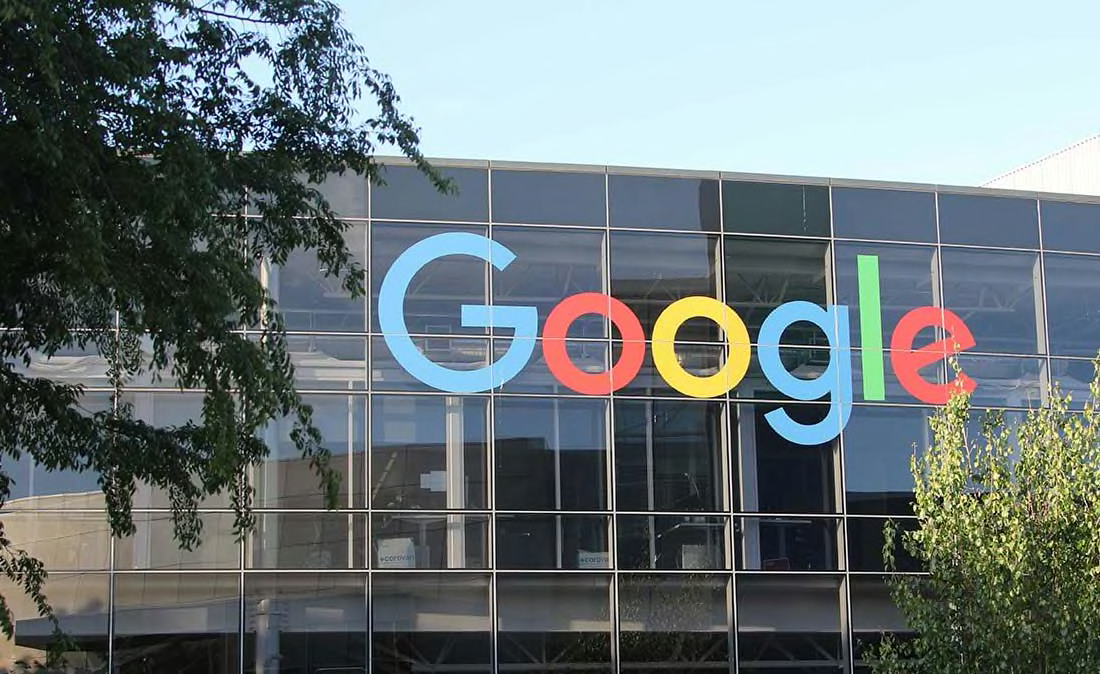 Google's overwhelming dominance in online search is coming under attack from the federal government.
The Department of Justice filed an antitrust lawsuit against Google on Tuesday, calling the tech giant "a monopoly gatekeeper to the internet" with a dominant position in web and mobile search.
Though the case could take years to resolve, it could have wide-ranging implications for Big Tech and the consumers who use the tech companys' products and services.
"The Justice Department had said it would take a closer look at Google, and now we're seeing some action," says George Slover, senior policy counsel at Consumer Reports. "These powerful online platforms that connect us all on the internet must be held accountable, and competition must be protected, so that the marketplace works for consumers."

More on Google & Big Tech
The 64-page complaint outlined how Google pays billions of dollars annually to phone manufacturers including Apple, LG, Motorola, and Samsung, major U.S. wireless carriers such as AT&T, T-Mobile, and Verizon, and browser developers like Mozilla, Opera, and UCWeb to be the default search engine on myriad devices and platforms, knowing that consumers rarely change the default settings.
In some cases, the complaint said, these partners are specifically prohibited from dealing with Google's competitors. Other agreements require cell phone manufacturers to place the Google Search widget on a phone's home screen and install Chrome and the Google Search app in a way that makes them undeletable by consumers.
Google controls almost 90 percent of all general search engine queries in the U.S., according to the complaint, and almost 95 percent of queries on mobile devices. It also controls 70 percent of the search advertising market in the U.S., the complaint says, because of its dominance in both search and the infrastructure for buying and placing online ads.
This dominance, bolstered by Google assets such as the Chrome browser, Android smartphones, the Google Play app store, and emerging search access points like smart speakers and connected devices, hinders potential competitors, like the privacy-focused search engine Duck Duck Go, from gaining a meaningful foothold in this important market.
This lack of competition, according to advocates, has hurt consumers.
"For too long, search has been dominated by one firm, Google, in a way that has made it too difficult for new competitors offering better products and services to compete fairly in the search market," says Charlotte Slaiman, competition policy director at Public Knowledge, a consumer advocacy group based in Washington, D.C. "As a result, I believe we have missed out on innovations and product improvements in this incredibly important industry."

In a statement e-mailed to Consumer Reports, Google pushed back forcefully against the charges made by the DOJ.
"Today's lawsuit by the Department of Justice is deeply flawed," said a Google spokesperson. "People use Google because they choose to—not because they're forced to or because they can't find alternatives."
What Comes Next
These charges represent an important first step in what could be a yearslong process that results in a negotiated settlement or a courtroom battle potentially involving multiple appeals.
"This is the kind of case that's hard to settle and more likely to go to trial," says CR's Slover.
If the antitrust suit went to trial, it would first determine whether Google violated laws prohibiting anticompetitive behavior and, if so, provide remedies to fix the problem and restore competition. With annual revenues of over $160 billion in 2019, Google has both the financial resources and the incentive to mount an aggressive defense against the charges.
Given the scope and details of the case, the complaint could affect not only Google's future but also those of Amazon, Apple, and Facebook.
"One good thing about a case like this is that it lifts the lid on the black box, and everyone gets to know how these companies have maintained dominant positions in essential markets for many years now," says Sumit Sharma, senior researcher in tech competition at Consumer Reports.
Consumers, too, seem concerned about the power wielded by Google and other big tech platforms. In a nationally representative online survey conducted by Consumer Reports in late July, 6 out of 10 Americans favored stronger government action—including new laws, regulations, and enforcement actions—to discipline tech platforms and reduce harmful conduct.
Survey respondents raised concerns about misinformation, the fairness of online pricing, and the validity of search results. In fact, 46 percent of participants said it's difficult to determine whether shopping and search results are delivered in an unbiased way.
The results of the CR survey were cited in a 449-page Congressional report earlier this month by the Antitrust Subcommittee of the House Judiciary Committee that called Google "an ecosystem of interlocking monopolies."
The Congressional investigation into Google, Amazon, Apple, and Facebook could result in the passage of legislation that beefs up antitrust enforcement or revamps existing antitrust law to address the changes brought by the digital marketplace.
The federal government investigated Google seven years ago, looking into concerns about potential biases in search results and efforts to restrict websites from working with rival search engines, but that case didn't result in an enforcement action against the company.
In addition to the Congressional probe, Google is facing antitrust scrutiny on the state level.
While 11 attorneys general from states including Texas, Florida, Georgia, and Indiana have signed on to the federal complaint, a number of others are reportedly still investigating Google and may bring additional charges that could be folded into the federal case.
"We plan to conclude parts of our investigation of Google in the coming weeks," New York Attorney General Letitia James wrote in a statement. "If we decide to file a complaint, we would file a motion to consolidate our case with the DOJ."
The continuing probe, by a group of states that includes Colorado, Iowa, Nebraska, and North Carolina, could focus on other aspects of Google's sprawling business, including the company's Chrome browser and its dominance in the broader digital ad markets, where the company often controls both sides of a transaction.