Apple iPhones, MacBooks, and Watches Get New Privacy, App Capabilities
New iOS and macOS details headline Apple's WWDC 2019 conference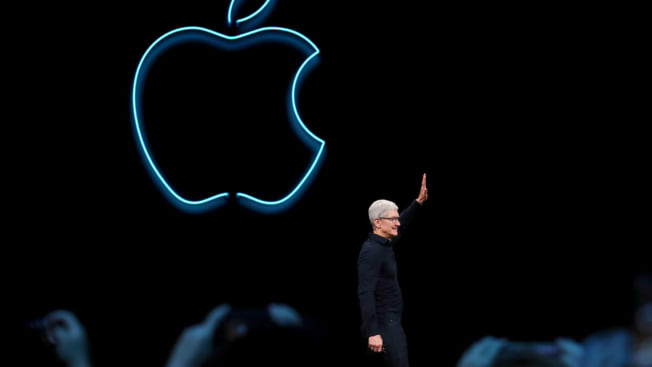 People who use Apple products will receive a few new software features this year, including a Dark Mode that makes it easier to use your iPhone and iPad at night, the option to use apps designed for the iPhone on a Mac computer, and expanded privacy features for iPhone users.
Those were among the biggest announcements Apple made in San Jose at WWDC, its annual Worldwide Developers Conference, where it traditionally unveils operating system enhancements and select hardware.
The next version of iOS "brings new capabilities to the apps you use every day ... while delivering faster performance," said Craig Federighi, who leads software development at Apple.
Apple TV: Gaming Gets Serious
One of the key tvOS features coming later this year is support for multiple users, something consumers have been requesting for several years. This lets different family members have their own content recommendations and "Up Next" lists, for instance.
Apple is also continuing to push the Apple TV as a gaming device and will let users connect their Xbox One or PlayStation 4 controller. That will be particularly useful once the company's gaming subscription service Apple Arcade launches this fall.
Apple Watch: Focus on Health
Apple is adding a handful of new features to watchOS, the software that powers the Apple Watch, including a series of new watch faces and a calculator app that lets users easily tally up and split a bill at the end of dinner. The company is also making it easier for developers to create Apple Watch apps that operate independently of a tethered iPhone. There will also be a dedicated App Store for the Apple Watch, where users will be able to use voice dictation to search for apps directly on the watch.
Apple is also overhauling the Apple Watch's Health app, giving users the ability to better track their workout trends. There's an added focus on women's reproductive health in the new Health app, with one feature letting women track their menstrual cycles.
iPhone and iPad: Performance, Privacy
The next version of iOS is called iOS 13, and Apple is placing a big focus this year on improving performance, claiming at WWDC that apps should open about twice as fast as before and that updates could be as much as 60 percent smaller. It will be released this fall.
Another focus of iOS this year will be on enhancing user privacy. "We believe privacy is a fundamental human right. We engineer it into everything we do," Federighi said.
Among the privacy-focused features that were announced is called Sign In With Apple, which let users sign into apps using a randomized email address provided by Apple. This should help limit the amount of data that developers and third-party trackers can collect. Another feature automatically sends robocalls to your voicemail, mirroring a feature available on Google's Pixel line of smartphones.
CarPlay, Apple's bespoke smartphone interface for automobiles, is getting what the company calls its biggest upgrade since its introduction in 2014. Among the bigger changes are a redesigned dashboard featuring larger, more easily tapped icons. Siri, Apple's voice assistant, will also be opening up to third-party developers like Pandora and Waze.
Apple is also splitting off the iPad version of iOS into its own operating system known as iPadOS. (iOS was known as iPhone OS until 2010.) The change is designed to help the iPad become more of a productivity-focused device and to better unlock the potential of its fast hardware. Among the changes for iPadOS are the ability to directly plug in a USB thumb drive and improved multitasking so that you can run multiple apps at the same time.
"That's enterprising right there," said Federighi wryly, while showing off two Microsoft Word documents running side by side on an iPad.
Goodbye iTunes, Hello Mac Pro
One of the biggest consumer-facing changes to the Mac announced at WWDC was the phasing out of iTunes, Apple's nearly two-decade-old music, podcast, and video app.
Now, rather than having a single iTunes app where several disparate features are smashed together, Apple is breaking out these features into their own dedicated apps. A Music app, Podcast app, and TV app will launch alongside the next version of macOS, called Catalina, this fall.
Another new feature, known as Project Catalyst (formerly referred to as Marzipan), allows developers to more easily bring mobile apps to the Mac, with Apple highlighting apps like Twitter and JIRA, a tool used by IT departments and others to track their work. This should greatly expand the number of apps that Mac users have access to.
Apple also revealed an updated Mac Pro, its desktop computer aimed at professional users. It's the first major update to the computer since late 2013.
The new Mac Pro—the most powerful Mac ever, according to CEO Tim Cook—is fully upgradeable, letting users swap out components including the processor, storage drives, memory, and graphics cards. It ships this fall with a high-end Intel Xeon processor that can have as many as 28 cores—far, far more powerful than any consumer would ever need, but like candy for professionals—and the ability to use two high-end AMD graphics cards.
Apple demonstrated the capability of the Mac Pro by showing real-time editing of 8K video, a feat that requires a huge amount of computing power.
A 32-inch, 6K display that supports High Dynamic Range was also announced. Called the Pro Display Extreme XDR, it starts at $4,999.