When you shop through retailer links on our site, we may earn affiliate commissions. 100% of the fees we collect are used to support our nonprofit mission.
Learn more.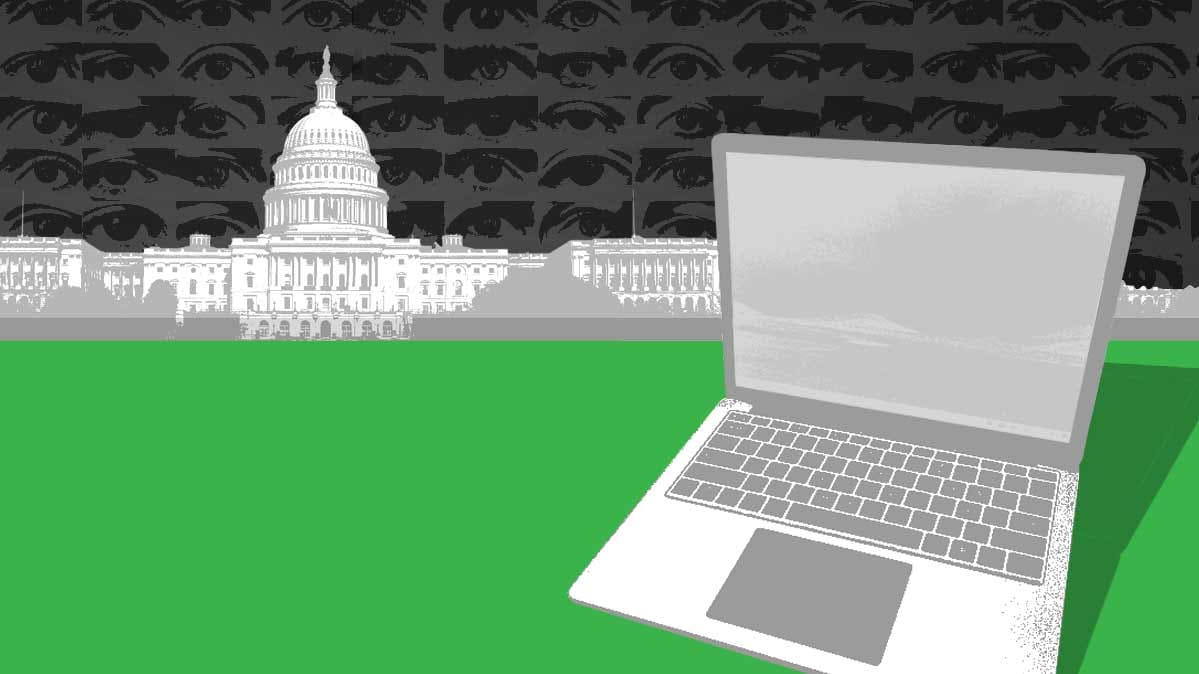 Illustration: John Ritter
Guarding Your Online Privacy
What's at stake: When you shop or pay bills online, your personal information should always be kept safe by companies. But despite years of privacy scandals and data breaches, Congress has failed to pass a remedy, and the U.S. still lacks a comprehensive federal law ensuring adequate online privacy.
How CR has your back: CR's advocates in Washington are working with lawmakers to craft several bills that could make a real difference.
Foremost among them is the Consumer Online Privacy Rights Act, or COPRA, which would greatly expand individual rights when it comes to how all sorts of personal data is collected, shared, and used. It would require companies to collect as little information as possible about consumers, require explicit consent when sharing sensitive data with third parties, and make companies responsible for correcting or deleting inaccurate information.
"Consumers want strong privacy protections," the sponsor of the bill, Sen. Maria Cantwell, D-Wash., told CR. "They're very concerned about personal information being leaked and sold and trafficked."
The bill, says Justin Brookman, CR's director of privacy and technology policy, goes after companies that build secret profiles about what we do online and off. "This bill is an important step toward treating privacy as a fundamental right for all Americans."
What you can do: Contact your lawmakers at congress.gov and ask them to co-sponsor COPRA. And learn more about CR's efforts to advance digital rights through our new initiative, the Digital Lab.
Putting a Stop to Robocalls
What's at stake: The problem of robocalls has reached epidemic proportions, causing frustration and even rage among consumers.
Americans were targets of some 58.5 billion robocalls in 2019, according to telecom services firm YouMail—about 178 per person. And robocalls aren't just irritating; they can visit financial ruin on people who fall prey to scams.
But Congress is finally cracking down on the problem. In December, both chambers of Congress had overwhelmingly passed a bill that will usher in effective new consumer protections against robocalls, and President Donald Trump signed it into law Dec. 30.
How CR has your back: CR has been at the forefront of the fight against robocalls. Our April 2019 article, "Mad About Robocalls?" noted that, according to a nationally representative CR survey, 70 percent of Americans had stopped answering their phones when they don't recognize the number. For years, CR pushed regulators and phone companies to implement technology to stop "spoofed" robocalls at no charge to consumers, and fought during the legislative process to keep the newly passed bill strong.
What you can do: Learn more about how to protect yourself from unwanted calls.
Stamping Out Fake Reviews
What's at stake: As consumers have grown reliant on online information to guide their decision making, peer reviews have gained immense power in shaping the marketplace. That can be a good thing—but it has also led to the growth of so-called astroturfing, the fraudulent practice of companies posting or paying for fake online reviews that flatter their own products and denigrate those of competitors. (The term is a play on the "grassroots" quality of genuine consumer reviews.) An investigation by the Federal Trade Commission revealed that the skin care brand Sunday Riley had, from 2015 to 2017, been pushing employees to write reviews of its products.
Unfortunately, instead of sending a strong message to deter future astroturfing across industries, the FTC is giving the company little more than a slap on the wrist. It proposed a settlement in which Sunday Riley agreed to halt the illegal practice but admitted no wrongdoing and suffered no financial penalty.
How CR has your back: CR submitted an official comment to the proposed settlement. Among other things, it outlines the shortcomings and recommends revisions that would discourage astroturfing. It also points out how a lack of intervention from government regulators has allowed lawbreakers to pollute the market, and offers concrete suggestions for FTC action that will protect consumers and crack down on fake reviews.
What you can do: Learn more about CR's work to hold companies accountable for what they do online.
Editor's Note: This article also appeared in the March 2020 issue of Consumer Reports magazine.