When you shop through retailer links on our site, we may earn affiliate commissions. 100% of the fees we collect are used to support our nonprofit mission.
Learn more.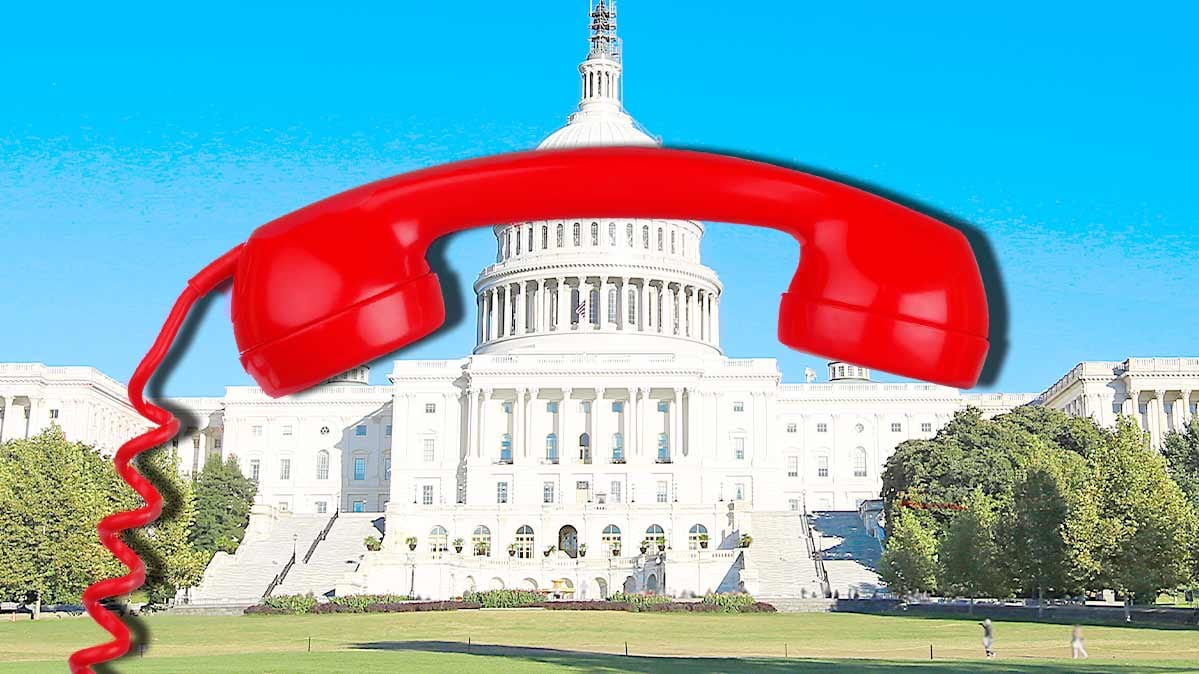 Consumers now have more protections against robocalls, but it could take awhile for the number of intrusive calls to decline significantly.
The so-called TRACED Act, which was signed into law by President Trump on Tuesday, should make it easier for consumers to identify robocalls so that they can avoid answering them.
The legislation requires telecom carriers to implement, at no extra charge, a number-authentication system to help consumers identify who's calling. It also increases penalties for robocallers who flout the law. However, it didn't clarify what constitutes consumer consent to receive the calls.
Robocalls Continue Flooding Phones
As of November, U.S. phone users had received just under 54 billion robocalls this year, surpassing the 48 billion that were received in all of 2018, according to YouMail, a private robocall blocking service.
The problem has reached such epic proportions that, according to a nationally representative Consumer Reports survey, 70 percent of U.S. consumers say they won't answer the phone if they don't recognize the caller's number. Sixty-two percent say they let most calls go to voicemail.
Consumer advocates, legislators, and the telecom industry all applauded the new legislation, heralding it as a good step in the fight against robocalls.
"With this legislation, phone companies will be required to give all consumers meaningful new protections against these calls and Americans will finally get some relief from the ringing telephone," says Maureen Mahoney, policy analyst with Consumer Reports.
"This bipartisan bill unquestionably moves the ball forward to protect consumers from unwanted robocalls, especially by requiring that all telephone systems in the U.S. implement a coordinated authentication methodology to improve the accuracy of the caller-ID displayed on our phones," says National Consumer Law Center Senior Counsel Margot Saunders.
Robocall Fight Is Far From Over
The advocates and the industry agree that there's still work to be done before the robocal problem is fully resolved.
"With all the important new protections this bill gives consumers from unwanted and abusive robocalling, the final bill is also a missed opportunity to give them other needed protections," says CR's Mahoney. The bill omits some protections that had been included in the previous House version of the bill, such as a mandate to clarify the consumer consent requirement. Without that clarification of how a consumer is supposed to give or withdraw consent, robocallers will exploit these protection gaps, the advocates say.
"We will continue to work with Congress and the FCC to get consumers all the protections they need. Still, we are very glad Congress is taking these steps, and we look forward to helping see that these new protections are fully implemented," Mahoney says.
Spoofed Calls Meet Their Match
The TRACED Act, which will take effect in 2020, should help chip away at the robocall problem, especially the STIR/SHAKEN authentication system that combats spoofed numbers by using digital fingerprints, or tokens to help determine whether the number from which a call is placed is the same as the number that shows up on Caller ID.
Spoofed calls are those in which scammers mask their identity by changing the number that is displayed on a caller ID.
Tier 1 carriers such as AT&T, T-Mobile, and Verizon have all begun rolling out STIR/SHAKEN, and many consumers may have already noticed that their phones now alert them to calls from numbers that seem suspicious with labels like "scam likely" or "spam likely." This will continue to improve in the coming months.
Hurdles Remain
However, many smaller carriers haven't yet upgraded their infrastructure to the digital systems needed for STIR/SHAKEN to work. Robocallers could take advantage of numbers without STIR/SHAKEN fingerprints in order to avoid detection.
The Rural Broadband Association (NTCA) says its members, many of which still use old analog technology, are working hard to upgrade to digital but need more time to make the switch and that the costs of going digital are a huge financial and logistical challenge.
"These companies can get a delay, but they still have to implement a robocall mitigation program to prevent originating unlawful robocalls," Mahoney said. "And the Federal Communications Commission (FCC) has to identify alternative effective methodologies to protect consumers from spoofed calls during the delay."
Another issue that still needs to be addressed is international anti-robocall coordination. Many robocall outfits are located overseas, and unless governments can better-align their law enforcement and number authentication standards, robocallers based beyond U.S. borders will continue to make their calls without sufficient interruption.
U.S.-Based Robocallers Easier to Trace
Robocallers based in the U.S. will face tighter scrutiny and penalties. The new consumer protections increase the penalty for intentional robocallers that violate the law, such as telemarketers who call you even if you haven't given them your consent.
Only those telemarketers from companies with whom you have an established relationship, or whom you've given permission to contact you, are allowed to call you. The FCC can now levy civil penalties of up to $10,000 per call on rogue telemarketers.
And the new call identification technology will also help speed up the time necessary to trace back these calls. The STIR/SHAKEN digital fingerprints can help phone companies more quickly scan their phone networks to identify, investigate, and block problem numbers. What used to take months or years can now be done in a matter of minutes.
Consumers will get these authentication and blocking services at no additional line item charge, a requirement that Consumer Reports pushed hard to be included in the law. Plus, the carriers have vowed to better coordinate their efforts with law enforcement.
And law enforcement will have more time to go after robocall scofflaws. Previously, the statute of limitations to prosecute these callers lasted one year, but it often took longer than that to investigate instances of robocall violations. The new legislation has extended that period to four years.
Beyond robocalls, the legislation also directs the FCC to create rules that will help protect subscribers from receiving unwanted texts or robotexts, which are also plaguing smartphone users.
But Richard Shockey, a member of the FCC's technical advisory board, stresses that American consumers need to temper their expectations. Shockey, who is also chairman of the board of directors of the SIP Forum, a nonprofit organization, which along with the Alliance for Telecommunications Industry Solutions (ATIS) is principally responsible for the STIR/SHAKEN framework, predicts that it'll take a decade before the industry can kill unwanted robocalls.
"We have been at this now for about four years already, and we will probably have 10 years more to go," he said while addressing the Professional Association for Customer Engagement (PACE) conference in Washington, D.C., earlier this year.
What to Do Now
In the meantime, here are some steps you can take to protect yourself from robocalls.
List your phone numbers with the Do Not Call (DNC) Registry. By signing up, you can request that your landline or cell number be removed from the call lists used by legitimate telemarketing companies. That means you'll get fewer calls from legitimate outfits trying to hawk insurance or aluminum siding. But the registry won't stop illegal robocallers—who ignore the list—from contacting you, and the DNC registry doesn't cover calls from organizations like political parties, nonprofits, and companies with which you have established a business relationship.
File a complaint with the FTC and the FCC. The FTC maintains a database of rogue robocallers. This list is used by the call-blocking industry and phone companies to update their call-blocking lists. Also, with the stronger enforcement provisions, the authorities will be able to go after repeat offenders more aggressively than they've been able to in the past.
You can file your complaint with the FTC here and with the FCC here.
Consider additional robocall-blocking protection. While many companies, including AT&T, Sprint, T-Mobile, U.S. Cellular, and Verizon, now offer services that can block calls and alert you about incoming calls from potential scammers or spammers at no additional charge, you may be able to beef up your protection through additional protections offered by carriers or third-party app providers. Nomorobo, available on the app store, charges $2 per month for its service (there's no cost for landlines). There are also free apps such as Hiya, Mr. Number, RoboKiller, and YouMail. If you're planning to download a robocall-blocking app, keep in mind that it involves sharing a lot of sensitive personal information with these companies. Nomorobo doesn't access your contact lists, but some free apps do.
Google recently launched a new tool called Call Screen that's built into the company's Pixel smartphones. When you receive a call from any number, you can tap "screen call" on your home screen and Google Assistant will answer the call for you and ask the caller to identify herself and why she's calling.
When the caller responds, a real-time transcript of the response is displayed. If it's someone you want to speak to, you simply answer the call. If not, you can automatically report the call to Google as spam, as well as log it or blacklist it locally on your device. The tool will then block the number from calling you in the future.
The tool also lets you select a few canned responses, such as "I'll call you back." The new technology should eventually become available on other Android devices. Although tools like this screen the call, they do not prevent the phone from ringing and interrupting you.
Update your contacts list. This is especially important if you choose to enable whitelisting. Whitelisting is similar to the Do Not Disturb feature on many devices that blocks calls from numbers not stored in your phone—it's essentially like pouring bleach on robocalls. If you have the feature enabled and are expecting a call from someone who is not in your contact list, you are likely to miss the call.
On an iPhone, go to Settings > Do Not Disturb > and tap "Allow Calls From" to choose those who can phone you. Turn on "Repeated Calls" to allow repeated calls from the same number to come through in case it's an emergency.
On an Android phone, go to Settings > tap Sound > Do Not Disturb. The app will also let you choose Exceptions and Allow Calls. You can then pick whose calls get through: anyone, contacts only, or starred contacts only. To stop letting calls through, tap None.
Don't interact with robocallers. No technology is perfect, and some robocalls are likely to get through despite your best efforts. If you do answer a robocall, hang up immediately. Although it may be tempting to give the robocaller a piece of your mind, don't engage. If you do, you'll just be encouraging robocallers to keep calling.