When you shop through retailer links on our site, we may earn affiliate commissions. 100% of the fees we collect are used to support our nonprofit mission.
Learn more.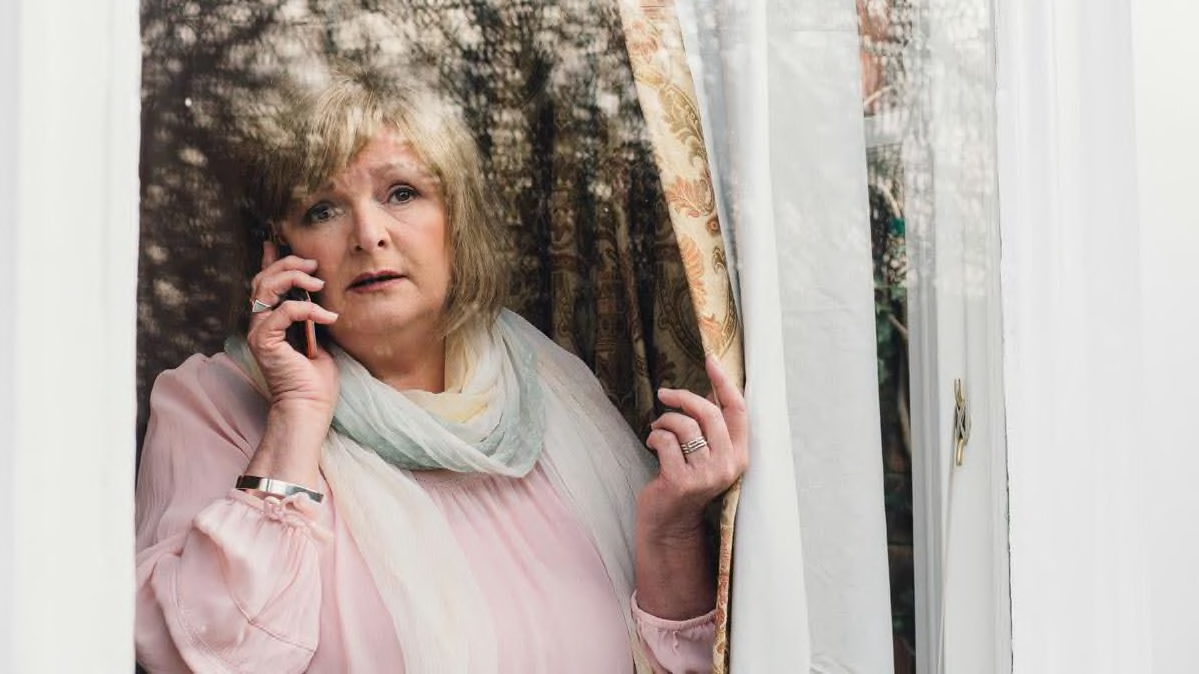 Consumers could have a new weapon against spoofed robocalls sometime in the coming year.
The telecom industry plans to roll out new technology that would alert consumers when they are receiving a spoofed call—which is when criminals and others call you using numbers that look familiar but are actually fake.
The technology, called "SHAKEN/STIR," wouldn't stop the calls but would ID them as potentially fraudulent so that you can decide whether to answer. The new system would work on both landline and cell phones.
Phone carriers have been under pressure from regulators and consumer groups to take more action against robocalls, which include spoofed calls. On Monday, Federal Communications Commission Chairman Ajit Pai called on the telecom industry to implement stronger measures against robocalls by the end of next year.
While some phone carriers could start using the new technology soon, it will take a while before it becomes the industry standard. That could lead to gaps in protection.
"If you only have one carrier doing authentication, that will do no good because then the bad guys will get onto another carrier," says Gerry Christensen, a telecom expert and CEO of Mind Commerce, a research company that specializes in phone systems and networking technology.
The industry also has to figure out some other issues, such as how to label a spoofed call it detects. And some carriers still need to upgrade their networks to digital to use the new technology, which could cost billions of dollars.
An Ongoing Fight
The telecom industry says it's already blocking billions of robocalls—mainly the ones that are easiest to identify, such as those with too many or too few digits or that aren't assigned to customers.
In October alone, 5.1 billion robocalls were placed in the U.S., according to YouMail, a robocall blocking and tracking company. It is estimated that one-third of all calls placed in the first six months of 2018 were robocalls and scams, according to Transaction Network Services, which manages data networks for telecommunications service providers such as Sprint, U.S. Cellular, and Verizon.
But consumer advocates are pushing phone carriers to move faster on the problem.
"As the robocall problem continues to worsen, consumers need real protections, now," says Maureen Mahoney, a policy analyst for Consumers Union, the advocacy division of Consumer Reports. "It's encouraging to see the FCC chairman calling on phone companies to implement a 'robust call ID authentication system' by the end of next year. But the FCC needs to ensure that this system is actually effective for all consumers."
Consumers Union has proposed legislation, the Robocop Act, that would direct the FCC to require telecom providers to enable technology that verifies the accuracy of caller ID information at no additional charge, require providers to offer subscribers optional free robocall-blocking technology, and provide an exemption process for callers who legitimately need to provide misleading or inaccurate information.
Also, 35 state attorneys general recently urged the federal government to step up its efforts to fight illegal robocalls.
The industry, meanwhile, says it welcomes FCC oversight.
"We applaud Chairman Pai's leadership on this important consumer issue," Scott Bergmann, senior vice president of regulatory affairs at CTIA, the wireless industry trade group, wrote in a statement.
"The wireless industry is fully committed to protecting consumers and will continue to work closely with the FCC, FTC, law enforcement and other stakeholders to combat the problem, including developing and deploying call authentication tools as quickly as possible," Bergmann said.
What to Do
In the meantime, here a few tips to minimize the number of robocalls you receive.
List Your Phone Number With the Do Not Call Registry
By signing up for the Do Not Call Registry, you can request that your landline or cellular phone number be removed from the call lists companies use. That should help reduce the number of calls you get from legitimate telemarketers and robocallers.
What you should know: You'll still get calls from organizations with which you have established a business relationship; calls that are not commercial, such as school closings, storm warnings, and other civic notices; and calls from nonprofit organizations, including political solicitations.
And you should realize that many dishonest robocallers ignore the laws and will call you anyway.
Sign Up for Your Carrier's Robocall Alert Service
Many companies, including AT&T, Sprint, T-Mobile, U.S. Cellular, and Verizon, have services that alert you that an incoming robocall may be from a scammer or spammer. In some cases, such services are free, but for a few dollars more per month you can get a more robust version that can block the robocalls from ringing on your phone.
AT&T, for example, offers a basic free service that customers must enable to use. But for $4 per month it offers Call Protect Plus, which the company says is more robust and includes automatic fraud blocking. Verizon offers a screening service called Premium Caller ID for $3 per month. T-Mobile offers a service for no additional charge.
What you should know: While the carriers' systems are able to successfully notify customers of calls that may be problematic, they are far from perfect. Scammers can still spoof legitimate numbers.
Download a Call-Blocking App
Instead of simply being alerted to incoming robocalls, a call-blocking app can intercept robocalls before they reach you, says Mahoney of Consumers Union. Among the providers are Nomorobo, which charges $2 per month for its service (there is no cost for landlines), and free apps such as Hiya, Mr. Number, RoboKiller, and YouMail.
What you should know: Though some apps, such as Nomorobo, don't access your contact lists, some of the free apps do. If you're planning to download a robocall-blocking app, read the app's privacy policy first.
Reject Anonymous Calls
One option available from some phone companies is to automatically reject anonymous calls. If you turn this feature on, all anonymous calls are instantly rejected, preventing the caller from even leaving a message.
What you should know: This can help at the margins, but robocalls are not always anonymous. In addition, this may prevent you from receiving legitimate calls from friends, relatives, or others who, for privacy reasons, don't want their number and other information showing up on caller ID.
If you receive an unwanted call that you believe is spam or a scam, make sure to report it to the Federal Trade Commission or to your telecom provider. You can make a report online to the FTC. By reporting unwanted calls, you can help the regulator go after bad actors.
How to Deal With Robocalls and Robotexts
Annoyed by robocalls and spam text messages on your mobile phone? On the "Consumer 101" TV show, Consumer Reports expert Margot Gilman offers advice to host Jack Rico on how to deal with these spammers.