When you shop through retailer links on our site, we may earn affiliate commissions. 100% of the fees we collect are used to support our nonprofit mission.
Learn more.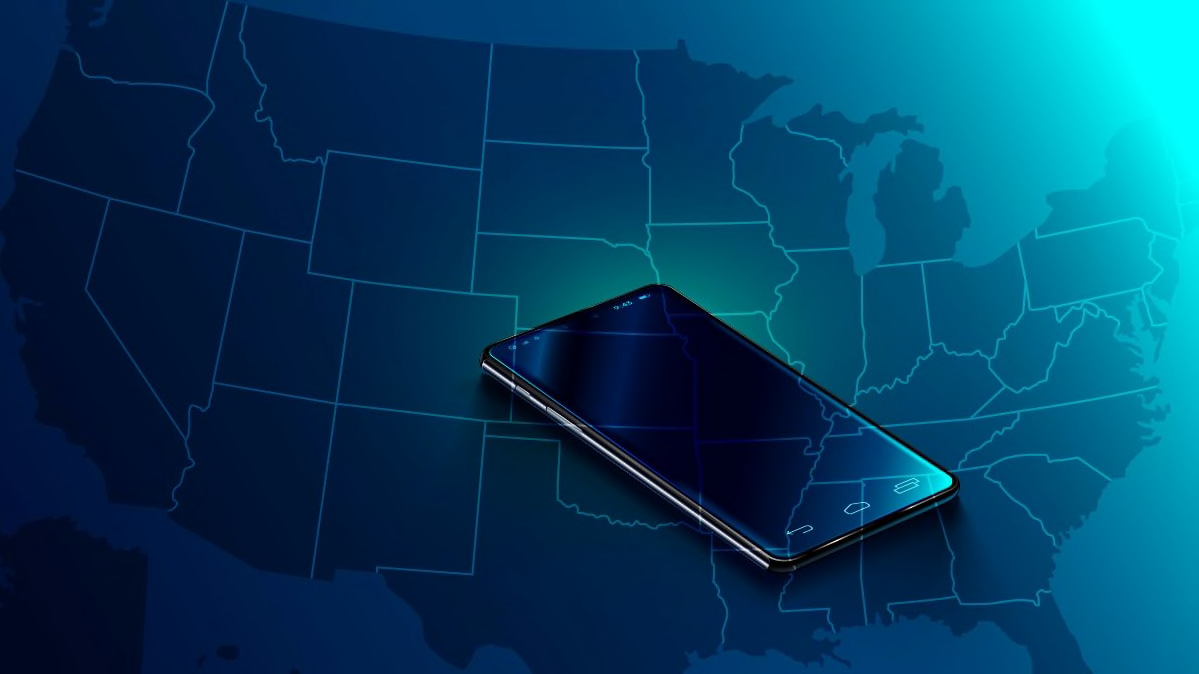 The biggest U.S. telecoms have agreed to work with attorneys general from all 50 states and the District of Columbia to block and police illegal robocalls more aggressively.
As part of the plan announced Thursday, the telecoms pledged to deploy anti-robocall technology, blocking illegal calls at the network level—before they ring on consumer devices. They will also provide subscribers with advanced blocking settings at no extra charge.
And they vowed to identify and share information on illegal robocallers more quickly with law enforcement officials.
The coalition of companies includes AT&T, Bandwidth, CenturyLink, Charter, Comcast, Consolidated, Frontier, Sprint, T-Mobile, US Cellular, Verizon, and Winstream.
"These principles will address illegal robocalls in two fundamental ways," North Carolina Attorney General Josh Stein told Consumer Reports. "They will help us do a better job preventing these calls from ever coming onto our phones, and when they do, will strengthen our ability to enforce the law against these tele-fraudsters."
The billions of unwanted calls flooding phones have forced consumers to fundamentally change the way they interact with the devices. Seventy percent of respondents to a recent Consumer Reports survey say they no longer answer the phone if they don't recognize the number on caller ID.

Want to get the strongest anti-robocall law possible and help end robocalls? Use this form to send a message to your Congress members.

"Consumers are fed up with being harassed by unwanted calls at all hours of the day and have waited long enough for relief," says Maureen Mahoney, policy analyst at CR. "We're pleased to see that the major phone companies have reached this agreement with state attorneys general and are pledging to provide robocall protection to their customers at no charge."
"We appreciate the efforts of the state attorneys general, the FCC, the FTC and other agencies to further collaboration that will hold the scammers behind these calls responsible for their actions," added the wireless industry group CTIA in a written statement. "Illegal robocalls are more than annoying, they are a deliberate attempt by criminals to flood voice networks with unwanted calls that scam, spoof and prey upon vulnerable consumers who are justifiably fed up."
The U.S. Senate and House of Representatives both passed anti-robocall bills earlier this year. A bill reconciling the two proposals is expected to be sent to the Oval Office to be signed into law in the fall.
The House version mandates that telecoms offer free anti-robocall blocking technology. Big telecoms have offered tiered services for some time, but claim they were not as effective as they could be due to federal regulations that allowed service providers to be sued for inadvertently blocking legitimate calls. The Federal Communications Commission recently removed that threat. In fact, FCC commissioner Ajit Pai voiced his support for Thursday's agreement.
"These principles align with the FCC's own anti-robocalling and spoofing efforts," Pai wrote. "We continue to see progress toward adoption of caller ID authentication using SHAKEN/STIR standards. And our work has cleared the way for the blocking of unwanted robocalls."
SHAKEN/STIR is a number authentication technology that uses digital fingerprints, or tokens, to help phone service providers determine whether the number from which a call is placed is the same as the number that shows up on caller ID. It works behind the scenes to prevent more unwanted calls from connecting to your phone.
The system is particularly adept at recognizing numbers that have been spoofed—digitally altered—to display differently on your caller ID screen. (Spoofing numbers is legal in some instances.)
SHAKEN/STIR will also allow carriers to much more quickly pinpoint a number that's originating illegal and unwanted robocalls. The "traceback" will occur in a matter of minutes or hours, rather than days or weeks as in the past, according to Patrick Halley, USTelecom's senior vice president of advocacy and regulatory affairs.
The rollout of the technology is in the early stages, but the big carriers have promised to finish by the end of the year.
With the full rollout of SHAKEN/STIR, officials hope "imposter scams" that leverage spoofing and personal information can be thwarted and robocall criminals can be brought to justice faster, sparing consumers from being defrauded over the phone.

"To many of us it's an annoyance, but to others it's their life savings," says Stein.
How to Deal With Robocalls and Robotexts
Annoyed by robocalls and spam text messages on your mobile phone? On the "Consumer 101" TV show, Consumer Reports expert Margot Gilman offers advice to host Jack Rico on how to deal with these spammers.