When you shop through retailer links on our site, we may earn affiliate commissions. 100% of the fees we collect are used to support our nonprofit mission.
Learn more.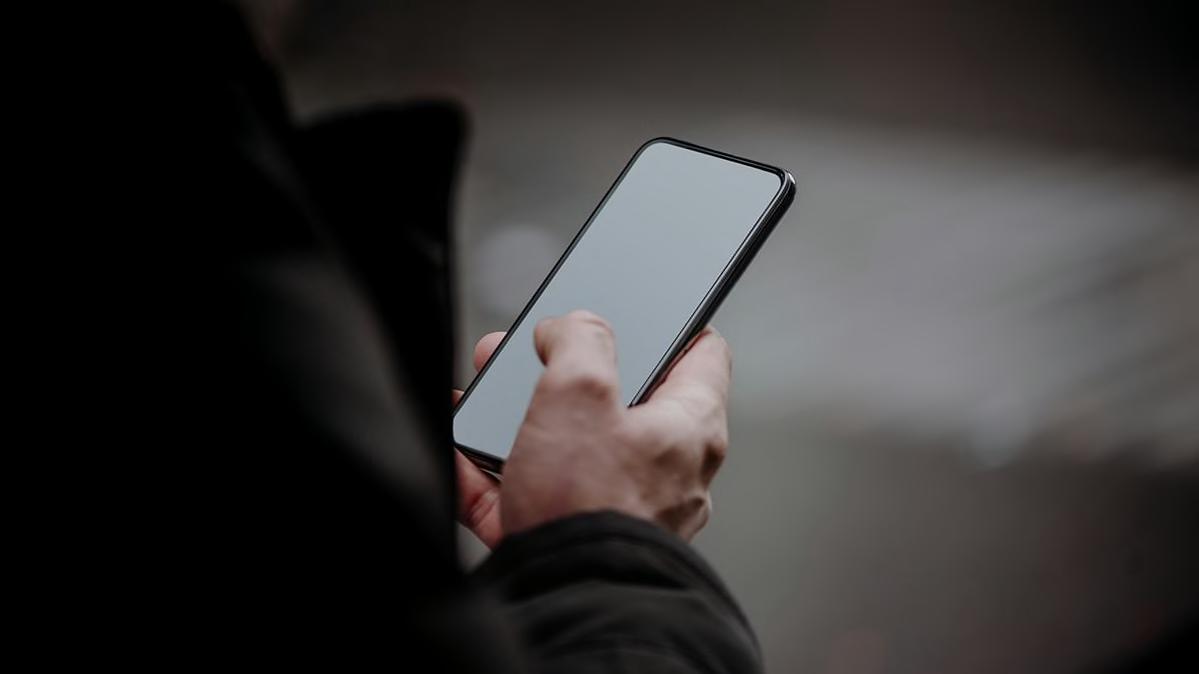 The fight against robocalls just took a potentially significant turn.
The Federal Communications Commission voted Thursday to allow phone carriers to start to take more aggressive steps to block suspected spam and scam calls and to make enrollment in their robocall-blocking services automatic, not something you have to opt in to.
Notably, the new FCC rule does not require the carriers to automatically enroll customers in robocall blocking—it merely allows them to do so, something they couldn't before for legal liability reasons. A second part of the rule proposes protections from lawsuits for phone companies that mistakenly block a call that should have been allowed to go through.
Nor does the new rule specifically say that the services should be offered for free, although the FCC says it expects they will be.
These changes come at a moment when millions of Americans, feeling under seige from nonstop robocalls, have fundamentally changed the way they use their phones in the first place. A recent Consumer Reports survey found that 70 percent of respondents say they won't answer a call if they don't recognize the number that appears on their caller ID screen.
In fact, robocalls are the number one complaint to the Federal Trade Commission, one of the agencies that along with the FCC is in charge of regulating the telecom industry. In May there were 4.7 billion robocalls made—43 percent of them scam calls, according to YouMail, a robocall-blocking and tracking technology firm.
More Changes Ahead
The FCC rule also makes other consumer protections available and clarifies expectations regarding even tougher robocall-blocking technology.
For example, consumers will now be able to tell their carrier to block any calls that aren't contained in their phone's contact list. Known as whitelisting, this is considered a kind of nuclear option because it could result in missing important calls, not just spam or scam ones.
Further, the rule will require the telecoms to implement the so-called STIR/SHAKEN caller authentication technology by the end of the year. STIR/SHAKEN uses digital fingerprints, or tokens, to help phone service providers determine whether the number from which a call is placed is the same as the number that shows up on Caller ID. This will help battle the growing problem of spoofed calls—when spammers' calls come through showing fake numbers. The ruling also proposes protections for companies that block calls that can't be authenticated using STIR/SHAKEN .
Federal Communications Commission Chairman Ajit Pai expressed optimism that STIR/SHAKEN will be implemented by major carriers by his end-of-the-year deadline but reaffirmed his commitment to force companies into action.
"I have been pleased by the progress the industry has made and am optimistic that the end of the year deadline will be met. But in case it is not, the FCC will not hesitate to take regulatory action," Pai says.
Some industry groups, in particular the debt collection industry, which legally uses robocalls and number spoofing to reach debtors, are wary of the FCC's moves.
The Association of Credit and Collection Professionals (ACA International) CEO Mark Neeb says his group recognizes that illegal robocalls are a serious problem and supports efforts to combat them, but fears that the order will cause consumers to miss important calls.
Consumer advocates, on the other hand, cautiously welcomed the rule.
"We support both of these steps by the FCC today, but there is still much more work to be done—including getting all phone companies to implement anti-robocall technology, and ensuring that this service is provided to consumers free of charge," says Maureen Mahoney, a policy analyst for Consumer Reports.
"We recognize the FCC's actions today as a meaningful step toward ridding consumers of unwanted and harassing robocalls, but it's not a magic bullet," says Margot Saunders, senior attorney for the National Consumer Law Center. "Consumers must insist that Congress and the FCC go further toward restoring the use of their cellphones and restoring their faith in the modern communications infrastructure."
The industry group for the wireless industry (CTIA) also expressed its support.
"Today the FCC took another important step toward relieving American consumers from the plague of illegal and unwanted robocalls by ensuring they can automatically benefit from innovative call-blocking tools and make informed decisions about which calls they want to receive," says CTIA vice president of Regulatory Affairs, Matthew Gerst. "We thank the Commission for continuing to make clear that protecting consumers from the scourge of robocalls is a bipartisan priority."
Steps to Take Now
While we wait for STIR/SHAKEN to become fully operational and for other changes to have their intended effect, there are some things you can do to limit harassing robocalls.
List your phone number with the Do Not Call Registry. By signing up for the Do Not Call Registry, you can request that your landline or cell number be removed from the call lists legitimate telemarketing companies use. So you'll get fewer calls from legitimate outfits trying to hawk insurance or aluminum siding. However, doing this won't stop illegal robocallers—who ignore the list—from contacting you, and you will still get calls from organizations from political parties, nonprofits, and companies with which you have established a business relationship.
Check the cost of robocall-blocking protection. Many companies, including AT&T, Sprint, T-Mobile, U.S. Cellular, and Verizon, have services that can block calls and alert you that an incoming robocall may be from a scammer or spammer. Find out if you are now protected automatically, and what the cost may be.
If you opt out, consider a call-blocking app. If your phone service provider charges you for its call-blocking protections, you may want to opt out and choose a cheaper option.
Among the app providers are Nomorobo, which charges $2 per month for its service (there is no cost for landlines), and free apps such as Hiya, Mr. Number, RoboKiller, and YouMail. If you're planning to download a robocall-blocking app, read the app's privacy policy first. Some apps, such as Nomorobo, don't access your contact lists, but some of the free apps do.
Update your contacts list. This is especially important if you choose to enable whitelisting, which blocks calls from any number not stored in your phone.
Don't interact with robocallers. No technology is perfect and some robocalls are likely to get through. If you do answer a robocall, hang up immediately. Although it may be tempting to give the robocaller a piece of your mind, don't interact with the caller. If you do you'll be letting robocallers know yours is a live line.
File a complaint with the FTC. The FTC maintains a database of rogue robocallers that is used by the call-blocking industry and phone companies to update their call- blocking lists. When consumers file a complaint to the FTC it increases the likelihood that repeat offenders will be added to the database. You can file your complaint with the FTC here.
How to Deal With Robocalls and Robotexts
Annoyed by robocalls and spam text messages on your mobile phone? On the "Consumer 101" TV show, Consumer Reports expert Margot Gilman offers advice to host Jack Rico on how to deal with these spammers.