When you shop through retailer links on our site, we may earn affiliate commissions. 100% of the fees we collect are used to support our nonprofit mission.
Learn more.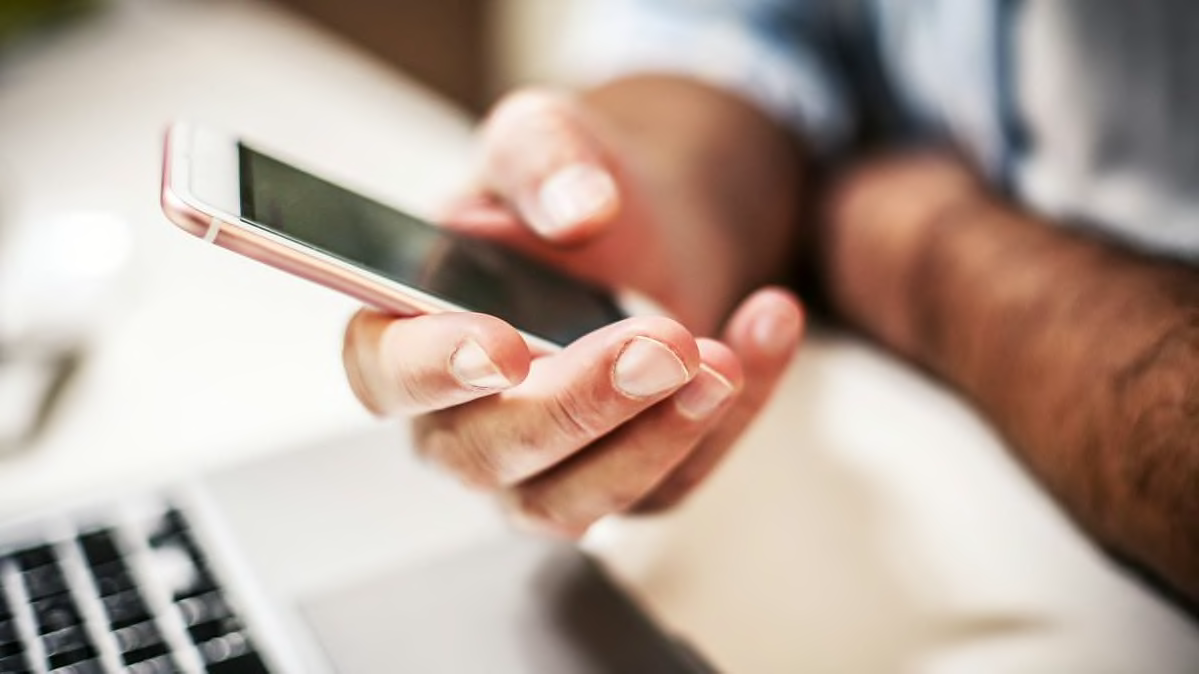 Scammers are using a Social Security Administration phone number in an attempt to steal important personal information from you, regulators warn.
The Federal Trade Commission, which regulates the telecommunications industry, says the incoming calls show SSA's customer service number, 800-772-1213, on caller ID, though they in fact can come from anywhere. This use of a legitimate phone number to fool consumers is known as "spoofing."
The caller identifies himself as a Social Security employee and says your file lacks necessary personal information, such as your Social Security number. Or the caller may claim to need additional information in order to increase your benefit payment, or will threaten to terminate your benefits if you don't confirm the information he or she has.
"This caller-ID spoofing scheme exploits SSA's trusted reputation, and it shows that scammers will try anything to mislead and harm innocent people," Gale Stallworth Stone, the acting inspector general of Social Security, wrote in a statement.
"I encourage everyone to remain watchful of these schemes and to alert family members and friends of their prevalence," she added. "We will continue to track these scams and warn citizens, so that they can stay several steps ahead of these thieves."
What to Do If You Get a Call
These scams are happening across the country, the FTC says.
If you get such a call, the FTC suggests that you hang up and call SSA directly. Dial 800-772-1213—yes, that really is the phone number for the Social Security Administration, but if you dial it yourself, you'll know who you're getting.
In addition, remember:
The Social Security Administration will not threaten you.
Real SSA employees will never threaten you to get personal information. They also won't promise to increase your benefits in exchange for information. If they do, it's a scam.
If you get a spoofed call, report it.
If someone calls, claiming to be from SSA and asking for information such as your Social Security number, report it to the SSA's Office of the Inspector General at 800-269-0271 or on its website. You can also report these calls to the FTC.
Scam Robocalls: A Growing Scourge
The Social Security scam is only the latest example of a problem that has been confounding government regulators—and aggravating consumers—for years.
By law, phone companies can proactively block only certain calls, such as those that are likely to be fraudulent because they come from a phone number known to be suspect. However, the phone providers still are not legally allowed to block calls when the caller ID shows a real phone number, as a spoofed call does.
As the number of robocalls increases—4.4 billion were placed in September alone, according to YouMail, a provider of voicemail and call-blocking services—so, too, is the pressure to do something.
Robocalls are the No. 1 consumer complaint to the Federal Trade Commission. According to the FTC, the agency received 4.5 million robocall complaints in 2017, up from 3.4 million the previous year.
Earlier this month, 35 state attorneys general called on the Federal Communications Commission, which also regulates the telecom industry, to further strengthen rules to let service providers block certain categories of robocalls, specifically spoofed calls.
Consumer advocates also want regulators to enact more protections.
"The robocall problem is out of control, and it's time for the FCC and the phone companies to take more action, so all consumers have the protections they deserve," says Maureen Mahoney, a policy analyst for Consumers Union, the advocacy division of Consumer Reports. "We believe the FCC should require phone companies to implement caller ID authentication by a reasonable deadline so that phone companies can stop unwanted spoofed calls from reaching consumers."
The FCC said it "is considering taking additional action to empower service providers to block illegal robocalls," a spokesperson wrote in an email to Consumer Reports.
How to Avoid Robocalls
For now, there are precautions you can take to minimize the number of robocalls you receive.
List Your Phone Number With the Do Not Call Registry
By signing up for the Do Not Call Registry, you can request that your landline or cellular phone number be removed from the call lists companies use. That should help reduce the number of calls you get from legitimate telemarketers and robocallers.
You'll still get calls from organizations with which you have established a business relationship, and you should realize that many dishonest robocallers ignore the laws and will call you anyway.
Sign Up for Your Carrier's Robocall Alert Service
Many companies, including AT&T, Sprint, T-Mobile, U.S. Cellular, and Verizon, have introduced services that alert you that an incoming robocall may be from a scammer or spammer. In some cases, such services are free, but for a few dollars more per month you can get a more robust version that can block the robocalls from ringing on your phone.
Download a Call-Blocking App
Instead of simply being alerted to incoming robocalls, a call-blocking app can intercept robocalls before they reach you, says Mahoney of Consumers Union. Among the providers are Nomorobo, which charges $2 per month for its service (there is no cost for landlines), and free apps such as Hiya, Mr. Number, RoboKiller, and YouMail.
What you should know: Though some apps, such as Nomorobo, don't access your contact lists, some of the free apps do, says Paul Florack, vice president of Transaction Network Services, a provider of telecommunications services based in Reston, Va. If you're planning to download a robocall-blocking app, read the app's privacy policy first.
Reject Anonymous Calls
Another option available from some phone companies, phones, and call-blocking equipment is to automatically reject anonymous calls. If you turn this feature on, all anonymous calls are instantly rejected, preventing the caller from even leaving a message.
However, this may prevent you from receiving legitimate calls from friends, relatives, or others who, for privacy reasons, don't want their number and other information showing up on caller ID.
If you receive an unwanted call that you believe is spam or a scam, make sure to report it to the FTC. You can make a report online here. By reporting unwanted calls, you can help the regulator go after bad actors.
How to Deal With Robocalls and Robotexts
Annoyed by robocalls and spam text messages on your mobile phone? On the "Consumer 101" TV show, Consumer Reports expert Margot Gilman offers advice to host Jack Rico on how to deal with these spammers.