When you shop through retailer links on our site, we may earn affiliate commissions. 100% of the fees we collect are used to support our nonprofit mission.
Learn more.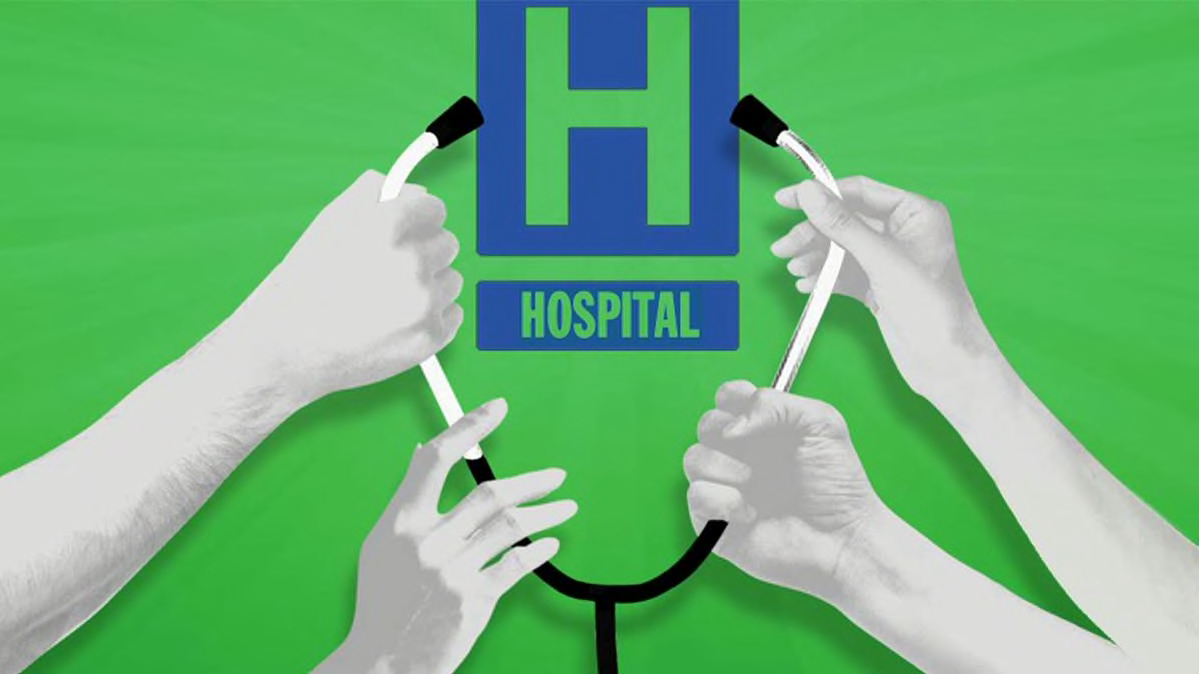 Illustration: John Ritter
Keeping Hospital Patients Safer
What's at stake: When patients go to the hospital or see a doctor, they don't expect to get sicker.
But that happens far more often than it should: An estimated 8.8 million hospital patients suffer from preventable medical harm each year, and as many as 440,000 patients die in hospitals after a medical error or hospital-acquired infection.
How CR has your back: For more than a decade, CR advocates have worked to enact patient safety reforms at the state and federal levels.
A key part of that work has been partnering with patients and their loved ones who have been harmed. We enacted public reporting of hospital infection rates nationwide, pushed medical boards to inform patients about doctors who have been disciplined, and urged Congress to improve medical device and prescription drug safety.
Now we're joining with them to form the Patient Safety Action Network (PSAN), a patient-driven coalition focused on raising awareness and holding healthcare providers accountable for improving care and reducing needless suffering and deaths.
What you can do: If you or someone you care for has suffered from a medical error or hospital infection, we urge you to share your story on PSAN's website, at patientsafetyaction.org.
Safeguarding Financial Protections
What's at stake: CR has long advocated for the creation of a federal consumer watchdog to keep unscrupulous financial companies from fleecing their customers.
This idea became a reality in 2011 when the Consumer Financial Protection Bureau opened its doors. In seven years, it has worked to curb illegal and abusive practices in the marketplace. If a credit card company misleads customers into buying useless products or a bank charges people for services they never ordered, the CFPB has been there to enforce consumer protections. Its actions have resulted in billions of dollars being returned to millions of harmed Americans.
But a strategic plan unveiled by the bureau in February emphasizes easing the rules that govern banks and other financial institutions. CR believes this blueprint effectively muzzles the consumer watchdog. The plan, developed by the bureau's acting director, Mick Mulvaney, follows other announcements by Mulvaney that signal a reversal in priorities at the bureau. In a single week in January, the bureau announced that it would reconsider a rule aimed at limiting predatory payday loans, dropped a lawsuit against four payday lenders, and requested no new funds for operations in the upcoming quarter.
How CR has your back: CR is meeting with the CFPB and members of Congress to highlight the challenges consumers face when dealing with a bank, lender, or credit card company—and the need for a strong financial watchdog.
What you can do: Sign our petition urging Mulvaney to maintain the CFPB's vigorous oversight of the financial industry and continue to fight fraud and abuse. And if you have a story about your experience with the CFPB, please tell us about it at the same web address.
Stopping Identity Thieves
What's at stake: In this era of epic data breaches, it's critical that we be able to keep our money safe. A new bill introduced in Congress will give consumers greater control over their credit reports. The Control Your Personal Credit Information Act, introduced by Sen. Jack Reed, D-R.I., would create a default security freeze for all consumers that will prevent thieves from using stolen personal information to open fraudulent credit accounts and insurance policies.
Consumers currently have to put a security freeze on credit files at all three major credit bureaus and, in most states, pay a fee for placing a freeze and for lifting it when applying for credit or insurance, for example. This new bill would simplify that by requiring credit bureaus to get a consumer's written authorization and verify the consumer's identity before giving access to creditors or insurers. It would also prohibit credit bureaus from charging consumers for this protection.
How CR has your back: CR has long urged lawmakers to pass legislation requiring companies to adopt reasonable practices to ensure the safety of consumer credit data, and we support the new legislation.
What you can do: Contact your senators at senate.gov and tell them to support Reed's bill. Sign our petition telling Congress to pass stronger federal data security standards. And until stronger protections are enacted, place a security freeze on your files at all three major credit bureaus.
Editor's Note: This article also appeared in the May 2018 issue of Consumer Reports magazine.